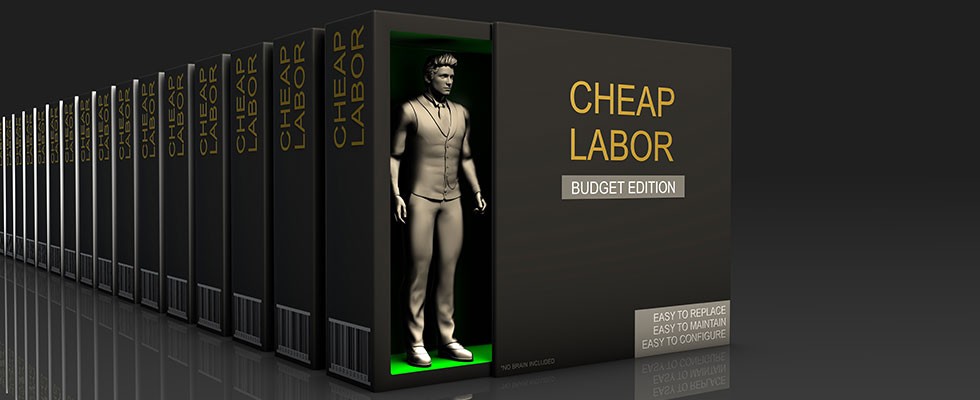 Outsourcing your team may be easier said than done
Wednesday, February 2, 2022
I'm constantly being asked about the $7 per hour full-time employee emails providers receive and why we at ACU-Serve don't offer this type of staffing model.
The answer is simple: We don't think it's an effective long-term strategy. I'm not saying that it is wrong, it is just not the way we engage. Even though we have done project work and various other engagements with hourly rates, we feel that as a true strategic partner, we must manage the resources with advanced sets of tools and provide the same granular detail to our customers that has made us one of the largest outsourcing companies in the home medical equipment (HME) space.
I have been working with offshore partners for most of my career and the one thing I know for sure is that with the right training and direction, you can provide superior services at a cost-effective rate. However, most providers don't have the tools, processes or management teams available to make sure the full-time employees sitting in their own office are getting the work done efficiently and effectively—and managing offshore resources is even more complicated, and the headaches and frustration associated can be even greater.
The real issue is quantifying what you get for your $7 per hour and identifying the total cost to manage these resources, including additional management fees, passthrough costs, etc. If your offshore resources are not well trained and routinely task things back to your staff, cause write-offs or force additional human interaction with claims, the true cost can be far greater than expected—and certainly nowhere near the $7 per hour promised.
What we have done instead is develop ways to monitor and manage every interaction our team has with an invoice. This gives us the ability to not only quickly identify issues but also to quantify whether it truly is an issue, and then to come up with the root cause. Once we know the cause, we can establish actionable items to fix the problem moving forward. This is not a one-time fix; rather, this type of data analysis needs to be a consistent process that can be tracked and trended over time.
At one point, ACU-Serve introduced a "per touch" model, and we faced the same issues. Under this system, we would only charge the client when one of our employees had to interact with the claim. Not only did this work out to basically the same monthly fee as our traditional percentage of collections, it added work for both our staff and the provider's team. We found that when companies charge a "per touch" fee, it ends up being a management nightmare. In-house staff spends additional time validating the touches, and then the outsourced staff spends additional time explaining why they were necessary. The entire exercise interrupted normal business continuity, and in the end we realized it was not the avenue to improve collections and lower overall costs. After all, where is the motivation for improving your cash collections and lowering your cost of collections if your vendor benefits from adding more staff or making more touches?
We have found that by defining the exact functions being performed by our offshore team, we reduce errors and eliminate multiple interactions with claims. We also use the same technology (hardware and software) for all employees no matter where they are located. This standardization allows us to manage more consistently. If part of your team works one way and the rest works differently, it is impossible to get consistent results and a streamlined approach to your revenue cycle.
It is clear that offshoring with lower cost employees is a crucial part of lowering the overall cost of managing the revenue cycle, from intake through cash collections. The challenge that providers are faced with in order to accomplish this alone is to ask themselves the following:
Do I have the leadership available to devote enough time to train and manage these resources?
Do we have the procedures that these resources will be performing completely documented, including all of the exceptions that occur within the HME collection world, with payer guidelines for each HCPCS code?
What software tools do we have in place for the management team to monitor the effectiveness of this offshore team? Are you currently using these tools to manage your existing team?
Do I have established expectations of the quantities expected for each job function?  Is my current staff performing at this level consistently?
Can we measure the effectiveness of the work that is performed? Can we track the accuracy of intake and their efficiency by team member or collector efficiency by team member?
Can we track how many times a sales order or invoice is worked and by whom?
Can we manage the number of tasks (uncompleted work) that come back from the offshore team and require staff to complete?
What software tools will I use to track changes in procedures and communication across my organization, including the offshore team?
If, as a provider, you are comfortable with the answers to these questions, then you should pursue the $7-per-hour model. Otherwise, you will risk increasing your overall cost of collections and disrupting your business.