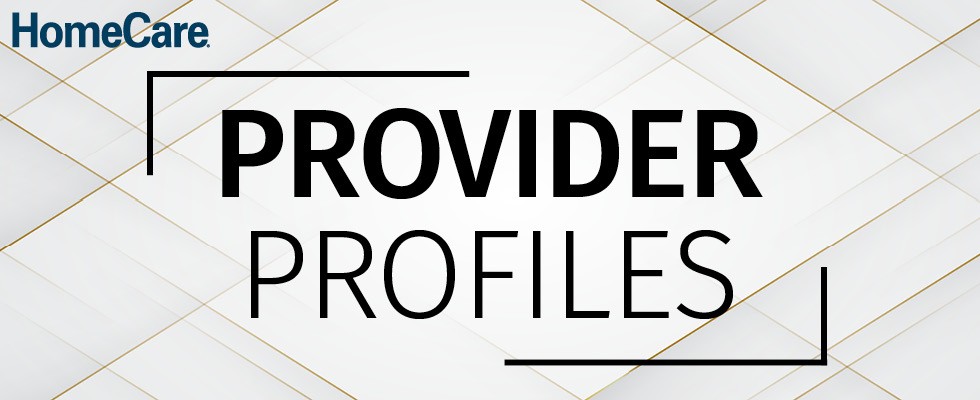 HME Woman of the Year Katie Stevens on the strength of small businesses
Saturday, February 5, 2022
Katie Stevens, CEO of Reliable Medical Supply, was recently named the 2021 Home Medical Equipment (HME) Woman of the Year.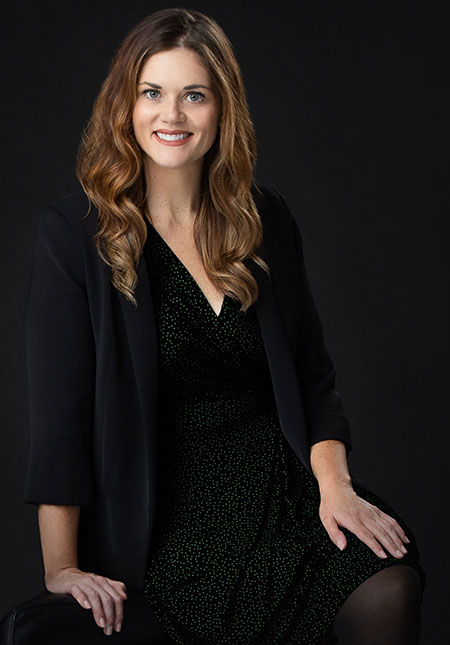 The award, sponsored by VGM & Associates, is in its sixth year. It recognizes a woman who has made significant contributions throughout her career to her company, community and the home medical equipment (HME) industry. A ceremony took place virtually on Dec. 16. 2021.
There were a total of 64 nominees this year across a broad spectrum of providers, manufacturers and other professionals in the HME, rehab, respiratory and mastectomy industries. A committee chose four finalists, including Stevens, using criteria that included implementing new business processes, advocating on behalf of the industry, improving the lives of patients and impacting their community through volunteerism.
"Katie has displayed exemplary service and has helped raise the bar in standards across the industry," said Mike Mallaro, CEO of VGM Group Inc., VGM & Associates' parent company. "I am excited to watch Katie lead this business into the future."
HomeCare recently sat down with Stevens' to get her thoughts on her career, the HME industry and the award.
HOMECARE: How did you first get involved with the home medical equipment industry? What drew you to the field?
STEVENS: I began my career in HME in 2006 as a customer service rep working for a national complex rehab technology (CRT) provider. It was meant to be a temporary position as I was finishing up a master's dissertation and was making plans for the next steps in my career. I'd been working in marketing and communications in another industry and was looking for a career that had a more meaningful impact on the community.
As I explored potential avenues, I developed a passion for our clients and the impact that HME had on their lives. It was complete serendipity, but it became clear the calling I was seeking was already in front of me. I was fortunate to have supportive leaders around me at the time who were willing to offer a career path. I took on advancing leadership roles and responsibilities over time as that company's needs evolved, working in administrative leadership, account management, business development and operations. In 2020, I made the decision to work with a smaller organization and was given an opportunity to lead Reliable Medical, which has been the absolute highlight of my career.
HOMECARE: How do you feel about being named HME Woman of the Year?
STEVENS: I'm not particularly desirous of attention, but if I'm going to receive recognition, I'm proud that it is for working hard in an industry that I love. There are so many incredible people contributing to the HME space. Each of the women nominated—and so many who were not—are every bit as deserving of the honor. To have been nominated by my team and selected by my mentors and peers is appreciated, but there's still so much to be done and I don't want to linger too long on the flattery. The real reward is a career that sincerely feels like a calling, a team that feels like family and work that hasn't felt like a "job" in years.
HOMECARE: Any advice for young women interested in the HME industry?
STEVENS: Women make up the majority of the health care workforce and are the primary health care decision-makers in the home. It is only natural that female leaders be attracted to homecare and HME. By the nature of what we do, this is an industry in critical need of empathetic and supportive leaders of any gender, but I believe that those traits are very accessible to female leaders. I often give the advice that young people who have an interest in leadership, especially women, should lean into their natural qualities and instincts rather than look to following archetypes. This is a changing industry and a changing workforce, and the perspectives of a diverse group of leaders is increasingly important.
HOMECARE: What do you think is the biggest hurdle for HME providers in the coming year? Why? How do providers meet that challenge?
STEVENS: Despite the mounting operational and market challenges catalyzed by the pandemic, our greatest opportunity remains with improving the funding model. Educating legislators, policymakers, medical directors, utilization managers and the like on health outcomes, the service element of HME and a more sustainable funding model is imperative. Pandemic challenges have forced conversation and change that has made organizations more efficient, more flexible and less change resistant. We're better for what we've been through. I remain optimistic that we can use this opportunity as an industry to collectively influence policy and reimbursement for the better as well.
HOMECARE: What does the future of HME look like to you?
STEVENS: We've all seen the statistics on an aging population and emerging health care delivery models, which I believe will continue to push the HME industry to provide best-in-class solutions. As a result of COVID-19 and the shifts to less acute care settings, I believe that HME providers will have to win customers and market share on service and product availability as opposed to sheer size. Both customers and funding sources will continue to expect HME providers to be true partners in care, committed to improving overall health outcomes and reducing unnecessary cost in the system.
In the past, consolidation in the HME industry was driven by a bigger-is-better approach, with several high-profile examples challenging that narrative. At Reliable, we believe that growing intentionally will allow us to prioritize our customers, meet our payers' expectations, and provide a healthy and rewarding working environment. Over the past two years it has been refreshing to meet other like-minded leaders who are committed to the HME industry and all of the individuals who continue to serve it. I believe that these leaders will continue to build amazing solutions for HME customers while continuing to attract passionate talent to their organizations—which ultimately will allow our industry to adapt to the market's needs.