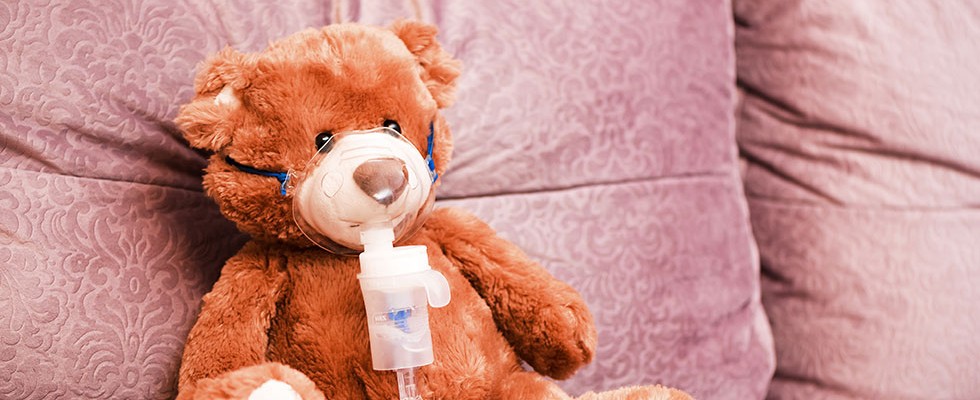 Helping families breathe easy
Thursday, February 3, 2022
One of the most complicated patient medical needs that home health agencies encounter is the use of a ventilator to maintain breathing. These patients must have a highly skilled nursing team with current knowledge of and experience with the latest medical technology. They must also be able to work with patients and family members experiencing the challenges associated with ventilator use. Fortunately, most homecare agencies have the expertise and knowledge to make this process as seamless as possible for patients and their families.
Surprisingly, many of the ventilator-dependent patients cared for at home are children. Children on ventilators present unique challenges, including the need to create an environment that nurtures normal growth, development and socialization. In-home caregivers play a critical role in facilitating this. It's not unusual for a homecare nurse to accompany a child requiring a ventilator to school and other activities to ensure the child's safety.
Throughout the pandemic, to help prevent admission into heavily impacted hospital intensive care settings, homecare agencies have made it possible for ventilator patients to maintain their respiratory health by receiving breathing treatments and chest physiotherapy in the home.
When approaching the management of ventilator patients in the home setting, there are four main areas to consider.
1. Preparing the Household
Before a ventilator patient can be transitioned from the hospital to in-home care, a fair amount of preparation must take place. The first step is a safety assessment to ensure the home is ready for the patient's specialized care. This includes conducting an electrical evaluation to ensure power is available to operate medical devices, as well as ordering and setting up the necessary durable medical equipment. This includes, among other things, a bedside ventilator and a travel ventilator that must stay charged in case of emergencies. Due to the complex nature of ventilation, particularly for new patients, arranging for adequate nursing to safely support this at home is critical.
Family members must also be prepared for this new endeavor, which can be overwhelming due to the steep learning curve. Along with acclimating to new equipment and processes within the household, having a professional in the home for much of the day can be a major adjustment. Home health care nurses should be proficient at navigating this shift and should work with families to set clear boundaries and expectations to ensure everyone is comfortable. The support of the family is critical for patient success, and clinicians are there every step of the way to assist in making the care process run as smoothly as possible.
2. Setting Caregivers Up for Success
In-home care agencies also play a big role in preparing their nurses for this important and often intimidating responsibility. Unlike an acute care situation, in-home ventilators are typically used for chronic cases that persist over a long period of time. Because of this, many patients require around-the-clock care from trained individuals, as well as family participation to maintain a normal home environment.
To prepare for this role, registered nurses and licensed practical nurses should receive detailed clinical education from a homecare agency, practicing the process of ventilator care in a simulated home setting to ensure competent care delivery. Furthermore, having new nurses shadow seasoned ventilator nurses during their day-to-day duties provides great hands-on experience, and setting a standard for minimum training hours creates a baseline of real-world understanding for all caregivers.
Reminding at-home caregivers of the many processes in place and offering ongoing educational support can go a long way toward reassuring them that, while they are independent from a facility, they're never alone. From on-call nursing supervisors to an agency's director of care, ensure there is always someone they can speak to with questions or concerns.
3. Facilitating Coordination With the Care Team
Homecare is only one part of a larger interdisciplinary team. However, these nurses often act as the master facilitator among all of the entities associated with the plan of care due to their unique position at the patient's bedside. Many other medical professionals are involved at one point or another, including pulmonologists; ear, nose and throat doctors; respiratory therapists; and the patient's primary care provider or pediatrician. Homecare nurses will often be called upon to interface with these clinicians and provide updates on care, and will also be in contact in the event of an emergency or to discuss changes that may require additional plan-of-care interventions.
4. Recognizing & Mitigating Potential Challenges
Ventilators are complex pieces of equipment, and setup and ongoing maintenance can pose challenges for in-home care teams. Along with continual updates to device settings and care with the help of pulmonologists and other specialists, in-home caregivers may be called upon to provide recurring education to families throughout a patient's care journey. For those eligible to be weaned off ventilator use, family members may want to take control of or hasten that intricate and gradual process, which must be overseen by an expert.
Additionally, as with any medical care, outside emergencies can happen and care teams must be prepared to continue providing support no matter the circumstance. Events such as power outages can be common, so ensuring the secondary portable ventilator is ready and charged at all times is critical. Homecare nurses can also speak to families about purchasing a generator at home as a backup method for power.
For many ventilator patients and their families, a happy and fulfilling life is achievable with the help of homecare agencies. Especially for pediatric patients, the ability to be surrounded by family and participate in everyday activities like school is essential for development and for being able to thrive long-term. Although at-home ventilation can seem overwhelming to both patients and new caregivers alike, the benefits of this service are evident in the enhanced quality of life for patients who need this level of care.