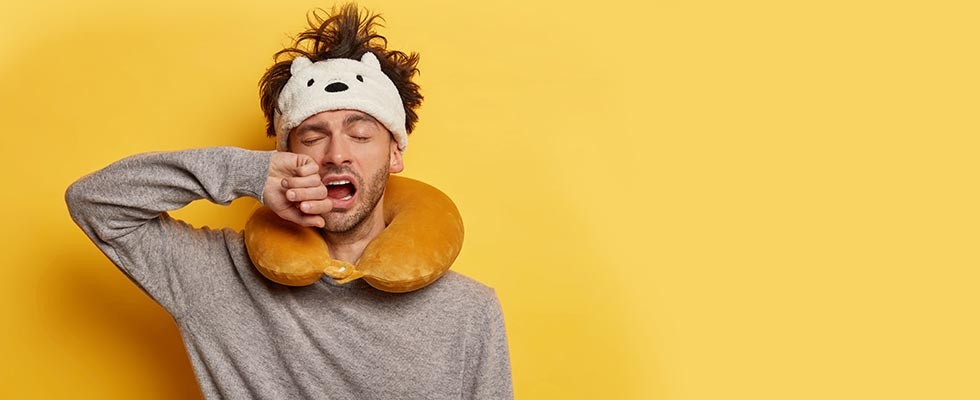 Opportunities for HME providers
Picture this: In 1986, only 2% of all computers were battery-operated and portable. But by the end of 2008, sales of laptop personal computers outstripped desktops. Laptops became the primary device for many, rather than something just for travel; portability came to trump some of the computing power, comfort and add-ons that desktops had.
It's not likely that the same thing will occur in the travel CPAP market any time soon—but manufacturers say that home medical equipment (HME) providers who aren't offering portable sleep products are missing out nonetheless. According to Grand View Research, the global sleep apnea device market was estimated at about $8.15 billion in 2018 and is growing by close to 7% per year. As an increasing portion of that market, portable CPAPs can bring customers in the front door or to the website of an HME store.
"If they're not offering not only travel CPAPs but any kind of a cash sale item, they're driving their patients to the competition," said Tom Miller, general manager of sleep at Breas. "If you look at the cpap.coms of the world—or any big online seller—they do a truckload of business. And that's after the homecare company has done all the hard work to get the patient acclimated to therapy."
Device Basics
The travel CPAP market is still pretty new. The first commercial positive airway pressure machines were introduced in the United States around 1980, and the first portable devices emerged within the last decade. Somnetics International, Inc., which launched the Transcend miniCPAP at the Medtrade home medical equipment show in 2011, claims to be the first on the scene.
"We invented the travel market really—we were the first device out there for a few years," said Patrick Mayer, executive vice president of global sales for Somnetics.
Since then, others have crowded into the field, usually with an emphasis on portability; there's generally a quest to be the smallest and lightest with a focus on battery life. When ResMed introduced its AirMini in 2017, it led with the fact it was the world's smallest CPAP machine, weighing just two-thirds of a pound.
A ResMed survey found that 65% of CPAP users said device size was the top reason they didn't take their CPAPs with them on the road or in the air.
"There is a large population of people who do travel, and I think there is a really good opportunity to try to target that audience—to really focus on staying on their therapy when they're away from home," said Gregory Dench, director of connected devices for ResMed.
Philips decided to develop its DreamStation Go after learning that many of its users were leaving their CPAPs at home when they travel. The DreamStation Go follows a different model, offering a heavier unit with an optional heated humidifier and quiet operations.
"It was alarming to find out that some patients would choose to completely forgo their treatment to avoid the burden of traveling with their CPAP device," said Tom Catalano, director of product management at Philips Sleep and Respiratory Care. "Studies on the effects of CPAP therapy show that even brief CPAP withdrawal can have detrimental effects on patients with mild to severe OSA. When users do not receive proper therapy, they can experience immediate recurrence of sleep-disordered breathing with similar frequencies to that of pre-treatment."
Even with their small size, many travel CPAPs still feature significant connectivity so that patients, physicians and insurance companies can continue to monitor the effectiveness of treatment while users are on the go.
The downside, experts say, is that travel CPAP devices can be noisier than standard machines, pressures may not be quite as consistent, and they often lack or have limited humidification. Those are all reasons patients choose travel devices as a secondary option, on top of a stationary CPAP.
However, there's a cost to that choice, usually around $500 to $900. A secondary CPAP won't be reimbursed by Medicare or most insurance companies, making it a good cash revenue source for HME providers. And some manufacturers say that just as with the main machines, the real benefit comes from selling accessories—which for travel devices can include cases, batteries, cleaners and more—and from resupply. Even though travel devices are used less frequently, they still require regular replacement of masks, hoses, etc.
"Just like a standard CPAP on the market today, you're going through cushions, tubing and the HumidX," ResMed's humidification option for the AirMini, Dench said. Resupply orders should be based on 30 days of product life, not 30 days of usage, he added.
---
Travel CPAPs featured in this article include: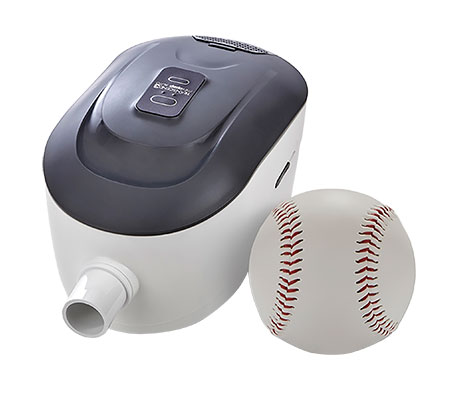 Somnetics International, Inc., Transcend 3 miniCPAP, Dimensions: 7.4" x 3.7"x 3.7", Weight: 1 lb, MSRP: $699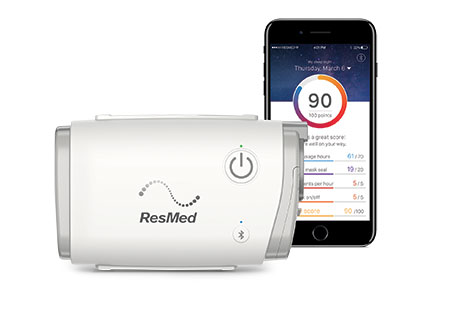 ResMed, AirMini, Dimensions: 5.4" x 3.3"x 2", Weight: .66 lb, MSRP: $880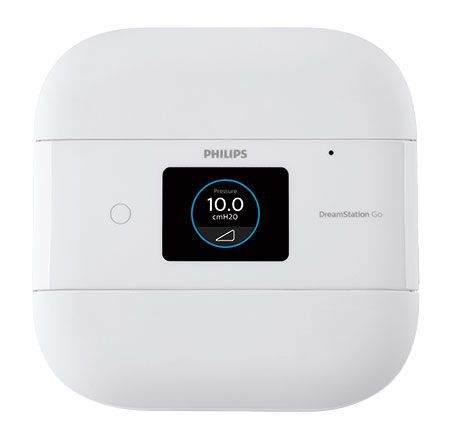 Philips DreamStation Go, Dimensions: 5.94" x 5.94" x 2.32", Weight: 1.86 lbs, MSRP: $899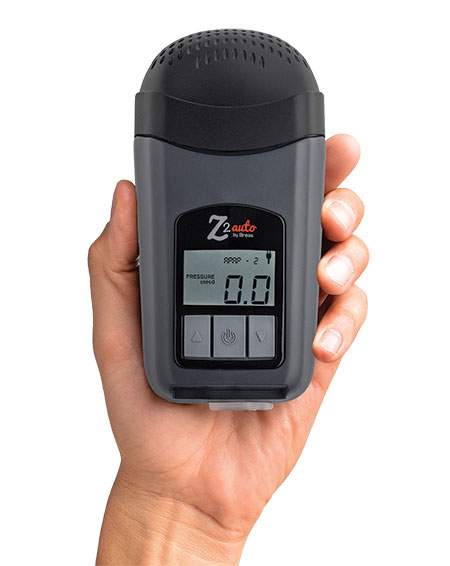 Breas Z2, Dimensions: 6.3" x 3.5" x 2", Weight: 7.9 oz., MSRP: $695
---
Marketing the Products
When a patient is first diagnosed with obstructive sleep apnea (OSA) and sent by their physician to find a CPAP, they may still be reeling. Their initial visit to the HME provider will focus on explaining how positive airway pressure works, what the therapy entails and how to find a comfortable fit. A special device for travel—especially something that will cost cash out of pocket—isn't high on their priority list.
That's the experience Mayer had.
"When I was first diagnosed 10 years ago, they said 'this is your CPAP' and I didn't have any kind of knowledge to question it," he said. "In fact, it wasn't until I went to work for [Somnetics] that I was even aware of the travel devices."
But Miller said there's an opportunity there for retailers.
"What I would do if I was a homecare company is, upon initial setup I would show them the travel option" without any expectation of them actually making a purchase that day, he said. "They're crazy not to—it only takes two seconds, and it certainly increases the odds of them buying one at all and buying one from them."
And while serving the patient is a provider's priority, there are other opportunities to follow up with reminders of what else is available, including travel devices, accessories, carry bags and more.
Some HME sellers do that with targeted emails to CPAP users; others include printed fliers in their resupply deliveries. If you have a robust data collection plan when a customer first comes to you, you can ask how often they travel—and then target market travel CPAPs to those who leave home often. Or consider adding that question to follow-up surveys.
"Then you can build a list of your patients who would be better candidates for a travel CPAP," Dench said. "There's a lot of different ways you can do it based on the needs of the patient."
Providers may not have to create the materials themselves; most of the manufacturers offer customizable content for email blasts or printed brochures to go into resupply packaging. 
"We want to be a good marketing partner for them and help them pull people in for cash sales," Mayer said.
HME providers should also consider offering educational resources and personalized service options—as well as online coupons and other cyber efforts— to patients as part of a comprehensive marketing strategy, said Philips' Catalano. This can help them create "new opportunities to capture cash customers that would otherwise find other merchants," he said.
"We all want to make the patient experience better," Catalano said. "Investments in online education, brand awareness and tools that match the patient with DMEs benefit all parties."
HME providers also need to make sure they're highlighting travel CPAPs on their websites and through their e-commerce sites.
"Patients are becoming more actively engaged in their health and they are no longer accepting professional advice at face value," Catalano said. "... It is critical for HME providers to meet customers where they are searching for solutions: online. It has become increasingly important to engage patients before, during and after they begin their online searching."
Add-Ons to Consider
To stand out from the crowd and appeal to customers, CPAP manufacturers tout a range of extras that either come with their devices or can be sold separately by retailers.
For example, Somnetics' Transcend comes with a padded bag and a set of adapters for international travel included in the retail price. But they also offer a protection plan that extends the manufacturer's warranty from three years to five years and offers breakage protection. It costs the patient $99, and the dealer keeps half while the company does the heavy lifting.
Others suggest encouraging customers who don't buy a separate travel CPAP to set up a "go kit" for traveling with their main device, with extra tubing, masks and other extras to make sure nothing is forgotten.
Beyond the CPAP makers, there are also other companies breaking into the market with extras. Aquapap sells single-sized bottles of distilled water for CPAP; it was originally designed for at-home use but has caught on with travelers. They also offer packages of CPAP wipes and sell a travel kit with a bag, two water bottles and a package of wipes for $19.99.
"We realized that HMEs and DMES need a way to generate cash that's outside of insurance and Medicare and this is an easy cash product," said Aquapap President Jill Simmons.
As the range of products continues to expand, so does the audience.
"We're looking at a younger and more active demographic for CPAP application and these people are still working, they're traveling for business, they're visiting family more often and vacationing, whereas years ago [CPAP users] may have skewed toward an older demographic that stayed at home all the time," Mayer said. "They need something that makes it easier to take their CPAP with them."
---
Companies profiting from travel CPAP add-ons
Scott Simmons had been a CPAP user for 20 years, but it wasn't until his wife, Jill, was prescribed the therapy in 2016 that the couple came up with the idea for their company.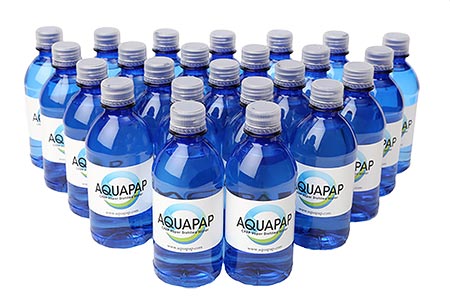 Aquapap Distilled Water
"When we were pouring the water into her CPAP machine from the big old gallon jug, we realized that by the third or fourth time, the water was not really clean anymore," Scott Simmons said. So, he and his wife founded Aquapap, which sells 8- and 12-ounce bottles of distilled water as single-serve CPAP fillers. The concept has caught on, both for home use and for travel; it's TSA-friendly as the agency will generally allow it to be carried onto a flight if it's accompanying a CPAP device. They've also discovered that many users ship bottles in bulk to their hotel, cruise ship or travel destination. "Then when you arrive, you don't have to get a taxi or an Uber to go get a bottle of water," Jill Simmons said. While the company has had success selling to hospitals and sleep labs, Aquapap has recently pushed into the HME market. It offers special wholesale pricing as low as $22.49/case for HME providers and free shipping for those who buy 24 or more cases; a single 10-ounce bottle was on sale on the company's website at press time for $7.99. The company also sells a travel kit that holds two bottles of water and a pack of CPAP cleaning wipes for around $20. Simmons says many of his sellers give away a bottle or two when setting up a new CPAP customer. "It's a way of increasing margin and walk-in traffic back to their storefront," he said. "The majority of our customers who use us across the world are regular night-time customers—they put a fresh bottle in every night."