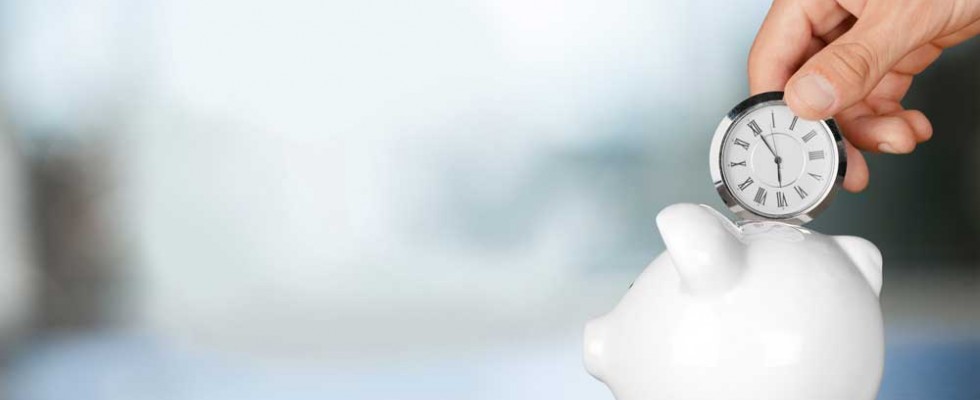 Time is money for home health leaders
Thursday, February 6, 2020
What is your time worth? A business owner's time is unequivocally his or her most valuable asset. Owners who are able to scale their companies are those who know how to spend their time wisely. Over the years, I have worked with many home health and hospice business owners. Some scale up, and some have a hard time growing past a certain point. Those who are able to scale are the ones who do what they do best and outsource the rest. In his book "Scaling Up: How a Few Companies Make It… and Why the Rest Don't," Verne Harnish suggests that business owners who spend more than 20% of their time on administrative tasks will have a hard time scaling. He is right!   
Inherent Industry Risks
Those of us who have embarked on business ownership in the health care industry have willingly signed up to play in the most regulated space in the economy. My wife is a photographer. She doesn't need to worry about audits or someone who has already paid her taking money back. But health care business owners live in a space where these risks are their everyday reality. It is therefore critical that owners build systems and processes that protect them from these and other market and regulatory concerns. There is simply too much to track and manage on your own. In addition, no one can be an expert at everything—knowing what and when to outsource is essential.  
Spend Money, Save Time
So how do business owners get out of the proverbial trees and start seeing the whole forest? It starts with this message from entrepreneur Allan Dib: "Struggling business owners will spend time to save money, whereas successful business owners will spend money to save time. Why is that an important distinction? The reason is that you can always get more money, but you can never get more time. So you need to ensure that the stuff you spend your time on makes the biggest impact."
A couple of years into my business, I quantified the value of my time. My calculations led me to a valuation of $196 per hour. With that information in hand, I determined that if any task or activity I undertook generated less than $196 of value per hour, I would not do it; instead, I would outsource or delegate it. I re-ran the time/value analysis yearly and followed the same model as the value of my time increased. This made all the difference in my business and helped me see the areas in which I gained the greatest return on my investment of time. I have seen an owner drive an employee to the airport to avoid the cost of an Uber. Is the owner's time more valuable than the $10 he saved? Of course! It's no surprise that particular business is having a hard time scaling. 
What & When to Outsource
What and when should you outsource? Start by understanding what the ultimate goal is. The ultimate goal is having 100% of administrative tasks delegated. This may seem like a lofty goal, but when your administrative responsibilities are delegated to that extent, you are able to focus on the overall strategy of your business. Outsourcing pieces of your business can help you get there. This is a long process and needs to be done in an orderly, stepwise approach. It starts with doing what you do best and beginning the process to outsource the rest.
Application & Analyzing Strengths
Let me give you an example of my outsourcing journey, which ultimately concluded in successfully selling my home health and hospice agency to a large multi-state group. While I'm good at sales, marketing and operational efficiency, I only have enough accounting expertise to confidently read financial statements. I realized I needed someone with this skill. As soon as I could afford it, I contracted a part-time chief financial officer (CFO) and outsourced bookkeeping and billing. I knew those financial functions are critical to success and I didn't have the volume to bring them in-house, so I outsourced them. Getting a solid financial structure in place significantly increased my ability to scale—and, ultimately, the value of my business. 
What should your journey look like? It depends on your skills. If you have a clinical background, you are vulnerable on the administrative side, which means you could struggle with financial performance and operational efficiency. It might be worth it to hire a part-time CFO and bring in a consultant to help with your systems and processes. 
Conversely, if you have a financial or administrative background, you are vulnerable on the clinical and care quality side of your business. You may want to hire a quality assurance and performance improvement (QAPI) consultant and pay for mock surveys. Above all, value your clinical director, and compensate them accordingly. They are not only key to success in clinical performance and QAPI, but they can also keep you safe from program audits from the Centers for Medicare & Medicaid Services (CMS) and even scrutiny by the Office of Inspector General. I told my clinical director that her No. 1 responsibility is to keep me in business by following the rules and keeping me off of CMS's radar. 
Delegation of Oversight
Outsourcing and delegation of oversight go together like peanut butter and jelly. You are outsourcing areas that are likely outside of your expertise, and they need checks and balances. Again, one of the first things I outsourced was billing. I was paying my biller 1.5% of collections. It was going well until I did a billing audit and realized that some smaller claims were being neglected. The billing company was incentivized to collect the bigger claims, so if they got busy, they would put the smaller items on the back burner or ignore them. They were still a good company and I wanted to continue the relationship, but how could I ensure that they were not going to neglect the claims that were not as profitable for them? I had an employee meet with the billing company weekly to go through our aging report and make sure they were on every claim. It worked, and the delegation of a few hours of employee time per week equaled more profit.
Beginning your Journey
Start on the journey to scaling your business today. Begin by understanding the importance of outsourcing and put a plan together. Evaluate your skills and where you are vulnerable. Once you determine those areas of your business that would be beneficial to outsource, take the time to hire great vendors and have someone in your organization oversee the execution. Keep your eye on the ultimate goal as a business owner—100% delegation to enable you to scale.