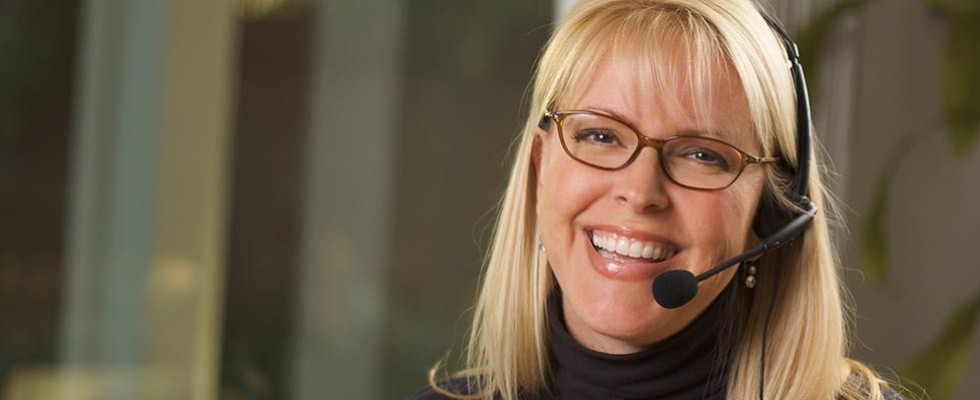 9 steps to improving the working environment
Tuesday, February 11, 2020
Historically, customer service representatives (CSRs) have been overlooked as a resource for improving patient satisfaction. Today, many leaders are recognizing the value of these team members and the critical role they play in patient satisfaction. Why? They understand that no matter how great your product or services may be, all can be forgotten if a customer feels they were not treated properly during a call. 
CSRs have a tough job. They must maintain their composure while dealing with a variety of people every day. Their happiness at any given moment directly correlates to how they treat your patients. That's why a recent Deloitte survey reported that 79% of business leaders believe that enhancing the "employee experience" is an important trend. Improving the quality of the CSRs' working environment and daily interactions is an investment many leaders believe will pay off. These nine areas are worth reviewing:
1 Hiring 
You want to hire representatives who will serve as advocates for your brand, motivate their peers and help your business grow. Unfortunately, many CSRs treat their job as a stepping-stone to a better opportunity, either internally or externally. As a result, turnover rates for call center teams can range from 30% to 50% per year. How can you minimize turnover and maintain high customer satisfaction scores? Start sourcing new reps before you have an open position. If you receive great customer service from someone, hand them your business card and ask them to contact you if their situation changes or they are interested in a new career.
Since patients can use your website or patient portal for many reasons, CSRs are now expected to assist patients with increasingly complex questions. It is important to hire someone with the right skills. The best CSRs have excellent critical thinking skills and a high degree of emotional intelligence. You can train a new hire to improve their critical thinking, problem solving and ability to identify emotions, but it is easier to start with candidates who already have some proficiency in these areas. Use scenario-based and behavioral questions during the interview to assess candidates for these skills. 
2 Culture
One of the goals of your company's culture is to define how employees are treated by managers and coworkers. Culture shapes your employees' expectations and behaviors and it exists whether you define it or not. When you hear "that's the way we do it," it's your culture talking. Improve your employee satisfaction and patient satisfaction by strengthening your culture—not just letting it exist. 
3 Empowering Employees
Establish consistency through a collection policy that guides every CSR to make the right decisions in each scenario. Outline their authority to resolve collection disputes on their own, without transferring the call or having to make a callback. When policies and procedures are in alignment, these guidelines will eliminate confusion, improve efficiency and help attain your collection goals.  
4 Training
A proper introduction to an organization through processes like onboarding can make a huge difference in an employee's desire to stay, their productivity and their perception of the company culture. Since different callers require different approaches, provide CSRs with a variety of interpersonal tools so they are equipped to handle any type of call. Role-playing can help representatives weave the use of soft skills, such as empathy and patience, in with their technical expertise. The goal is to have a happy customer, so ensure that your reps demonstrate both knowledge and compassion. 
Engaged CSRs want to receive extensive training once they join the company so they can help your patients. Encourage cross-training and individual development opportunities. Ask each rep to create a
plan for the year and choose a few training tasks to complete each quarter. Consider having the CSRs shadow another position and you'll create some vacation backup in the process. 
5 Information
CSRs need to have the right information at the right time. Make certain your reps have the right tools to help your customers. Is the information in one system? If not, can the CSR quickly switch between systems? Your technology should help improve their efficiency and maximize results, not be cumbersome or slow down the speed of the call.
6 Flexibility
Occasionally, a CSR must handle a challenging call. Allow them the flexibility to take a short break after a tough call so they can lower their stress level. If they must continue to answer calls immediately, the emotion from the challenging call could negatively influence how they handle the next patient. A little flexibility can help reduce stress.
7 Resources
Most organizations are continually looking for ways to improve customer satisfaction and staff efficiency. Ask your CSRs for their input. They talk to patients every day, so they know why your customers are unhappy and what they need. Don't overlook this wealth of knowledge. When you include CSRs in the workflow improvement process, they feel appreciated and know their work is valued. As an extra benefit, when changes based on such suggestions are introduced, these CSRs can help get support for the changes from the rest of the team.
8 Coaching
Proper coaching is critical for CSRs. Set up regular coaching meetings and make certain that you observe each representative's work, trend their data and document key observations. During the session, ask how well they think they are doing. Capture notes so you can ensure the rep is making the changes you discussed. Include call quality metrics such as customer satisfaction and first-call resolution when judging performance. Highlight accomplishments and discuss any performance issues. The team knows when a rep is not meeting expectations. By addressing issues—such as failure to meet goals, being late to work, leaving work early, taking a longer break than scheduled, not being available to take calls or not handling calls properly—you can keep these actions from destroying the morale of a team. 
9 Recognition 
The role of a CSR can be challenging, so show your appreciation. There are many ways you can motivate and retain your representatives. Some are as simple as noticing their work by saying "You did a great job with that patient" or "Have you tried using this tool on that type of call?" Examples of affordable recognition gestures include handwritten thank-you notes, an extra break, dismissal 30 minutes early, a branded mug or gift cards.
If you have a larger group, an occasional contest can encourage fun and creativity. Base the contest on results (where reps earn downs, baskets or bases for prizes) or have a fun department-wide event (best costume, chili contest or best decorated cubicle). For the most impact, create excitement when recognizing the winner or winning team. 
Conclusion
Creating an environment or culture that shows your employees you value their contributions is a wise investment. Your culture not only influences who applies for your open positions but can also help you reap the rewards of improved retention and increased revenue. Implementing these tips will help you improve your bottom line.