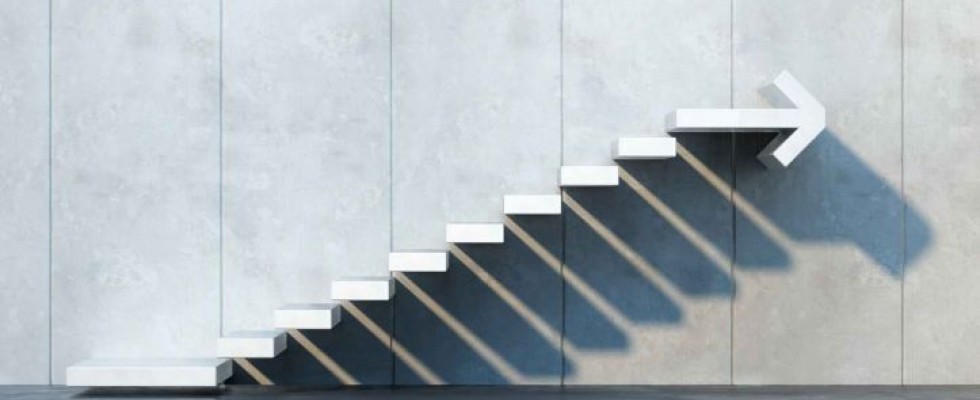 The requirements for long-term viability in home health
Tuesday, February 12th, 2019
With the implementation of the Patient-Driven Groupings Model (PDGM) looming on the horizon, it is time for home health agencies (HHAs) to thoroughly assess operations, from patient intake to discharge, and to introduce quality cycle management (QCM) to the entire organization.
PDGM is much more than a change to the prospective payment system; it represents a paradigm shift for agencies that will require continuous quality improvement throughout an agency. In the era of PDGM, an agency's long-term viability will require that it establish best practices and expected outcomes for every operational task that can be measured, benchmarked, monitored and remediated through education and training.
As total quality management and Six Sigma are widely used in other industries, QCM is being implemented in health care to hold staff accountable, including senior management. QCM was introduced into hospital systems in the mid-2000s but is just gaining traction in home health through the efforts of Laura Page-Greifinger, founder and CEO of consulting firm QIRT, who has been presenting the concept at state homecare associations for the past year.
Health care is shifting from a volume- to value-based payment model to achieve the triple aim of improving the patient experience, improving the health of populations and reducing health care costs, as outlined in the Patient Protection and Affordable Care Act. Quality increasingly drives payment in health care.
We're inclined to think of quality in terms of clinical outcomes, but quality outcomes can and should be applied to all agency functions. QCM encompasses and connects all parts of the workflow process and every task to patient outcomes, thereby achieving the goal of patient-centered care and lower health care costs. Management guru Peter Drucker is widely quoted as saying, "What can't be measured can't be managed." Of course, that's not entirely true, as there are intangible contributors to an organization's success, such as creativity, innovation and employee commitment. What Drucker meant was that if you can't measure something and know the results, you can't improve on desired outcomes.
Critical Steps in Quality Cycle Management
Establish commitment from agency leadership.
 
Establish measurable metrics for each functional area and task.
 
Communicate those metrics to staff expected to produce the desired results.
 
Monitor performance over time.
 
Remediate through education and training.
 
Reward even small successes.
Education and Training Are Part of the Journey
Every agency has available reporting functions in their electronic medical records that can be used to create a training program, not just for clinicians but for all functional areas, and tasks from intake and scheduling to discharge and billing.
A reporting platform can help agencies identify knowledge and skills gaps among clinicians, improve documentation and OASIS coding accuracy, recommend remedial training where needed, and monitor progress to ensure continued improvement.
Platform reporting technology can identify risk points not only by individual clinicians but also within the system, enabling agencies to deliver customized training to address specific weaknesses rather than generalized training that may or may not mitigate risk. In this way, agencies utilizing reporting technology increase productivity and improve OASIS accuracy, thereby lowering costs while ensuring full compliance. Build your QCM program considering three phases:
Evaluate: establish measurable benchmarks and monitor over time.
 
Educate: commit to ongoing education and training.
 
Elevate: measure improvement and reward success.
 
1. Evaluate
To evaluate, an agency must establish benchmarks for measurable metrics. When evaluating clinicians' documentation and OASIS accuracy, those metrics might include case-mix weight, average home health resource group and OASIS errors identified in a quality assurance program.
Other metrics to factor in would be days to OASIS export, days to request for anticipated payment (RAP), timeliness of start of care (SOC) and average reimbursement.
When evaluating referral/intake, scheduling and other operational roles, metrics to consider would include conversion rate at SOC, admission ratio, timeline initiation of care, average daily census, active census, outstanding orders, non-admit by reason and missed visits by reason. Of course, there are many other metrics to consider. It's up to each agency what to measure and to set an expectation of performance for caregivers.
Agencies should be mindful of their overall performance by monitoring such third-party report cards as the CASPER reports, Home Health Compare scores and Star Ratings.
2. Educate
Once the metrics have been identified and the benchmarks set, agencies can quickly identify staff who are meeting or exceeding expectations and those who fall short. Systemic risk points also will be identified and can be mitigated through training.
For individuals who do not meet expectations, agencies are able to provide training in specific areas of weakness, which saves time and expense. Training can be provided via online courses, instructor led in-service, webinars or by sending staff to programs provided by home health experts.
The important thing to remember is that education and training are never once and done. Agencies should monitor staff performance and perform remedial training as needed.
3. Elevate
Often by identifying and rewarding high-performing staff, less able staff either work harder to achieve similar status, or they leave the organization. Through the Journey Program by QIRT, staff who exceed expectations are elevated to "Champion" status and are recognized by the agency for their exceptional performance. Champions also become mentors to staff members who are eager to improve but who also need support.
QCM Starts at the Top
For agencies to successfully implement QCM, leadership must be all in. Agency management must demonstrate in tangible ways that they are committed to high-quality and high-value care, and to supporting staff in whatever care role they play. In agencies that successfully implement QCM, when staff members are asked, "Who is responsible for quality?," the staff person answers, "I am," even if they never see or touch a patient. Quality is a culture of caring and a desire for improvement.
For QCM to be successful, agency leadership must be committed to mitigating all risk points, to investing in the training and retraining of its employees, and to recognizing and rewarding employees who exceed expectations.
In the PDGM era, it won't be enough to manage the revenue cycle; agencies must manage quality with a close eye on patient experience and outcomes.