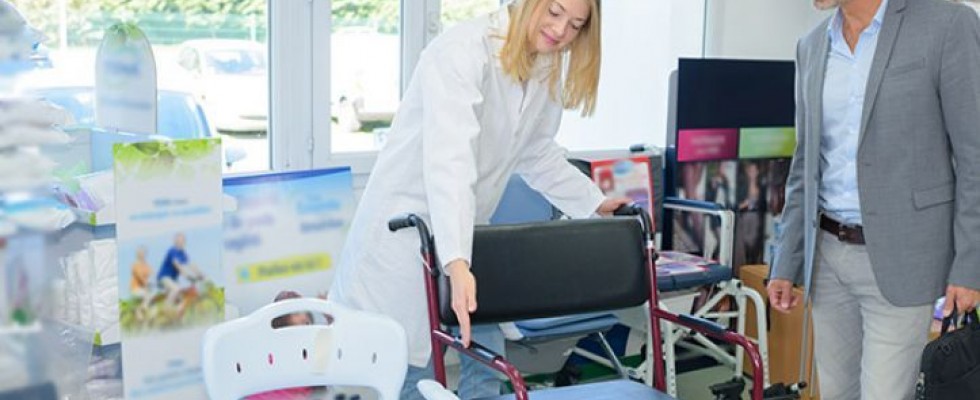 Developing team members to be your company's secret weapon
Thursday, February 14, 2019
Changes during the past few years have had a major impact on the independent home medical equipment provider.
Lower reimbursement rates mean fewer profits, with providers turning to cash sales to fill the void. Mergers, acquisitions and outright business closures mean fewer providers in the market to serve the aging population, and while referrals remain important, their importance is stressed more as referral partners are increasingly looking to partner with providers who can demonstrate a positive impact on patients' quality of life.
While an effective sales team is important in any business, for the HME provider it can mean differentiating your business from the competition. Your first instinct may be to focus solely on your outside sales team. This sales team will always be critical to your business and a big investment. However, your inside sales team could be a secret weapon that is just waiting to be tapped to help your business thrive. Are you using them to their full potential?
Developing an Effective Sales Team
When you think about an inside sales representative, you may picture someone answering phones, providing customer support or placing orders. Performing these tasks well is important because they support your business. However, your inside sales team can play a stronger role than one of simple field sales support; the inside sales team can be sales driven with measurable goals similar to those of their field counterparts.
One benefit of training and developing your inside sales team to make more effective, outcome-driven calls can result in actual savings by reducing the cost of that touch point.
According to one study, inside sales teams are growing by 15 percent each year—growing three times faster than traditional field sales roles. This growth could be attributed to costs—relying more on inside sales to drive business may save your company money.
An outside sales call—where the company representative visits the customer—is more expensive than an inside sales call. An inside sales call, including cold or planned calls, can cost 40 to 90 percent less.
Consider a web-based conference platform, such as Skype, for your inside sales team to connect with their clients. These virtual interactions may replace your field interactions. It is much quicker and more efficient for an inside sales rep to contact clients using today's technology than it is for an outside sales rep to schedule an in-person meeting and travel to the client.
Another benefit of having a more effective inside sales team is that it may help differentiate your business by providing more personalized customer support. It can be difficult for a homebound patient to get to your store. Making your team a resource for those patients and caregivers who need additional services is a long-term goal that will benefit both your patients and your business.
In the HME industry, personal and long-lasting relationships are an integral part of staying relevant. Have your team members take the time to introduce themselves to new patients as their point of contact and regularly check in with established patients. When a person recognizes the name of the caller or person emailing them, they are more likely to take that call or open that email and engage with your team member.
An associate who has true ownership of a patient account tends to work harder to make that account a success story through understanding and meeting (or surpassing) the patient's needs with your products and services.
When a patient feels their HME provider is invested in their continued care, it can even result in higher patient adherence. A more satisfied patient could lead to higher patient satisfaction survey scores.
Higher survey scores reflect well on your business for repeat business and referrals and can be important for your accreditation. Accreditation scores are always a factor for a reputable business, and having well-informed, trained employees who have visibility to their patients' compliance is a positive reflection of a company.
Moving to Account Management
It's important that your sales team be fully trained on the products and services your business provides so they can make recommendations accurately and with confidence.
Excellent communication skills—such as active listening, asking questions and following up—play an important role in account management. With providers migrating to more cash and retail sales, you may find that team members with previous retail or account management experience and advanced customer service skills are real assets in showroom and phone interactions.
Include your team in strategic, goal-oriented conversations that can help them understand the company's goals and how their actions can have a positive (or negative) impact on the business. Provide the team with realistic and measurable sales goals, with scheduled times throughout the year to review the goals and adjust as needed.
Have inside and field sales teams get together regularly to compare notes on accounts and industry news in general. Just because one team is in the field and the other is in an office does not mean they shouldn't work together. Your field sales team may be able to mentor junior inside sales associates as well.
Consider networking events within the industry to hear what others have found successful in building a strategic inside sales team. State association events, Medtrade and online training opportunities through industry partners can help your business create and maintain an overall more effective and goal-driven environment. Perhaps your employees have never worked with measurable goals. Provide opportunities for training to expand their skills.
HME providers have seen a lot of change during the past few years. In an environment where reimbursement rates are decreasing and where referral partners are looking for providers who can demonstrate positive patient outcomes and higher patient satisfaction, building a strategic inside sales team can be beneficial. It can help reduce costs, display your commitment to helping patients live more comfortably and build brand loyalty for repeat business.