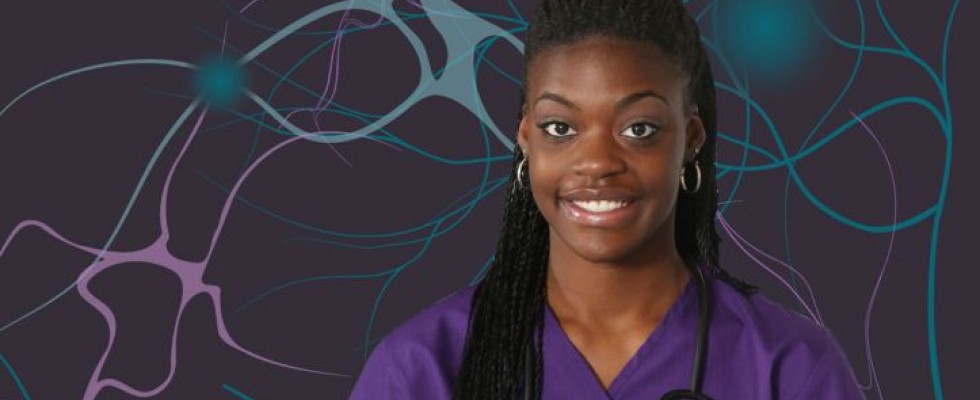 The keys for charting a long-term homecare career
Monday, February 4th, 2019
Continuing changes in the health care environment make homecare a challenging and rewarding field for both experienced and novice health care professionals.
Clinician and patient/family interactions, the range and diversity of clinical skills employed, and the satisfaction that accompanies caring for patients in situations in which they are equal partners in care and outcome achievement are appealing to many clinicians. But how do they reach these goals?
1. Knowledge of the basic "rules" of homecare. With both administrative and clinical information, these rules are vital for effective operations. Clinicians employed by Medicare- and/or Medicaid-certified HHAs, require a knowledge of state professional practice acts, plus:
Medicare Conditions of Participation
 
Medicare Program Integrity Manual provisions related to homecare coverage and documentation requirements
 
The Medicare Benefit Policy Manual section that addresses the correct completion of the CMS plan of care (POC)The latest CMS OASIS manual
 
State-specific rules and regulations, such as licensure requirements
 
The agency's policies and procedures Accrediting body standards, if applicable
Because Medicare and many states set numerous standards and licensure requirements for homecare, being familiar and up to date with these rules is important. Other insurers may use Medicare's criteria for qualifying for coverage, the coverage itself and the payment mechanism(s). In addition, many insurers, such as state Medicaid programs and private insurers, use the CMS POC data elements for the required physician POC. Physician orders are necessary for reimbursable and quality care.
2. A repertoire of service-driven and patient-/family-oriented interpersonal skills. Effective interpersonal skills, including during community liaison and public relations activities, are an integral part of being a homecare clinician.
3. Focused attention to detail. This is true both in addressing complex patient needs and in documenting care and services. Both are equally important and go hand in hand. The initial comprehensive assessment, including the OASIS data elements, must be completed within mandated time frames. The comprehensive assessment must be accurate and reflect the patient's true state of health and function because HHA reimbursement and care planning are based on it and the continued documentation of the patient's care.
4. Multifaceted skills accompanied by flexibility. The homecare clinician is the one who must "bend" or renegotiate to meet patient needs and achieve patient-centered goals. This flexibility usually includes visiting times, scheduling of supervisory visits, and other aspects that center on accommodating patient and caregiver needs.
5. Safe, effective driving skills. The homecare clinician must like—or at least not mind—driving, have a good sense of direction (and a navigation system, good map or smartphone app), be willing to drive in heavy traffic and/or inclement weather, and possess a spirit of adventure.
6. Ability to undertake full responsibility for the patient and the patient's plan of care. True case management is essential to the achievement of outcomes. From the initial comprehensive assessment visit through the identification of needs and desired outcomes, the homecare clinician assists the patient and coordinates with other team members regarding the planning and follow-through for care. The nurse or other team member in the community setting can directly impact the care and the results of that care. Communication may be required between the homecare organization and the payer's/insurer's case manager. This holistic and big-picture patient management function, with its associated priority-setting, critical-thinking and complex decision-making skills and resource utilization decisions, makes homecare unique.
7. Up-to-date and proficient clinical practice skills. This includes abilities as both a generalist and a specialist. Home health care is provided to patients in all age groups, from infants to the elderly. The diagnosis and care needs of patients may continuously vary. Although the clinician may address a wide range of clinical problems, interventions and desired outcomes, an area of expertise is helpful for both the individual clinician and the organization. Special skills (e.g., certification, advanced credentials) are useful when teaching, acting as a resource, case managing or orienting/mentoring clinicians new to homecare. For patients with special needs such as high-risk obstetric care, medically complex child care, and infusion or wound therapy, staff must sometimes have specialized training and experience.
8. Self-direction and the ability to function autonomously. Home health care requires establishing priorities and managing diverse tasks while adhering to organizational policies and protocols. This includes time management skills to address the many aspects of homecare, timely and accurately. This includes: scheduling visits; completing documentation; and managing detail-oriented duties, such as making phone calls, entering required data, and completing POCs and OASIS assessments.
The best clinicians in homecare are well-organized and use organizational skills in their daily routines, such as creating detailed schedules, documenting at the patient's home (unless safety concerns preclude this standard) and generally seeking to do things right the first time, while maintaining HIPAA compliance.
9. The desire to continue learning and the ability to be open to new information, knowledge and skills. This is particularly true as new kinds of technologies are introduced into the home setting. Complex heart failure management, apnea monitoring, caregiving technologies, telehealth, innovative pain and symptom management, and ventilator care are just a few of the patient care problems addressed daily by homecare clinicians.
10. A sincere appreciation of and for people. Homecare is a people business. This includes interacting positively with and being empathetic to physicians and patients and their families/caregivers, who are often amid crises. Because many traditional family caregivers work outside the home, team members use observation and assessment findings, teaching and training skills, and patient education tools to maintain patients safely in their homes. This role also provides job satisfaction to staff and comfort and security to patients and their families.
Remember
Practical wisdom comes with education, practice and, usually, experience. As more agencies implement point-of-service and other technologies, clinicians should embrace them to improve efficiencies and provide better patient care.