Take advantage of out-of-the-box thinking to increase profits and find loyal customers
Approximately half the U.S. population suffers from a chronic pain condition, and those numbers are on the rise. In addition, Americans are increasingly looking for natural alternatives to pharmaceuticals, as both nonsteroidal anti-inflammatory drugs (NSAIDs) and opioid painkillers can cause serious side effects. FDA regulation has significantly limited access to these drugs, often leaving chronic pain sufferers with few options. As a result, there is now a large underserved market of chronic pain patients who are seeking alternative methods of treatment. Consumers and physicians alike are turning to nonpharmaceutical pain relief such as hot/cold therapy, vibration therapy and transcutaneous electrical nerve stimulation (TENS). For the HME provider, creating access to nonprescription pain management solutions presents a tremendous opportunity to increase revenue and foster a long-term customer base.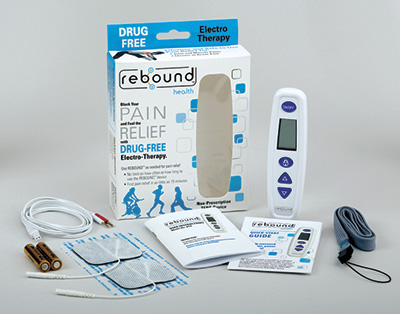 BioMedical Life Systems Inc.
Everyday Pain, Everyday Solutions
"Everyone has aches and pains," says MaryCarol Dolivier, president of Frozen Peaz. "Easy-to-use, pill-free, natural pain relief products are something everyone can benefit from." Since 2009, FrozenPeaz products have delivered high-performance hot and cold therapy in one easy-to-use pack. "FrozenPeaz innovative, doctor-recommended products are available in a variety of shapes and sizes tailored to target different sources of pain, from migraine headaches to back pain to plantar fasciitis and everything in between," says Dolivier. "Plus, they're nontoxic, plant-based and safe." FrozenPeaz now offers the TheraPeaz product line, which includes four flexible, body-hugging shapes designed to address a range of issues, from pain over larger areas of the body—such as that associated with sports injuries, arthritis, and cramps—to pain in small, concentrated areas, such as sinus pressure and migraine relief. Another form of relief for painful aches and pains is vibration therapy. "Vibration therapy works by stimulating muscles and ligaments to increase blood circulation," explains Matt Garver, vice president of marketing at Brownmed. With nearly 50 years in the industry, Brownmed is a leader in manufacturing products aimed at improving quality of life for patients. Their products address a variety of ailments, including arthritis relief, ergonomic comfort, carpal tunnel syndrome, plantar fasciitis, vibration therapy and moisture protection for casts, wounds and bandages. "Clinical studies on whole-body vibration therapy have shown that it can help reduce pain and inflammation as well as improve joint flexibility and strength," says Garver. Brownmed recently introduced the Intellinetix Vibrating Knee and Elbow Wrap, a patented new product that harness the power of vibration therapy to help relieve arthritis pain, joint swelling and more. "The Vibrating Knee and Elbow Wrap and other Intellinetix products seek to take the proven benefits of whole-body vibration and apply them to specific parts of the body to provide targeted relief," says Garver. Rechargeable and intuitive, the vibration therapy can be turned on and off with a push of a button. Garver also points to a study completed earlier this year and published in the Journal of Clinical and Diagnostic Research, which indicates that even five minutes of low-level vibration therapy was as effective as a 15-minute massage at reducing muscle soreness and recovery time after strenuous exercise.
Electrotherapy—The New OTC Solution
In addition to topical hot/cold relief and vibration therapy, patients and physicians are looking to nonprescription innovation in transcutaneous electrical nerve stimulation (TENS) to address chronic pain. "In 2015, consumers will see greater choice and a better array of OTC pain relief options," says Mike Williams, CEO and president of ExcelHealth. "Oral medicines currently dominate the category. With the continued emergence of the electrotherapy products category, consumers will benefit from having more options. HME retailers are becoming keenly aware of their opportunity to capture a piece of the pain relief market by offering an array of FDA-cleared OTC TENS and electro-muscle stimulation (EMS) products."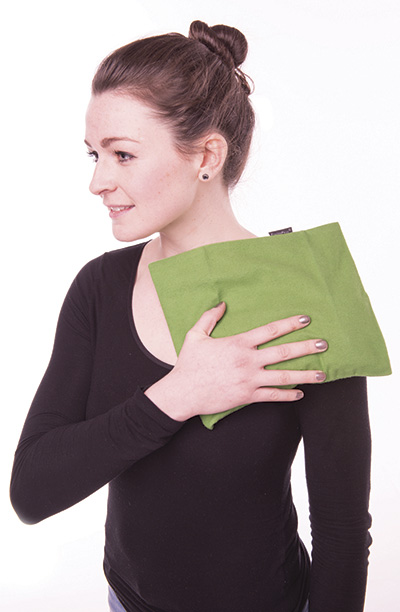 FrozenPeaz
While electrotherapy devices have historically been prescribed to patients by chiropractors and physical therapists, ExcelHealth—a leading distributor and importer of pain relief and muscle performance products—has developed a new line of over-the-counter, FDA-cleared, consumer-friendly electrotherapy devices to meet a variety of needs. The iReliev family of products consists of four device systems and four complimentary accessories that provide customized pain relief. The newest member of the iReliev family—the iReliev Strength & Recovery System—provides the benefits of TENS for pain relief and arthritis, as well as EMS to aid in muscle performance. "Millions of consumers are seeking pain relief products that are portable, versatile and affordable. We are very excited about the potential of this product, in that it serves as a pain-relieving tool as well as a muscle performance modality," says Williams. "For HME providers this is huge, in that the product is easily marketed and merchandised in a way that creates broad consumer appeal. For providers seeking to expand customer demographic types to attract more customers, the iReliev Strength & Recovery System will increase your business among seniors and the middle aged, as well as well as appeal to a younger demographic, including athletes." Changes in FDA regulations have created the opportunity for over-the-counter TENS and muscle stimulation products to emerge in today's marketplace. "This is an amazing development in the effort to provide pain relief alternatives without the use of drugs that may potentially have harmful side effects," says Mariah Griffith, vice president of sales and marketing for BioMedical Life Systems Inc. "Prior to this FDA clearance, the TENS units were only available with a written prescription. Now, TENS unit technology is finally available over-the-counter." BioMedical Life Systems has been manufacturing portable electrotherapy units and serving the DME dealer and distributor market for more than 30 years. Their products address chronic or acute pain issues without the use of drugs. BioMedical Life Systems now offers its newest innovation, the Rebound Health TENS device, without a prescription. The device works by transmitting through electrode pads that are attached to the outside of the skin, emitting a tingling sensation to help manage pain. According to Griffith, scientific research suggests that the Rebound Health TENS device can be used to relieve chronic or acute pain by blocking the pain signals and triggering a release of endorphins, which provide natural pain relief. "Pain is an issue that we all share as humans, young and old," says Griffith. "There is now a very large underserved population of patients with pain. People are willing to pay for safe pain relief, and the cost of DME pain management solutions are usually less than the costs associated with prescription pain medications. Also, we are seeing a trend toward holistic remedies and therapies versus those that can be addictive and have harmful side effects, and we expect this trend to continue throughout 2015."
Navigating the Amazon Effect
Another trend in the pain management industry is one where consumers are managing a large proportion of their ailments without consulting either a doctor or pharmacist. According to Garver, this creates a void that HME providers can fill by helping people make informed self-care choices and acting as a communicator, not just as a product supplier. "When you can engage the consumer by asking key questions in order to address the condition of the patient appropriately and pass on relevant information, trust is established and the beginnings of a relationship are formed," he says. "This relationship provides the foundation whereby you can help the consumer undertake appropriate and responsible self-help-medication or, when necessary, refer them for medical advice."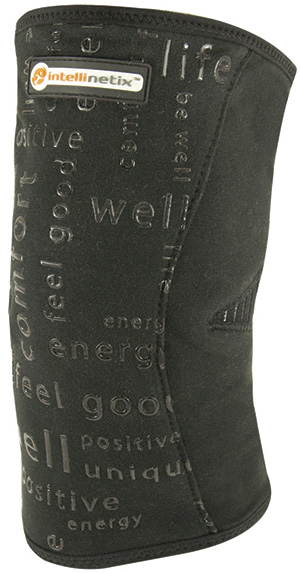 Brownmed
With the advent of digital health, consumers are empowered to treat their pain-related conditions on their own with a seemingly endless array of product choices. Increasingly, consumers are turning towards products which offer specialized treatment solutions as opposed to those that attempt to solve multiple issues with a one-size-fits-all approach. "An emerging trend is what many are calling the 'Amazon effect,' and its impact on consumer expectations," says Garver. "In short, this trend means that no matter the item, consumers now expect that it will be in stock at their preferred retailer whenever they are ready to purchase." Garver suggests that HME providers turn to user reviews and social media visibility to help manage inventory and create repeat customers. "By stocking your shelves with specialized items that are supported by strong user reviews and significant social media followings, HMEs can ensure that 2015 is a year filled with promising growth."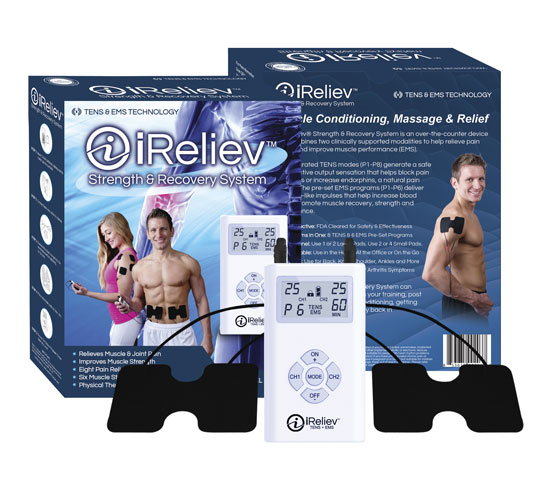 ExcelHealth
Dolivier also points out that other retailers have been catering to pain management needs for decades. "As a DME provider, if you don't stock products to help your customers deal with pain, you are leaving money on the doorstep of big box retailers. As retailers look to increase the range of cash products in their stores, consumers will have greater access to new and alternative methods for pain management. If looked at in the right way, these changes provide opportunities for both retailers and consumers." "Retail locations should create a dedicated pain management section their store with a good, better, best offering of a large variety of product options," agrees Griffith. "People with pain probably need, or will need in the future, the other products and services your DME provides. For example, when they age they will probably need walkers, canes, wheelchairs, bath equipment, etc. Focusing on pain management solutions creates a unique opportunity to cross-sell your other products and services and create a customer for life."