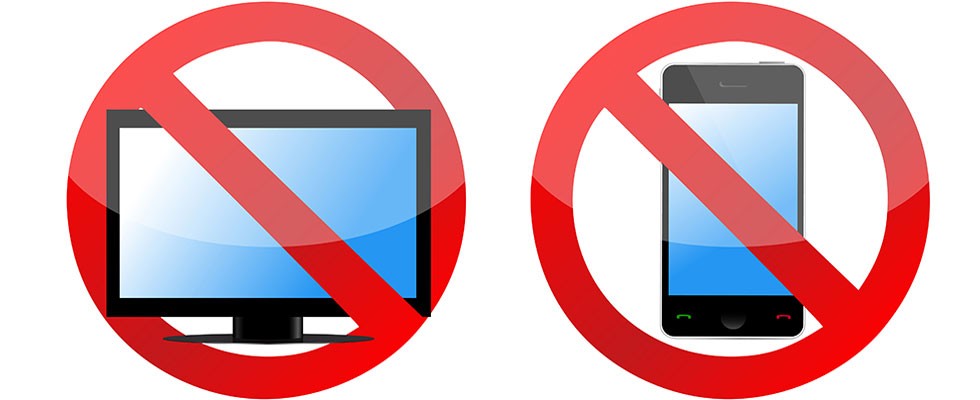 A learning community can help
Thursday, December 9, 2021
Digital literacy is critical for the older adult population to stay active and connected, and homecare providers play a big role in ensuring that older adults have access to technology. Homecare providers can help encourage digital literacy skills to help supplement a client's care options.
By 2060, more than 25% of the population in the United States is expected to be age 50 or older, so the need for digital literacy isn't going away; in fact, it's increasing. With the shortage of workers for caregiving roles, digital tools will be used to help to fill some of those gaps through services that include virtual companionship, telehealth and more.
Homecare providers can use technology to address some of the social determinants of health by providing virtual socialization, connection and health and wellness opportunities. Technology has become ever more rooted in our lives, and this won't change. Homecare should explore technology as a healthy part of aging.
Digital Literacy & Technology Hurdles for Older Adults
Understanding the hurdles to digital literacy and technology is the first step in being able to address them with up-and-coming innovations, services and technology. The hurdles are:
A lack of internet access: Many older adults lack internet access, including nearly 22 million seniors without broadband internet at home, according to an Aging Connect study. Homecare providers can offer support by coordinating internet installation in customers' homes. Work with local resources, when available, such as area agencies on aging that may offer internet access options.
A lack of devices: Devices can be expensive for seniors on limited incomes; however, there are options available. Check with local refurbish programs, or keep an eye out for simple devices like Chromebooks that can be offered as accessible options for older adults. Check with local companies and charity groups that may offer device discounts.
A lack of education: Home caregivers and home medical equipment providers aren't tech gurus, and most commercial tech experts are young people using unfamiliar terms or speeding through explanations. Consider offering some options for peer-to-peer learning.
A lack of resources: Many organizations think that older adults can simply find answers, but searching company websites, using Google or watching YouTube tutorials is not easy for them. Resources need to address the needs of older adults at their comfort level. Plus, they need to be available for those with a wide range of tech skills and knowledge. Know local resources that support seniors in your local area, including nonprofits, senior centers, libraries and virtual class options like peer-led classes.
The idea that the internet is for youth: There is a false idea that technology and the internet are only for the younger generations. "Granfluencers"—older influencers on Instagram—and empowered older adults are proving that stereotype wrong. Older adults are also honing social media skills in communities like Stitch and sharing them in intergenerational groups like Meetup.
While the barriers are high, there are innovative resources that can help older adults navigate technology with confidence. Empowering learning opportunities can help older adults in all stages of aging thrive. Virtual social engagement can help fight social isolation and loneliness at times when homecare services aren't available.
Using Local Resources
Everything starts with education. When homecare patients, staff and community members are knowledgeable about the resources available to older adults in their area, they can create change together.
For example, the Board of Supervisors for Orange County, California, has taken significant steps to help bridge the digital divide for the over 600,000 older adults in that county. The board set aside $2.4 million to provide iPads, data plans, device training, technology support and ongoing learning through a subscription to our interactive platform of virtual classes called GetSetUp. GetSetUp offers live interactive virtual classes on a video platform that is customized for older adults. Our classes are taught by older adult experts in the field so members can learn and practice technology skills and join fellow peers in health and wellness classes and other mental enrichment activities. Orange County is providing the tools older adults need to connect from anywhere with people from all over the world.
Homecare companies that connect with local resources can assure that their clients have the internet and digital devices they need. This opens a whole new world of experiences for older adults on community-based interactive education platforms. Rather than being alone when a caregiver is not in the home, older adults can be empowered to learn technology, create social connections, share insights and improve their health and well-being.
Technology Makes Homecare More Accessible
Technology is not just for those receiving homecare but can also be used to help homecare workers with essential caregiving tasks. Utilizing up-and-coming technology can help homecare workers, caregivers and those involved with care coordinate together and reduce their levels of stress.
There are three key technologies that assist with caregiving.
Wearables:
Smartwatches can be used to help track and monitor the health of those receiving care. Coordinating access to this information can help overall health. Some devices can call in emergencies, share locations or add monitoring apps. Other apps can help monitor care and set reminders for medicines and appointments.
Telehealth:
Telehealth services, combined with data from wearable devices, can help doctors and nurses to monitor a patient's rehabilitation or daily life. This can help prevent unnecessary trips to the hospital and ensure that patients get the care they need at the first signs of trouble.
Caregiving Apps:
Many apps can help with homecare management and caregiving, such as:
Caring Village—Stores important documents in one place to create a care team, and coordinates care. It tracks care items such as food, errands, transportation and medication reminders.
Lotsa Helping Hands—Create a community of care. Invite family, friends, volunteers and care aides to help manage appointments, errands and more.
Dementia Talk—Helps families deal with loved ones living with Alzheimer's disease and other dementias. It includes a behavior tracker, care plan, medication lists and a scheduler.
CK Life—An on-demand service to request qualified care.
eCare21—Remotely monitor a person's medical data via wearable devices that capture and share health info.
MyMeds—Schedule medication reminders that are sent via text. When a person has taken the medicine, they reply "yes." Family and care providers can be added to the tracking list to get a notification if patients haven't taken their medications.
Lifelong learning and technology are critical to solving issues that limit older adults' independence, connectivity and access to essential resources. A learning-based community that is both virtual and in person can help make aging more equitable and fun (and less stressful for care workers). Communities that are connected through learning and technology offer peace of mind for homecare workers and older adults' family members when they can't be present.