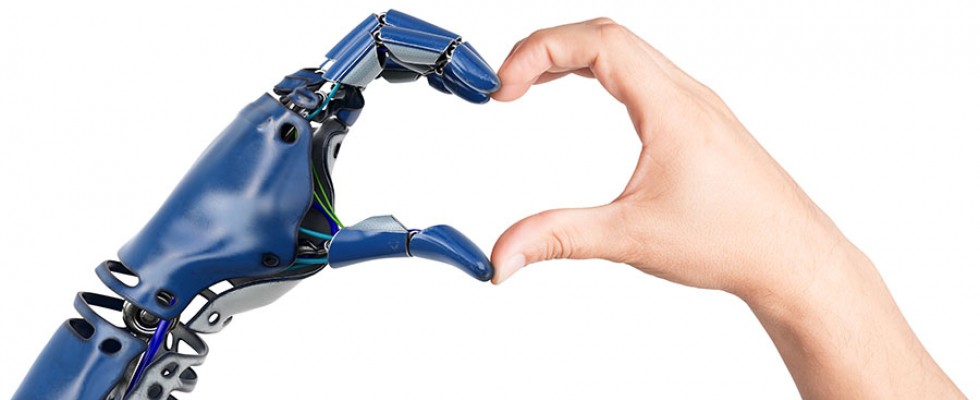 How a home health owner is making waves in aging in place
Monday, November 29, 2021
When Mike Bankowski, founder and president of Prosperous Home Health, couldn't find a regular caregiver for a client living with ALS in a rural area near Sioux Falls, South Dakota, he took on those shifts himself.
While the client had an eye-gaze communication device and a robotic feeding device, he still needed help with sit-to-stand movements and general mobility around the house. Bankowski provided physical help where he could using a gait belt and walker, but both he and his patient wondered if there was a better way.
After scouring the internet, Bankowski realized there wasn't a robotic device that met the mobility needs of this patient—or of others he had encountered. So he decided to invent one.
The result is Rose, a walker with two robotic arms that help users with sit-to-stand movements and gait corrections.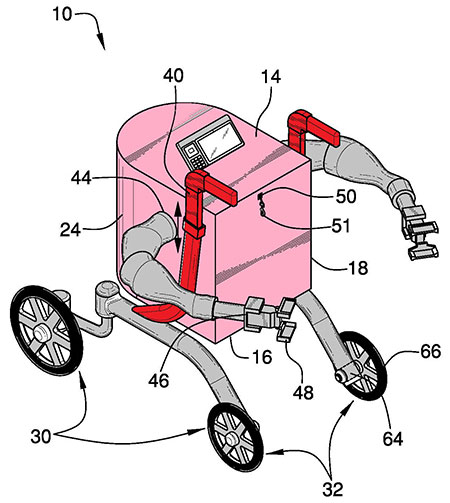 "I had a couple sleepless nights where I would just think about this robot," Bankowski said. "There has to be somebody that has invented this because it's a no-brainer [way] to provide physical assistance."
He hired a patent attorney to make sure his idea was original, and when that was officially confirmed, he moved into the prototyping phase.
"Everybody I talked to loves it, especially my Parkinson's patients," said Bankowski. He added that Rose can provide the assistance and stability these patients need, leading to improved outcomes. "If they have increased activity while using Rose, while also staying safe and stable, that's a win-win for everybody."
One area Rose can help most with is fall and injury prevention. In the United States, Medicare spends $30 billion each year on fall-related injuries. The National Institute on Aging has placed a priority for funding and research for new assistive devices to prevent falls.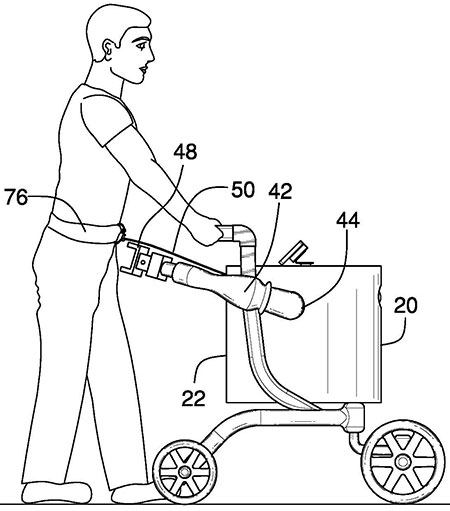 "I created Rose to provide that minimal assistance and to prevent falls, but I'm also creating Rose so that if a fall were to occur, … Rose can ease [the person] down to the ground, keeping their head elevated, which will dramatically reduce fall damage," Bankowski said.
And although Rose is still in the prototype phase, Bankowski wants to add more functions to the robot, such as medication reminders and dispensing, as well as buiding in the ability to summon Rose from across the room.
"If [Prosperous Home Health's caregivers] are not setting up [client] meds, it's the kids. And it can be troublesome; it creates conflict. If mom missed Wednesday and Thursday, the whole schedule is messed up. … Rose having it all scheduled and programmed is something that I look forward to developing," he said.
Bankowski formed Prosperous Robotics earlier this year to build a pathway for development of Rose and other robotic devices for the senior care industry.
"I want to innovate with technology to increase the safety and independence and quality of life of the aging population," he said.
He firmly believes the future of care is in the home—but technology is the way to make that easier. One 90-year-old patient who was resistant to the idea of Rose—or any other robot—in her home realized she would need to be placed in a nursing home if she was hurt in a fall. Presented with that option, the woman said she wanted Rose "delivered the next day."
"The fact that her options were staying in her home and staying independent versus having a robot be with her every single day—she would do that a hundred times versus having to leave her home," Bankowski said.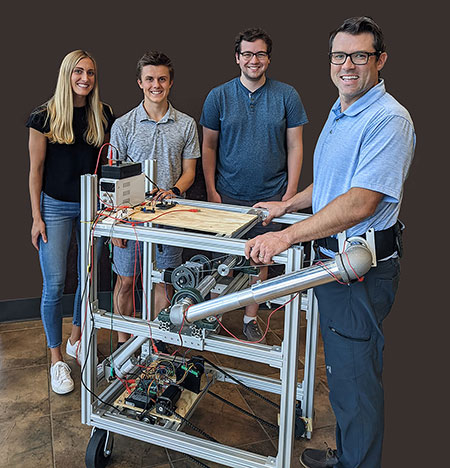 Pictured L-R: Interns Lauren Van Dyke, Ben Olson, David Heier, and Prosperous Robotics Founder Mike Bankowski with the Rose prototype.
Bankowski is actively recruiting engineers with a passion for the aging population.