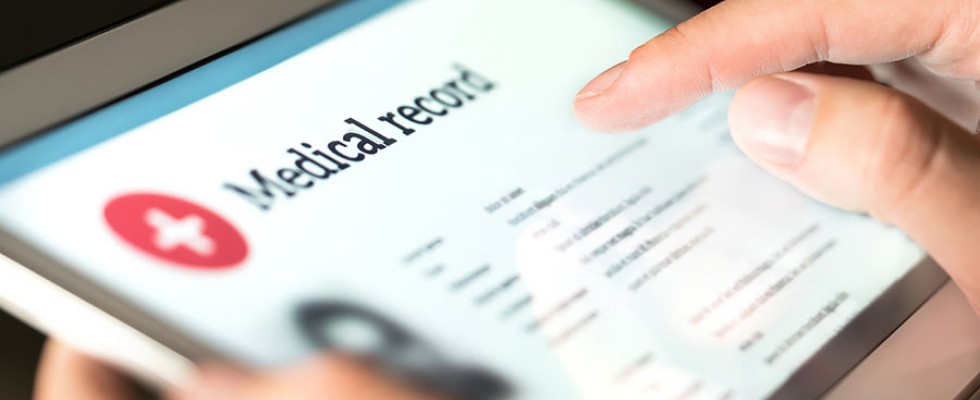 6 tips for choosing & working with your vendor
Friday, December 10, 2021
Committing to a new electronic health record (EHR) may seem daunting, and once you've taken the plunge and chosen your technology vendor, the path to implementation still awaits.
That path isn't always clear—in fact, at times, it may be littered with challenges that can feel insurmountable. Yet the effort is well worth the benefits of a modern platform, so have confidence that you can guide your team through the transition. This article will help providers navigate the route to a successful implementation of a new EHR, from selecting a vendor to going live.
1. Embrace discovery calls.
Discovery calls are vital for providers as they gear up for implementation. These calls should include stakeholders from all teams at the organization and include an in-depth analysis of departmental workflows.
If your organization is transitioning from a simple EHR to one with greater capabilities, workflows will inevitably undergo drastic enhancements.
If your organization lacks experience with process improvement, you must fully embrace discovery calls to ensure departments spend as much time as possible establishing current workflows, including why certain processes exist, which reports are necessary and what needs to be completed for clinical purposes.
After defining this information, the implementation team maps current workflows based on past practices versus future practices. From there, providers must ask: Are there any modifications we need to make within a process or a form?
2. Keep stakeholders engaged & bring in the subject matter experts.
Stakeholders that are part of your sales process must be involved to some degree. These stakeholders are invested in the new EHR based on key objectives for their organization, and those objectives should flow into the implementation process.
Additional stakeholders may be added during implementation, but the importance of these individuals is key to creating an optimized EHR with executive decision-making power to steer your subject matter experts (SMEs) appropriately.
SMEs are not just knowledgeable about the EHR platform itself, but essential to implementation to explain why a decision was made, as well as the impact of that decision. These individuals will be your go-tos as health care providers, not only during implementation but also during and after you go live, leveraging their expertise for data collection, decision-making processes, testing, training and the first line of end-user support throughout the process.
3. Follow best practices.
Every EHR performs differently and prescribes a solution-based set of best practices. It is crucial to align your organization to these best practices when assigning roles, processes and workflows. When best practices aren't followed, it creates a need for future workarounds, optimization requests and new functionality that do not apply to your new customized workflows.
Even when following best practices, some risks are unavoidable and a normal part of any implementation. With a risk management plan, you and your technology vendor can help navigate and mitigate risks. When risks are not documented or communicated, issues grow and mitigation becomes a fire drill.
4. Enable super users.
Most providers don't have the capital to staff hundreds of administrative trainers, which is why your organization should enable super users or system administrators.
Super users are crucial to any implementation project. In their role as experts, they identify and resolve issues while maintaining open lines of communication between the vendor's implementation team and the end users.
Start conversations with your super users; be sure to engage them along the way. Without ample time to embrace the role of super user, complications can arise along the path to implementation.
Talk to your clinical leadership first, explaining what the super user job will entail and detailing the level of commitment from start to go-live. After establishing workload and responsibilities, determine who has the best technical skills to train.
When identifying your super users, it is vital to identify individuals who can train any personality for any skillset. These individuals also must be able to view the project holistically. With a global view, the moving parts become more defined, allowing super users to truly understand the importance of each person's training and ongoing participation.
5. Take advantage of project management.
Regardless of which EHR you choose, your technology vendor likely offers a number of services that can make your implementation more seamless.
To avoid overwhelming a particular team or individual at your organization during implementation, take advantage of contracted project management services and purchase a package of hours from your EHR provider. Extra consulting services can allow your organization to reach your benchmarks along the project schedule.
Additional technology support is also available so you can ensure there are ample resources available 24/7 for end users to get the support they need.
6. Define workflows & deliver on time.
Health care providers need to clearly know their existing workflows when they walk into an implementation. This is essential in order for a vendor to consult on how your new EHR should be configured according to best practices and regulatory requirements. The most successful implementations have workflows mapped before the start of the project, and then document the new workflows before go-live.
It is key to a project timeline for all deliverables to be completed when agreed upon. The repetitive slip of deliverables can have a major impact on timeline and morale for both the provider and the end users. Most of the deliverables and tasks within the project plan are dependent on others. The build cannot be completed without data collection, testing cannot occur without build, training cannot occur without testing and so on.
While the goal for every implementation is success, without these focal points, health care providers can lose their footing along the path. As you move toward implementation, use these three practices as guideposts, pointing you along the route to success well beyond go-live.