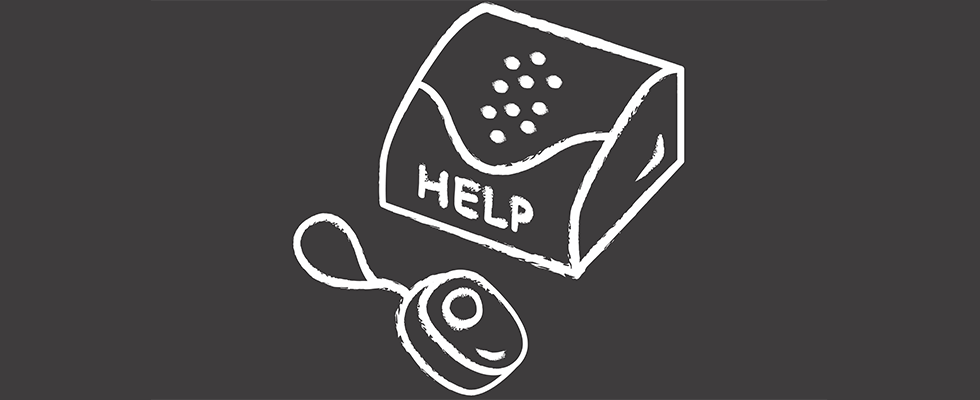 Understanding trends in the market
Falls account for $29 billion in Medicare expenses annually. And when a senior falls, there is a short period of time for them to receive help—called the "golden hour"—before more serious complications can arise. When a fall does occur, independent seniors need to be in touch quickly. That's where personal emergency response systems (PERS) come in.
More than 5 million Americans will own a PERS device by 2024, according to a report released at the beginning of 2020 by Parks Associates; the report also forceasts that revenue from both traditional and mobile PERS will hit $1.1 billion in 2024. And the COVID-19 pandemic may have accelerated that growth: PERS Insider reported that at the Medical Alert Monitoring Association's recent conference, 100% of respondents queried during a panel said their business had increased since the beginning of the pandemic.
HomeCare recently surveyed our readers to find out more about how they market and refer PERS to their customers and patients. Here are the results.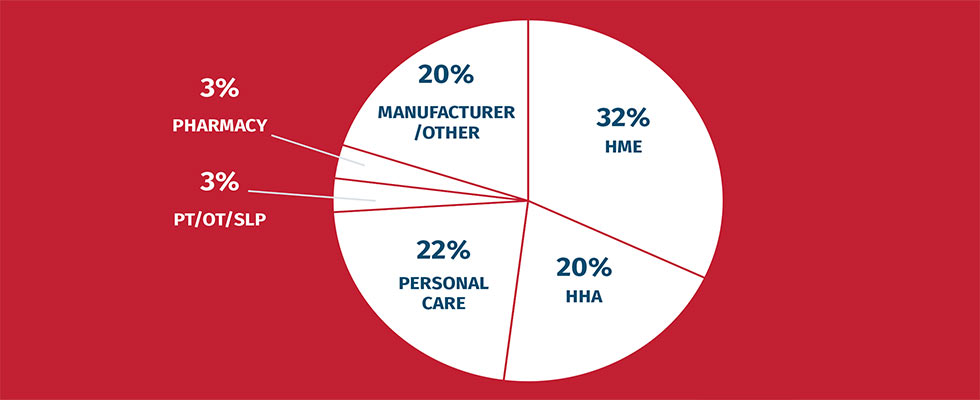 Home medical equipment (HME) providers made up of 32% of survey respondents. Another 20% were in home health care and hospice, while 22% provide personal care.
Do you sell or refer PERS devices?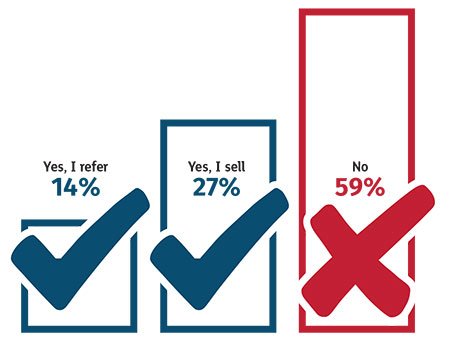 HME/Pharmacy
Almost 60% of HME providers and pharmacy representatives (both independent and chain pharmacies) who responded said they neither sell nor refer PERS. Respondents had a number of questions about the systems, including about the planned sunset for 2G wireless and the cost burden for clients.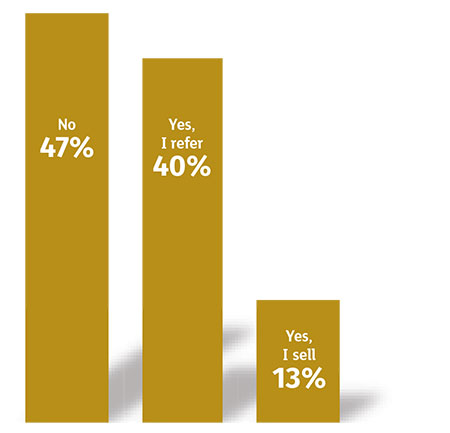 HHA/Hospice/Personal Care
About 40% of respondents working in home health care, personal care and hospice said they refer PERS to their patients or clients or their families. About 13% said that they sell them to clients; most of those were personal care providers.
Partnering with a PERS provider can be lucrative when a referral is made; however, 82% of respondents who refer the devices said they receive no compensation when a sale is made.
How often are you asked about PERS?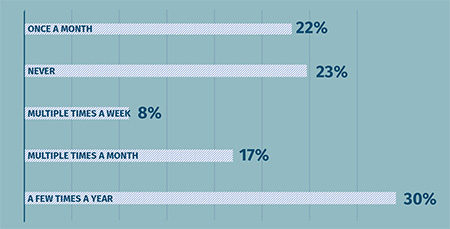 HME/Pharmacy
Overall, about 25% of HME respondents are asked about PERS by patients or customers multiple times a week or month, reflecting the continued need for these products.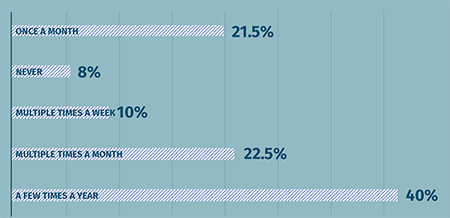 HHA/Hospice/Personal Care
About 32% of HHA respondents are asked about PERS by patients or customers multiple times a week or month, which shows a growing interest among seniors aging at home.