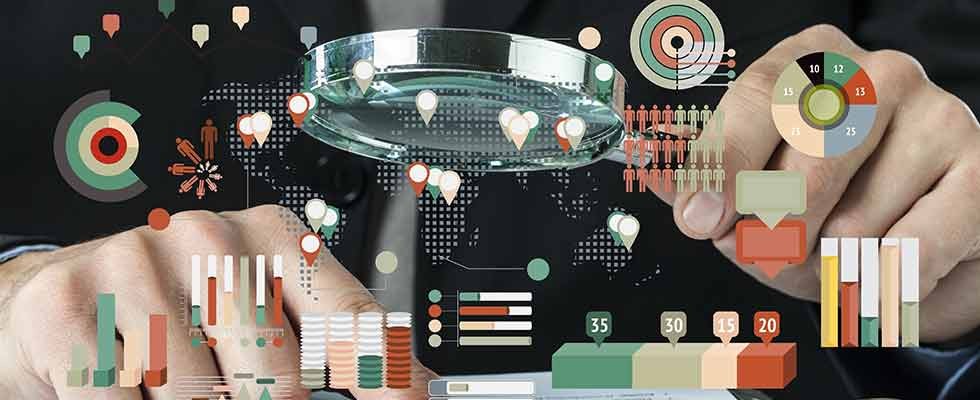 They offer an improved alternative to CMS audit practices
For years, the Centers for Medicare & Medicaid Services (CMS) conducted post-pay audits by using a valid statistical sample and then extrapolating those results to a supplier's universe of claims. From a supplier's perspective, there are numerous problems with this approach.
First, the claims were often several years old when they were audited. In most cases, suppliers are not required to obtain progress notes at the time of service. This means that a post-payment audit is likely to result in a supplier scrambling to obtain medical records in a short time frame. This is a difficult task, and without medical records, an overpayment is certain. In addition, the money earned on these claims has already been spent to pay for equipment and other expenses related to providing the equipment.
A large extrapolated audit—coupled with Medicare's recoupment policies and the years-long delay on administrative law judge (ALJ) hearings—could be devasting for a supplier. Many suppliers have been unable to make the large payments that would be required under an extended repayment plan while waiting for an ALJ hearing and were forced to cease operations.
Prepayment Audits
Things may only be slightly better with a prepayment review. In a prepayment review, the supplier's claims are flagged for audit. Once the supplier submits a claim, an audit would generate an additional documentation request, which would then be sent to the supplier. The supplier would have 30 days to provide documentation of medical necessity. The problem with this process is that it stops cash flow. Rather than 14 days, payment can take 60 days or longer.
However, a prepay review is much easier to handle than a post-payment review as it is easier to obtain the needed documentation because the request comes closer to the date of service. In addition, if the supplier determines medical necessity is not present, there are options available for correcting the claim moving forward. The supplier can cease provision of the item, or, if there's a technical issue with the documentation, the issue can be corrected before the next claim is submitted.
To be removed from a prepay review, a supplier must lower its error rate. The problem is that it can often take 60 days after a claim is submitted before a claim is finally adjudicated. Even then, the claim denials may be broad, with no specific guidance being provided to the supplier on how to correct claim errors. This means a supplier is often left on its own to figure out exactly what is wrong with the claim and to make the appropriate adjustments.
Targeted Probe & Educate Audits
Facing a huge backlog of appeals, Medicare needed to make some changes. Targeted Probe and Educate (TPE) audits are the newest form of audits being conducted by CMS. TPE audits began as a pilot program for inpatient hospital services in June 2016 and were expanded on Oct. 1, 2017, to all types of health care services including durable medical equipment (DME). The basic premise behind a TPE audit is that most suppliers want to do what is right, and if specific education is provided, the supplier will be better able to correct deficiencies resulting in improved claims.
In a TPE audit, a sample of the supplier's claims is selected for review, usually 20 to 40 claims. This is a much easier number to handle than a 100% prepay or a valid statistical post-pay sample. After the claims are reviewed, the auditor will arrange to hold an education session with the supplier to explain, in detail, any issues with the documentation and reasons for denials.
No supplier's claims will be perfect, but if the auditor finds a high error rate, then the supplier will undergo an additional round of audits and education. A supplier whose error rate doesn't improve can be subjected to three rounds of TPE audits.
The supplier is given at least 45 days between each round to correct processes and implement changes. If, after the third round, the supplier's error rate is not reduced sufficiently, a referral to CMS may be made. This can result in a referral to the Unified Program Integrity Contractor (UPIC) as well as other administrative sanctions, such as provider number termination or suspension. Therefore, it is very important to take the TPE audit seriously and reduce the error rate.
If the supplier has a low error rate and is not selected for a second round, then the supplier will be given a one-year reprieve on audits from the Durable Medical Equipment Medicare Administrative Contractor (DMEMAC) for the codes at issue. This will not prevent all audits. For example, the UPIC may still conduct an audit on codes subject to the TPE.
There have been some recent changes to the TPE audit process. First, for DME suppliers, the DMEMAC will be sent a 10-claim sample before the start of a TPE audit. If the supplier's documentation for all 10 claims passes, then the supplier will not have to go through the TPE process. Another change that has been implemented recently is that claims for subsequent rounds will be selected based on the date of service rather than the date of submission. This means claims selected for Round 2 and 3 will have dates of service at least 45 days after the last round's education meeting.
Positive Not Perfect
Overall, the TPE audit process is a positive step in the right direction for suppliers, but it's not perfect. It appears the same suppliers are audited immediately after the one-year reprieve is up, while others have yet to receive a single TPE request. The timing of a TPE audit also doesn't allow a supplier whose claims have been overturned on appeal to have those results considered during the TPE process to prevent moving forward to the next round. Even if filed immediately, a redetermination appeal will require 60 days for a decision. By that time, the next round of TPE has started. The biggest issue is the variability that is seen from one reviewer to the next. This is seen not only in the way claims are decided but also in the education process. Suppliers have indicated that nurse reviewers in some cases are going beyond the Medicare requirements in their interpretation of medical necessity.
Regardless of the issues that have been seen, the TPE process seems to be working. There has been a 25% decrease in claims at the ALJ level. This is due, in part, to the fact that the DMEMACs are using TPE audits instead of extrapolated post-pay audits or extensive prepay audits. Many suppliers are also receiving timely education that has allowed them to make changes to their process and submit better claims.
Based on the results, TPE audits are likely here to stay.