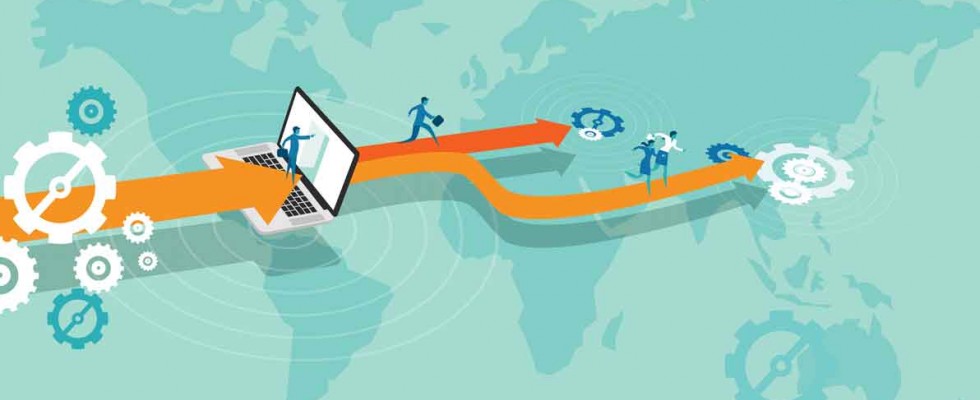 On their own terms & in new ways
Thursday, December 5th, 2019
As the health care industry solidifies a reputation for outsourcing services—from emergency room physicians to food service staffing—home health care providers are finding their own ways to use third parties to deliver better care outcomes. While home health executives are not embracing outsourcing at the same speed as hospital networks and integrated health systems, they are pleased with their deliberate approach to forging external partnerships.
When it comes to helping clinicians, outsourcing can help free up internal bandwidth, allowing staff to focus on high-risk patients and providing extra layers of support when staffing is stretched thin, providers tell HomeCare. There's also a growing consensus among providers—supported by industry research—that outsourcing can be an efficient way to handle coding duties.
"The health care environment is rapidly changing and to maintain a competitive advantage, organizations should consider working with outsourcing partners as a viable option to thrive now and in the future," said Tina Hunter, director in the health care business of Huron Consulting.
Grabbing Growth Potential
Home health providers should scrutinize each case for outsourcing potential and determine if the partnership can be implemented in a way that ensures quality care standards, providers say.
Experts predict the number of outsourcing partners will continue to grow as the home health care industry, a $306 billion sector, anticipates a compounded annual global growth rate of 7.8% between 2019 and 2026, according to Grand View Research.
In this environment, external partners "can help home health care organizations meet consumer needs and address the workforce shortages that we are seeing with nursing and therapy professionals nationwide," Hunter said.
The most recent "National State of the Industry Report for Home Health and Hospice" found that providers are dramatically increasing their use of third parties to accomplish goals, with adoption rates growing by nearly 500% over a two-year period for services such as coding.
"Although home health's use of outsourced coding has lagged behind that of hospitals, we expect to see more growth in the future," according to the report from Fazzi Associates that was based on feedback from 751 home health care agencies.
Working With Partners
For Catholic Health Services (CHS) of Long Island, outsourcing is used on an as-needed basis, specifically when clinicians are serving patients with more urgent health care needs.
In practice, this coordinated effort targets high-risk patients in high-volume service areas throughout CHS's coverage area of Nassau, Suffolk and Queens counties in the New York City metro region, said Gail Silver, senior vice president and chief operating officer at Catholic Home Care and Good Shepherd Hospice, all part of CHS.
The most common clinical services contracted out include physical therapy, occupational therapy, speech language pathology and home health aide services, Silver explained. In all cases, her team continuously monitors any care provided by contractual arrangement.
"Standards of care are consistent across the care continuum to support the triple aim of patient satisfaction with optimal outcomes at a reduced cost," Silver said.
At the growing Elara Caring in Texas, the decision to use an outside partner is driven by patient-oriented situations the provider witnesses in specific markets, including those they are newly engaged in. When such partnerships are embraced, they must always be handled within the recommended standards of the company's health care policies.
"Elara Caring outsources clinical services in markets where we have patient density and leverage to adequately manage outsource quality and cost; areas with clinical specialty labor availability, almost always in a particular discipline; where and when it makes sense based on our payer mix and contracts; and when we are ramping up in a new geography establishing a market presence," said then-Elara Caring CEO G. Scott Herman. " (Note: This article was prepared for publication before Elara announced Herman would be leaving the company to pursue other opportunities.)
Indeed, Herman said, thoughtful outsourcing can help strengthen clinical skills, as long as the agency maintains total control over the plan of care and patient data. In general, he said, outsourcing routine visits allows Elara Caring to assign the highest-skilled and most acutely trained clinicians to the most complex cases or in the most critical parts of the care cycle.
Outsourcing for Coding
While homecare providers express their own unique preferences on when to outsource patient-facing care, there appears to be a greater consensus industrywide on partnering with third parties for coding-related goals.
This interest is in sync with the 2014-2016 Fazzi Associates research, which cited coding as a top area for outsourcing partnerships in the industry. For example, in 2016, 29% of surveyed home health organizations used an outsource party for coding, a big jump from 6% in 2014.
Furthermore, 53% of providers that work with coding outsourcers took such action to carry out their entire coding function. Meanwhile, 44% embraced such partnerships to complement work being done by existing staff, and 12% merely to cover work for employees on vacation or temporary leave, according to Fazzi Associates.
Jane Hinton, chief clinical officer for Interim HealthCare, said that her organization recommends the outsourcing of coding work, as well as data analytics research, to its extensive network of franchise partners.
Hinton expects to see an increase in such partnerships in the future as the Patient-Driven Groupings Model (PDGM) becomes a reality next year.
"With PDGM on the horizon for 2020, we are recommending more coding outsourcing due to the complexity of the requirements," Hinton said in a statement. "All other training and preparation for PDGM is being provided by our National Support Center employees to help our franchisees prepare for the changes."
Hinton says the decision to outsource or not is ultimately made by franchisees. Still, Interim provides support services in certain cases, such as discounted vendor rates for several outsourcing services, if a franchisee chooses them.
Like Hinton, Greg Hagopian of BAYADA Home Health Care is preparing for a world where coding outsourcing is the norm. Another outsourcing priority, meanwhile, is clinical documentation reviews, as such tasks can help BAYADA identify weaknesses in care delivery.
"I could definitely see us increasing the use of outsourced resources," said Hagopian, BAYADA's division director for Quality Assurance & Enterprise Risk. That, in turn, he said, will create a system in which qualified clinicians can review a lot of documentation for a limited cost, allowing the company to manage risk and use data for continuous improvement.
"By utilizing outsourced resources to provide additional monitoring within our business process, we can provide real-time feedback at the clinician level to create a consistent feedback loop," Hagopian said. "As a result, our clinical managers can use that information to target areas that may need an intervention, reward and recognize caregivers who excel and spend more time focusing on our clients—ultimately improving health care outcomes."