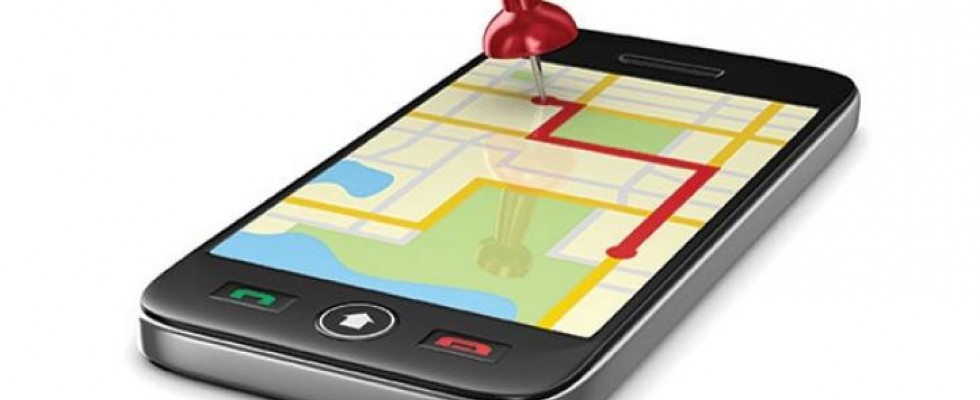 A senior population that is the fastest-growing sector in the U.S., along with combined Medicaid and Medicare reimbursements for home-based care in excess of $31 billion, has created a booming home health industry that is expected to reach a value of $150.8 billion by 2018. Big-dollar payments and explosive growth have combined to create yet another highly lucrative industry: reimbursement fraud. This has led a number of states to take the unusual step of requiring home-health care providers to implement electronic visitor verification (EVV) systems as a condition of Medicaid participation. These systems hold great promise for putting an end to fraud by providing an indisputable "proof of presence" of the home-health aide or nurse in the patient's home.
An Industry Ripe for Fraud
Since 2000, the senior population has increased by 15.1 percent versus 9.7 percent for the population as a whole. However, it's not just the size of the population that has created a surge in home health services. It is also the growing emphasis on aging in place. With the support of services like remote monitoring and telemedicine, higher acuity patients are remaining safely in their homes longer than ever before. These trends led to Medicare reimbursements for home-based care totaling $18.4 billion in 2011 and state Medicaid program reimbursements of $12.7 billion for beneficiaries' personal-care services. According to CMS, approximately 12 million individuals receive in-home care, much of it is provided by more than 11,600 Medicare-certified home-health agencies. Contributing to the rapid growth of the home health industry is the significant cost benefit of keeping seniors out of higher acuity care settings like long-term care facilities. According to the National Association for Home Care & Hospice, it costs Medicare nearly $2,000 per day for a typical hospital stay and $559 per day for a typical nursing home stay. That compares to just $44 a day on average for home care. Further, research on home-based care for VA patients found a nearly 14 percent reduction in total health care costs. However, the rapid growth in home care has exacerbated the multi-billion-dollar fraud problem. According to the Health Care Fraud and Abuse Control (HCFAC) Program report, issued in early 2014, the federal government's health care fraud prevention and enforcement efforts recovered $4.3 billion during fiscal year 2013 from individuals and companies who attempted to defraud federal health programs serving seniors or sought payments from taxpayers to which they were not entitled. Over the past five years, enforcement efforts have recovered $19.2 billion, up from $9.4 billion over the previous five years.
The Faces of Fraud
Among the most recent federal recovery efforts were a Medicare Fraud Strike Force operation in six cities that resulted in charges against 90 individuals and involved approximately $260 million in false billings. It was the seventh such takedown since the strike force formed in 2007, bringing to 1,900 the number of individuals charged with falsely billing Medicare for nearly $6 billion. Efforts also resulted in the removal of more than 17,000 providers from the Medicare program since 2011. Fraud is equally rampant on the Medicaid front. In June, the Federal Bureau of Investigations issued 14 indictments in a home-care fraud scheme originating with Illinois' Home Services Program, which provides personal assistants to help Medicaid recipients stay in their homes longer. It marked the third wave of charges in the investigation and brought the total number of defendants involved to 43, all accused of submitting false claims. In one case for more than 1,000 hours of personal assistant services claimed to have been provided to an individual who was incarcerated and another for 560 hours of services for six months after the Medicaid recipient had died. Earlier in 2014, a single home health agency in the District of Columbia was accused of fraudulently collecting more than $75 million through the D.C. and Maryland Medicaid programs. In Dallas, federal indictments were handed down against hundreds of home health agencies accused of profiting from more than $500 million in fraudulent billings in an elaborate scheme to defraud Medicare that was mastered-minded by a single physician. As noted in the indictment, the agencies wrote "visit notes to make it appear that they provided skilled nursing to the Recruited Beneficiaries when no skilled nursing was provided." Submission of claims for payment on services that were never provided or that were not provided in the home is one of the most common and lucrative forms of fraud, thanks largely to the ease with which the system can be gamed. For years, manual verification processes made it easy to falsify records pertaining to the presence of a home health aide or home-care nurse at a patient's home, resulting in the fleecing of public and private insurance companies for billions of dollars. Such activities also endanger the lives of patients who rely upon home health care to survive. To thwart efforts to falsify visitation records, a number of states—Illinois, Florida, New York, Ohio, South Carolina, Tennessee, Texas and Washington—have set their sights on EVV systems to authenticate when and where services are provided to Medicaid patients. If such mandates are successful at tamping down fraud, many industry watchers speculate that the federal government will do the same for Medicare home-health providers, a step that typically results in similar requirements by private payers. Some states simply require a system that meets specific technical and functional standards, while others (Florida, South Carolina, Tennessee and Texas) mandate use of specific EVV equipment. The challenge with the latter approach is that not all systems are equally secure. Further, mandating EVV equipment can create issues by forcing agencies to implement systems that may not integrate with their agency management systems. This can impact their ability to electronically collect visit information and may also create data silos which can force duplication, increase costs and complexity, and impact data integrity.
Compliance Maneuvers
The most popular form of compliance has been implementation of telephony-based EVV, which entails the home care provider using the patient's landline to call a designated number to start the encounter of care. A return call to the same number marks the end of the encounter. While this was an effective method just five years ago, consumers are rapidly dropping landlines in favor of cell phones and voice-over IP lines. In fact, according to a recent Wall Street Journal report, nearly 40 percent of U.S. homes do not have a landline. As a result, providers must find other solutions. A second option is location-based technology. GPS-enabled EVV solutions, for example, utilize GPS embedded in cellular phones to calculate and display the homecare provider's location and time. It is fairly tamper-proof although there are certain situations in which GPS-enabled EVV falls short, such as when a patient lives in a large apartment complex or multi-family residence. In these instances, GPS solutions cannot prove that the caregiver was physically present inside the patient's room or apartment and not sitting outside the building or a nearby coffee shop. GPS signals are often lost within a building. To close these authentication gaps, home health agencies can now take advantage of advances in proximity technologies such as Near Field Communication (NFC) or Bluetooth Smart (BLE) to deploy highly secure EVV systems that are both easy to use and impossible to manipulate or defraud. They work with any BLE- or NFC-enabled smartphone, the latter of which will make up 53 percent of the overall U.S. mobile phone market by 2015, to provide true proof of presence without requiring users to modify their device or download apps. Proof of presence is the concept of knowing that a person or device is performing a unique interaction with an object and not able to replay or replicate that interaction without the object physically present. If, for example, an NFC tag is secured to a physical location, it can prove the presence of the person at the location via the verification of a unique interaction. In the case of home health care, tamper-proof NFC tags are attached to or embedded into an object inside the patient's home in such a way that they cannot surreptitiously be removed or altered. When the caregiver arrives, they simply "tap" the object with their NFC-enabled mobile device to communicate secure information to a cloud-based authentication platform. Tag data has security and privacy attributes that change on every tap, thereby providing an indisputable and auditable EVV record for home health agencies to use for billing and reimbursement.
The Right Option
While there is no such thing as a one-size-fits-all EVV solution, there are several features that are non-negotiable. First, with billions of dollars at stake for both providers (claims) and payers (fraud), it is important that the EVV system selected integrate seamlessly into clinical and administrative management software. This allows data collected at the point-of-care to be transmitted back to the agency in real-time for faster, more accurate claims processing and advanced analytics. Also critical is the ability to authenticate both identity and location with robust auditing capabilities. The functionality that delivers high levels of trust and security without impeding caregiver workflows is important as well. Beyond that, flexibility is key. Understanding how each type of EVV works, whether through voice biometrics, tags or caller ID, is critical to selecting a system that will meet the unique needs of both provider and payer. The right EVV system, one featuring NFC tags that bring the concept of proof of presence to life by facilitating foolproof EVV in home-health care, has the potential to save billions in fraudulent claims while ensuring the health and welfare of every patient in need of in-home care.