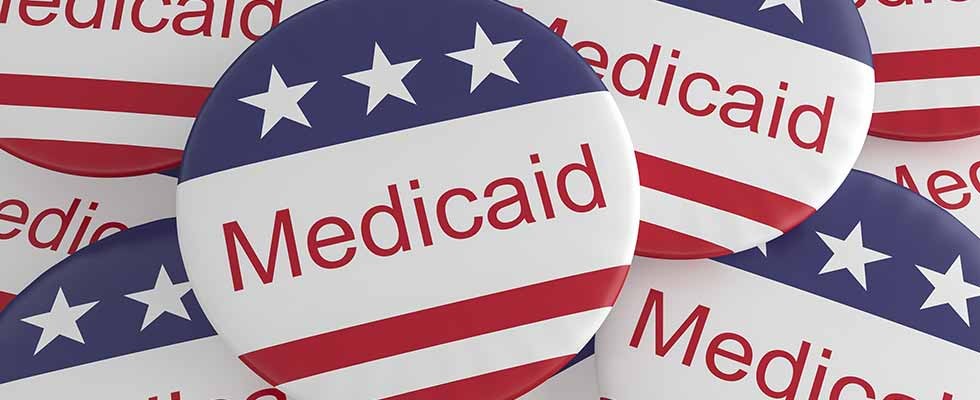 An update on Medicaid priorities from AAHomecare
AAHomecare's work in payer relations continues to evolve to meet the challenge of protecting home medical equipment (HME) providers and patient interests in dealing with state Medicaid authorities, managed care organizations (MCOs) and insurers. In the five years since AAHomecare made a commitment to developing a dedicated payer relations practice for the association, we've had significant successes in protecting reimbursement rates and maintaining patient access to quality products and a choice of suppliers.
AAHomecare has worked with dozens of states to analyze their Medicaid spending to help prevent reflexive rate cutting to comply with requirements from the 2016 Cures Act. We have also helped pass legislation establishing rate floors and patient access in several states. In 2020, we encouraged MCOs and other payers to adopt flexibilities on the authorization, delivery and use of home-based oxygen to treat patients with acute respiratory conditions to meet the demands of the COVID-19 pandemic.
Now, as the pandemic begins to fade and the HME community prepares to face the challenges of the next five years, we'd like to reflect on what we learned about the importance of building strong relationships and how that knowledge can inform efforts as an industry moving ahead.
Building (& Rebuilding) Relationships Is Essential
In the course of advocating for major rate stability legislation in Kentucky in 2019, AAHomecare and the Kentucky Medical Equipment Suppliers Association (KMESA) reinforced outreach to state legislators with a significant effort to get the state's Department of Medicaid Services (DMS) to drop its opposition to HB 224. Following a series of dialogues with stakeholders, DMS Commissioner Carol Steckel cited the "productive discussions" as helping officials recognize the issues facing providers and "understanding the extent that the 21st Century Cures Act has acted as a serious stressor to your businesses." As a result, DMS provided input and support for amended legislation that passed unanimously in both chambers of the Kentucky legislature.
After new leadership took over DMS later in 2019, we needed to re-engage the agency to ensure HB 224 was implemented properly and to correct miscommunication to MCOs about some of the legislation's provisions. With the support of HB 224 champion Rep. Kim Moser, we educated the new commissioner and staff to help get the guidance revised quickly.
In 2020, that second round of relationship-building bore fruit when the agency quickly adopted 15 of our 19 recommendations to adjust policies and relax requirements to allow HME providers to meet the challenge of treating patients during the COVID-19 pandemic. It also helped us convince the new DMS leadership to keep rates stable when they revisited compliance with Cures Act mandates guiding the state's overall Medicaid spend.
The lessons here are clear: successful legislation requires proper implementation, and building strong relationships with regulators is key to success. To that end, we continue to keep in regular contact with regulators in North Carolina and Virginia to make sure that rate stability bills passed in those states in 2020 are implemented without any complications. Those wins are the result of extensive efforts by AAHomecare members and leaders from the Atlantic Coast Medical Equipment Suppliers Association (ACMESA) in those states and we will make sure they protect HME interests right from the start when both measures take effect July 1.
The HME community also needs to make sure we have the right tools, messages and mindset to engage state regulators and MCO decisionmakers so we can be better equipped to influence how legislation is interpreted and implemented going forward.
Developing the Tools & Approach to Build Stronger Relationships
A smart game plan for this education and relationship-building with Medicaid staff is imperative for ongoing success at the state level. It's also critically important due to the relatively rapid turnover at the top of these agencies as exemplified in our engagement in Kentucky; the average tenure for Medicaid directors is just 18 months. In a similar vein, we also routinely see turnover for top executives at MCOs.
While HME stakeholders should engage these executives on a regular basis, these individuals have major demands on their time and attention. We've gained a strong appreciation for the necessity of strong preparation, well-focused objectives for meetings, and concise arguments with supporting data.
AAHomecare's Payer Relations Council is playing a leading role in developing materials and messaging to help HME leaders build these relationships and work effectively across a diverse spectrum of legislators, regulators and private payer executives. While the pandemic has taken away the ability to meet in person, the council and its various working groups have continued to update our state legislative toolkit, sharing best practices for working with payers and policymakers and refining how we can better communicate the value of HME to these audiences.
The Work Is Never Done, but It Can Get Easier
State governments are always going to scrutinize Medicaid spending as part of their efforts to tighten budgets. More states are using MCO models to help contain costs and streamline state administrative burdens. Top Medicaid staff and key personnel at MCOs will constantly be in flux. Federal Medicaid policy and provisions from the Cures Act will continue to provide an impetus for states to look at ways to contain their overall spend.
The work is never really done in this environment, but it can get easier as we build on our past experiences. We've seen leaders at our state and regional association partners become more confident and effective in working with payers over the last several years. The HME community is working more collaboratively and adopting a unified approach to dealing with issues that have cropped up in multiple states. Our industry is becoming better at sharing intelligence and best practices.
AAHomecare will continue to work directly with state and private payers to advance provider and patient interests, but we're also committed to making sure HME leaders are equipped to educate and engage these payers on a regular basis.
The dues support and personal involvement of AAHomecare members in these efforts allow us to protect HME interests in dealing with payers at every level. If you're not part of AAHomecare, we hope you'll consider becoming a member and helping advance this critical work even further. Learn more at aahomecare.org.