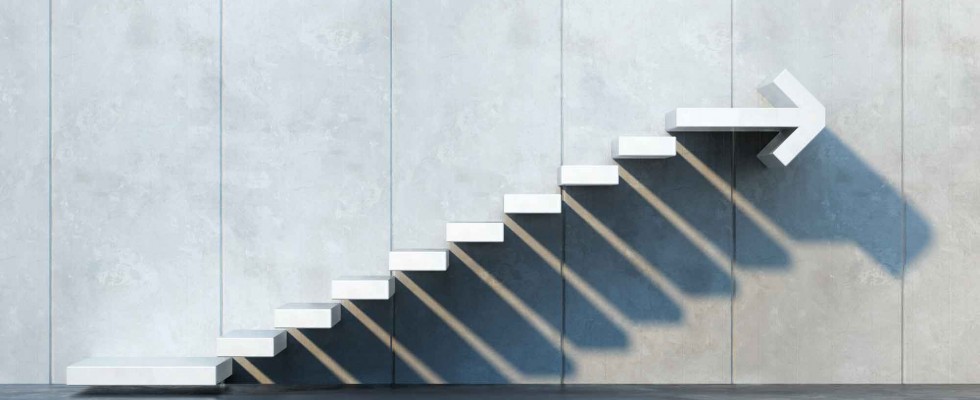 A win for both patients & providers
Thursday, September 12th, 2019
Home health and skilled nursing providers are both in the midst of great transformation. In January 2020, the changes associated with the new Patient-Driven Groupings Model (PDGM) are expected to have a significant impact on all aspects of home health agencies. All personnel need education on the upcoming changes—from intake coordinators to case managers to revenue cycle managers and beyond. For organizations with both home health and skilled nursing facilities (SNFs), the preparation is compounded as SNFs are also preparing for Patient-Driven Payment Model (PDPM) changes that go into effect in Oct. 1, 2019.
Although the two payment models don't exactly intersect, they have similarities. Onboarding new patients quickly with the most accurate clinical information, especially proper diagnosis codes, is critical to both lines of business. For home health, the shift to two 30-day payment periods will create increased urgency. Agencies will need a comprehensive understanding of the patient's characteristics within 48 hours so they can order the right disciplines and determine an appropriate visit pattern for the episode. Getting the first request for anticipated payment (RAP) out the door as fast as possible will be critical for keeping positive cashflow in this new model. 
A cross-continuum, enterprise EHR platform can streamline the exchange of a patient's chart. By seamlessly transitioning critical pieces of patient information from the skilled nursing facility chart into the home health chart, the agency can get a boost in receiving admission data, including the source and timing, diagnoses and patient medications. Both speed and accuracy are a result of this data exchange. Armed with the right information at the right time, agencies can optimize patient care across the continuum. 
Getting in Alignment
Not surprisingly, many successful cross-continuum organizations have an overarching compliance officer (or compliance committee) who understands the ramifications of both PDPM and PDGM. These organizations put together teams that meet cross-functionally to review similar workflows such as pre-admission, ICD-10 coding, interdisciplinary documentation and Q/A review. They also examine the use of therapy based on the patient's characteristics.
Menorah Park in Ohio is one such cross-continuum provider preparing for both PDPM and PDGM simultaneously. It is the largest skilled nursing facility in Ohio, and its campus includes two facilities that provide "post-acute living to the max," said Janet Craven, director of post-acute compliance for Menorah Park. 
Some of the ways Craven is helping the two organizations prepare include:
Creating appropriate preparation timelines for each team 
Educating the internal coding team on ICD-10 changes
Restructuring how residents are on-boarded
"When it comes to alignment, the formation of an outcomes-based management group will enable a more holistic approach between business units that haven't been cohesive in the past," said Craven. She and her team are identifying residents that meet complex clinical criteria in order to provide additional information to support the discharge of these residents to home care.
According to Craven, their EHR "has been instrumental in bringing us as far as we are, both through education and tools within the system."
"A year ago, we were still on paper," she said. "The system ensures we complete what we need to complete. As a result, our data collection is more standardized, and we feel confident we will get reimbursed the proper amount for the patient."
Software platforms across the continuum are also becoming more closely aligned. Genice Hornberger, a senior product advisor at EHR vendor PointClickCare highlights the following transformations that are happening across all sectors of long-term post-acute care: 
The industry is changing from volume to value
Organizations are transforming from compliance to quality
Clinical departments are moving from managing care to managing outcomes
EHR vendors are moving past data capture to process-based clinical support and insights
The PointClickCare product teams from both the SNF and homecare sides participate in each other's PDPM/PDGM design thinking workshops, monthly workgroups, and even copresent at conferences.
"The more we work together, the more areas of overlap we see. This provides us with the opportunity to leverage shared technology, processes and ideas," said Hornberger. 
Payment Changes
Across both industries, there is a heightened concern related to training staff to identify unacceptable codes before the start of the payment models. If a home health agency attempts to bill without a proper code, the grouper program cannot assign a PDGM clinical category, and the claim will be returned to the provider. If the patient does not have a primary diagnosis that falls into one of the 12 clinical groupings, the agency will not be paid for the episode. If a home health agency is able to correct the issue by selecting and supporting a more specific code, the process of identifying, correcting and resubmitting will result in a payment delay, thereby affecting the agency's cash flow. 
Similarly, under PDPM, if a return to provider ICD-10 diagnosis code is used as the primary reason for the skilled stay on the MDS 3.0, it would be rejected.
"This is one area where a well-designed EHR system can help," said Hornberger. "The PointClickCare SNF and Home Care systems flag unacceptable diagnoses codes within OASIS/MDS and the claim so they can be addressed prior to ever leaving the system."
As January nears, the following proposed regulatory changes present a major cashflow concern for home health agencies:
8.01% behavioral adjustment 
20% RAP prepayment 
Two 30-day payment periods
Many home health agencies are already working hard to clean up their accounts receivable, and some may seek to secure a line of credit. However, those who are part of a cross-continuum organization may be able to breathe a little easier. Financial support from other lines of business (SNFs along with senior living and assisted living, for example) can help carry them over the initial months of PDGM.
Hornberger points out that PDPM does not come with a behavioral adjustment for skilled nursing facilities like the one being imposed on home health agencies as part of PDGM. However, it does have therapy adjustment factors that result in reimbursement for the physical therapy and occupational therapy case mix groups dropping by 2% every seven days starting on day 21. The longer the resident remains in the facility, the less reimbursement they will receive. Facilities will need to make sure they capture all clinical conditions and services accurately on the five-day assessment; otherwise they are potentially leaving money on the table.
A commitment to understanding the nuances of these changes and creating a holistic approach towards value-based care will go a long way toward ensuring your organization's long-term success under PDPM and PDGM. When clinicians, patients, and support staff align, the industry wins.