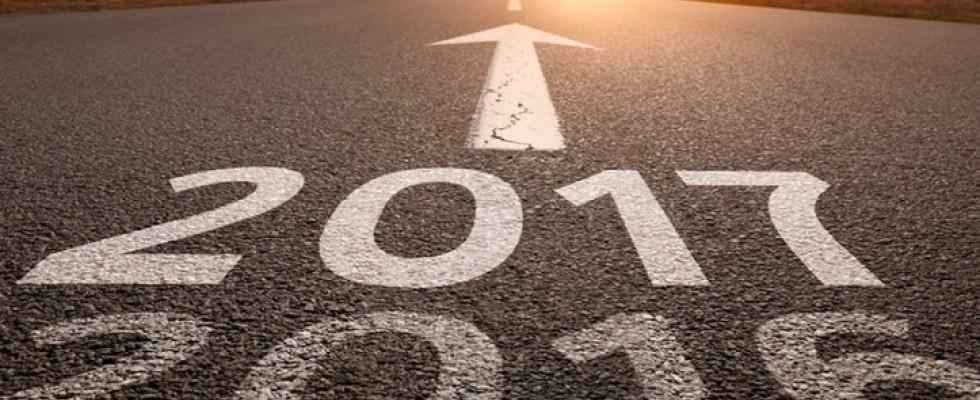 An analysis of what is ahead for the industry
Wednesday, March 1st, 2017
Overall, 2016 was a good year for the homecare marketplace with a healthy number of transactions. Though uncertainty still remains, positive change has the possibility of coming about. I expect 2017 to be even more dynamic than 2016. Here is what to expect for and from the homecare marketplace in 2017.
Continued Vertical Integration by Manufacturers
Manufacturers have been forced to grow sales through a decreasing supply of vendors. To ensure that they will not be left without a chair when the music stops, they have been and will continue to be acquiring vendors both large and small. Specifically, we will see similar large blockbuster deals as we did in 2016, i.e. Coloplast's willingness to pay $160 million (4.2 times revenue) for Comfort Medical.
Further Consolidation of Specialties
Whether consolidation within payer networks or product offerings, I expect further consolidation to create more niche companies. In times of uncertainty and change, companies shed risk and focus on their core competencies. We have seen this trend over the past several years, i.e. just this past month BlueDot Medical sold their complex rehab technology division to focus on growing their core market of clinical respiratory.
A Potential Favorable Shift in HHS
I believe that Tom Price, nominee for Secretary of Health and Human Services, is a good choice for the homecare industry and will correct some of the wrongs of the past decade. Additionally, there is a renewed sense that Congress is actually hearing the message that homecare is cheaper (than Medicare part A) and produces better outcomes for patients. The changes I expect to come will lead to:
Improved margins for providers. The eventual rollback of the medical device tax, the postponement of rural competitive bidding, as well as other factors, all signal a shift. While I do not believe that this will be a significant change in 2017, it will most definitely be a change in the right direction.
An uptick in franchising offerings. As the uncertainty decreases, business models have more time to prove concept. As a result of this normalization and proof of concept, entrepreneurs with superior business processes will expand. Franchising is an inexpensive and practical means of growth for the franchisor. The franchisee also benefits by entering the market in one of the most risk adverse ways possible. It also introduces a new breed of entrepreneurs into our market.
What Will TrumpCare Bring?
At this point, only one thing is certain about TrumpCare: It's going to happen. But what will it look like? Nobody knows, probably not even Trump himself. Nevertheless, it's possible to look ahead via Trump's appointments and statements that he and his appointees have made in the past. Based on this, here is what to expect from Trump's policies:
Block grants for Medicaid. In the time leading up to his inauguration, President Trump proposed significant tax cuts, which will add to the pressure to reduce health care expenses. The brunt of this effort will most likely to fall upon Medicaid, probably in the form of block grants to states rather than direct federal funding. This will directly upend the Affordable Care Act's expansion of Medicaid.
More mergers and acquisitions. Obamacare drove a wave of merger and acquisition activity as health care firms were forced to adapt to rapidly changing circumstances. TrumpCare is likely to create even more change, especially in parts of the health care market that are currently fragmented.
Less government regulation. Trump and the Republican Party have identified over-regulation as a major source of unnecessary health care costs. As such, TrumpCare will likely include a reduction in regulation and reporting requirements, especially those promulgated during the Obama administration.
More emphasis on measurement. Health insurers have long wanted to control costs by paying for results rather than activities, or what is know as, "value-based reimbursement." TrumpCare will likely require health care providers to submit additional paperwork to prove demonstrated outcomes before being paid.
More public/private partnerships. Some public/private demonstration programs, such as the Independence At Home (IAH) in-home elder primary care project, have yielded good results for shared risk and profitability. It is reasonable to assume that TrumpCare will embrace and expand such efforts.
More spending on information technology. Increased emphasis on cost control and outcomes will drive providers to use more technology and automation. Much of this will take the form of shifting clerical work (making appointments, handling insurance claims) onto patients.
2017 will not be like the past few years of holding on tight and hoping to survive. TrumpCare will drive significant change.
Once this change begins happening, it will happen very quickly. You will want to stay on top of the news for opportunities to pursue. Remember to be flexible and focus on building sustainable value.
Regardless of what happens, the health care companies that focus on the basics will perform better than those that neglect them.