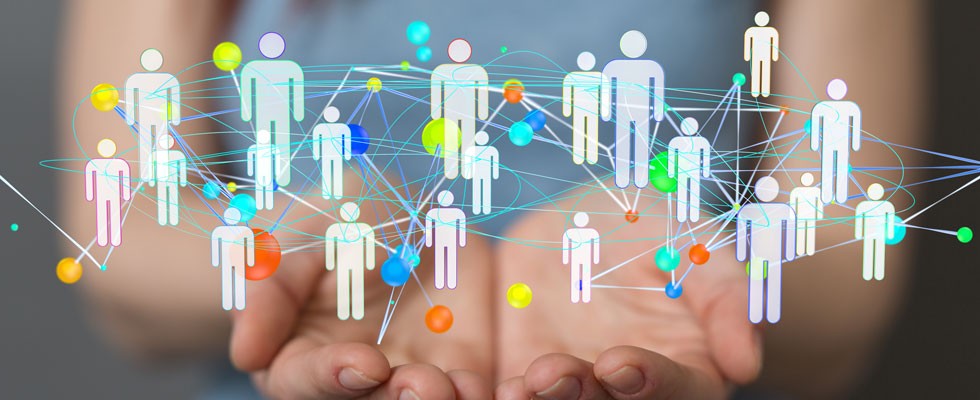 Seeing & treating the whole patient
To truly help our communities, we need to understand not only patients' clinical needs, but also any nonclinical needs or issues that impact their overall health. That can be especially important when dealing with respiratory diseases. Studies indicate that approximately two-thirds of patients with chronic obstructive pulmonary disease (COPD) with comorbid depression have moderate to severe depression, and about a quarter of COPD patients may have unrecognized subclinical depression.  
One way to meet those needs is to establish a respiratory network that includes a mental health provider who is part of case conferencing and monthly network process meetings. This adds value by providing a holistic approach to care and improving outcomes. 
A Real-World Example
After completing a community needs analysis amidst the changing health care landscape, my employer, Gerould's Professional Pharmacy, Inc., stepped outside of the traditional pharmacy and home medical equipment (HME) box and introduced a population health division in 2015.  
Gerould's is a third-generation family-owned pharmacy, HME and home clinical services provider that has been caring for the local community for over 98 years. The company—which has five locations in Elmira, Corning and Horseheads, New York, and reaches clientele in a 15-county region in New York and Pennsylvania—believes in growing beyond the traditional services and finding innovative ways to serve the people in our communities. 
Our population health division, called "Community Cares Health Solutions," places an emphasis on improving community health and originally included chronic respiratory services (in-home patient services and pulmonary rehab), community outreach and navigation services, and care transition services. The program has since expanded and now also includes remote patient monitoring, telehealth services and a customized patient engagement application. 
Adding the program kickstarted a company culture change in terms of how patients and customers are served. Patient services are now holistic and focus on the patients' overall needs instead of being "prescription focused." Plus, the information we have gathered has helped us connect patients to needed community services outside of our scope of practice for better overall outcomes. 
It is quite a turnaround for Gerould's, which was founded in 1921. The owner had dropped respiratory care and was considering exiting the HME industry before I came on board just as health care reform was picking up steam. We put a HME plan together and laid out what health care reform could mean with us at the table. The result has been a focus on value-based care. 
Starting at Intake
Gerould's intake process now includes a health and wellness screening that assesses health inequities, mental health and substance abuse, along with a home accessibility and fall risk assessment.
Any identified issues are discussed with patients and referred to providers and community agencies that can help address the identified needs. Gerould's works to identify services in the community that would benefit patients. 
The most recent success of the chronic disease management program is the development of a respiratory network collaboration. The partnership, led by Gerould's clinical respiratory team, includes mental health specialists, social needs specialists, and hospice and palliative care specialists. The network partners case conference with enrolled patients to help them manage their overall health and wellness needs through assessment, education, engagement and improving self-management skills.  
The launch of the chronic respiratory program grew out of a pilot program that reduced readmission rates from 24% to 9% over a 12-month period for 50 patients who were identified as "high utilizers." The success of that pilot program led to grant funding from the state to expand and to develop a population health division as well as to create a network of partners to ensure patients have access to the resources they need to successfully transition back home. 
Gerould's offers the following services as part of our health program: 
Respiratory assessment
Pulmonary rehab
Respiratory care education, including medication management, breathing techniques, airway clearance, the use of medical devices, nutrition and more 
Respiratory monitoring and follow up
Home accessibility and safety assessment 
Now With Telehealth
Gerould's began its own telehealth project last year, providing health care support to patients enrolled in the chronic respiratory program through a customized patient app.
Telehealth visits and vitals are also captured through the app, which is accessible via a personal computer, tablet or smartphone. Clinicians can remotely monitor vitals such as blood pressure, weight, oximetry and spirometry, and they can also use video to assess, educate and counsel patients as may be necessary. 
The app helps patients stay engaged and involved in their own health management and has resulted in a reduction of acute care services, improved health outcomes and improved patient satisfaction. Typically, the respiratory therapist will make an initial home visit with the patient, help them install the app and do an overall clinical, social and home assessment. Moving forward, the patient will complete daily check-ins using word clouds to help describe how they are feeling. Different levels of self-assessment are color coded, alerting the respiratory therapist when it might be time to reach out to the patient. 
The patient can also message the clinical team at any time, day or night. Some patients are so connected with their therapists, they send messages just to say hello. The app now has added tracks and is being used for patients with obstructive sleep apnea and other chronic conditions. With the current pandemic, telehealth is the new normal for the respiratory care team and for patients. 
Overall, the goal of the population health division at Gerould's is to establish a model that is recognized as value-based and cost-effective—and that payers will pay for.
The HME industry is the perfect fit for these kinds of population health services. We are already in the home and we already have the relationships with patients. The equipment is essential for these patients but it's the services that really pull in value.