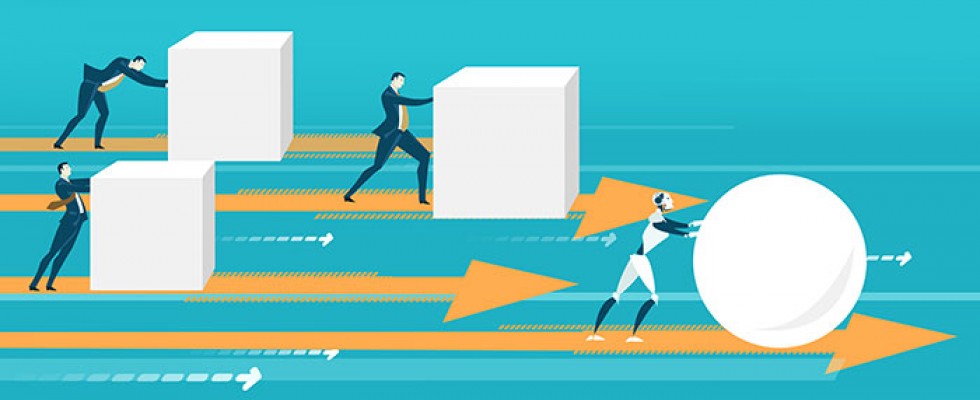 A checklist for planning & implementing new solutions
Thursday, August 15, 2019
Shopping for new software can be exciting, but choosing the right solution is only half of the equation. Just as important is managing change and making sure your organization is able to realize the full potential of the technology it has decided to implement. Here's a step-by-step plan for home medical equipment (HME) providers, home infusion pharmacies and other homecare businesses looking to implement a technology change.
Planning for Change
The first key step of any technology project is to assess needs and set goals. Take an audit of your organization as it stands today and identify what isn't working and why. Determine whether the shortcomings you identified are due to a poor or undefined process, lack of talent, insufficient resource allocation, obsolete technology or something else. From there, chart your path forward by setting goals for what your new technology should address and achieve.
Once you have a sense of your needs and how technology can address them, build a core implementation team that includes representation from all affected departments and appoint a leader. Set clear roles for each member and determine how you will free up time for the team to dedicate to the project. Keep in mind that a key member of this team should also be your technology vendor's point of contact. Depending on the complexity of the project, your vendor may assign someone to act as an adviser to your team.
Once your core team is in place, figure out how you'll involve other employees. Employees with a connection to the project will be more open to change, will feel more secure in their roles and can help identify what will work and what won't. Involving employees at the beginning of a project will go far in gaining early acceptance for change.
As you engage your employees, remember that implementing a new technology will require commitment, engagement and effort that goes far beyond the normal work week. Consider incentives that will entice employees to contribute and reward those who do.
Once your team is on board and you have a general framework in place, it's time to write the rules. Do some research to identify reasonable returns on investment to avoid unreasonable expectations; figure out how you will measure success and which key performance indicators you will use; have planned targets, but realize that you can expect some deviation. You can share this responsibility with your technology vendor, who will be able to help you create realistic expectations and share best practices on what has worked for other clients.
Put this plan into writing. Take the time to think about how much work needs to be done and how to organize it. Once it's written down, go through it again and fine-tune your plan—and, if necessary, your organization's expectations—to ensure it is realistic and includes a buffer for the unexpected. Many organizations find it helpful to use checklists to support the more complex tasks in the plan.
At this point, you're nearly ready to begin implementation, but don't just flip the switch and hope for the best. Plan for a pilot with a select segment of your operation, perhaps a low-performing area. The emphasis at this step is on minimizing risk, establishing credibility and preparing for the remainder of the rollout.
The final step before you implement change is to plan your communications. Think ahead about who needs to know what's happening and when, and figure out how you'll communicate it. Make sure you're including communications tasks in your project plan, as proper timing is critical.
---
A Checklist for Change
Before you begin:
❑ Audit current standing
❑ Assess needs
❑ Set goals
❑ Form an implementation team
—Designate a leader
—Include your tech vendor
—Set clear roles
❑ Engage other employees
❑ Consider incentives
❑ Research reasonable ROI
❑ Determine KPIs
❑ Set planned targets 
❑ Write down a plan
❑ Return to the plan for fine-tuning
❑ Plan a pilot project first
❑ Include communications planning
Once change is underway:
❑ Set implementation team meetings
❑ Communicate with all employees
❑ Determine & mitigate risk
❑ Train everyone (via many models)
❑ Practice using the technology
❑ Share the load
❑ Listen to your team
❑ Have a little fun 
---
Managing Change
Once the change is underway, set regular meetings with your implementation team to discuss how it's going. Start by talking about how to work together as a team to manage the change and, as time goes on, bring in charts and other visuals to demonstrate progress. It's important that these meetings encourage open and honest communication so you're covering both the good and the bad aspects of change.
Also be sure to communicate with employees who are not on the implementation team to keep them up to date on what's taking place and—once your plan is solid—when to expect each step.
Your project will evolve and there will likely be unanticipated adjustments, so make sure your plan is kept up to date. It's not enough to have a plan in place; you need to keep working on it and using it to track progress. Look for components that are at risk and determine how to mitigate the risk.
Before expecting employees to use the new technology, mandate company-wide training sessions. Rushing through or shortcutting training will compromise your entire investment, which is far greater than the cost of training. Train your employees well and offer different models, such as live training or self-study, to ensure all are able to participate.
Once training is complete, have your team members and staff practice using the technology. Give assignments and use repetition to reinforce training. Ask your team to work with the feature or system each day and ensure there are communication channels in place that allow you to keep a pulse on how it's going.
Share the load by spreading responsibilities among your team members so that your project is not overly dependent on one person. Strive to have each person focus on a small number of tasks at a time to avoid anyone feeling overwhelmed and ensure everyone has a manageable to-do list.
One of the most important keys—one that's necessary throughout the entire process—is to listen. Hear your team's concerns and revise procedures or otherwise address them to make sure your employees remain engaged and enthusiastic.
We all know that change is tough, so make sure to laugh throughout. Add some humor and small tokens to recognize the effort everyone has put forth to move your organization forward.
When it's all said and done, you've done more than just implement a new technology; you brought your employees together and took meaningful steps toward making your business more efficient so that you can focus on providing the best care possible to the patients you serve. Now congratulate yourself and your employees!