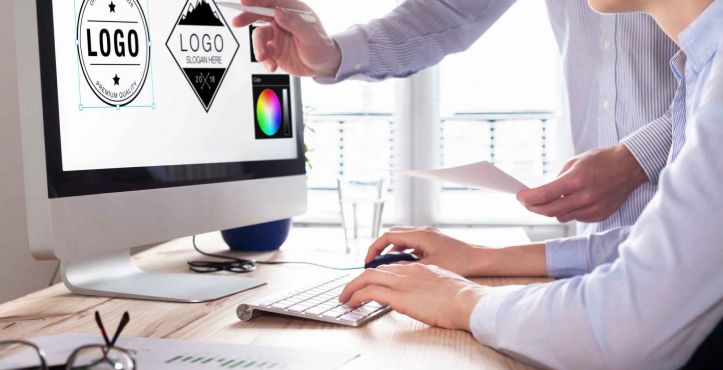 Ensure your website is working as hard as you
Even if most of your new clients come through referrals, your agency's website still matters. It's where prospective clients land after doing an online search to find your phone number, explore your services and evaluate your agency. It's also where people who have searched for homecare without a specific recommendation will learn about what makes your agency unique.
If you're looking to grow your homecare business, your website should work as hard as you do to convert prospects to clients. It should communicate why you're in the homecare business, what you do best and why families should trust you and choose your agency over your competitors.
A well-designed website can do all that and more, and you don't have to hire an expensive agency or freelancer to build it. Today, there are many great DIY website-building platforms that are affordable and offer a wide range of easy-to-use templates you can customize. Just search for "website builder" and you'll find a handful of options.
Here are the key guidelines for creating—or updating—your agency's website.
1. Keep the navigation simple.
The simpler your site, the better the user experience. Too many pages or layers can confuse someone who is just beginning the search for a caregiver. Your goal is to impart just enough of the right information to inspire a phone call.
Start with just four pages: a homepage, a "Services" page, an "About Us" page and a "Contact Us" page. Each page should include a header with your agency's phone number and links to other pages—and the header should be "sticky." This means that it stays in place at the top of the screen, no matter how far down the page you scroll.
2. Introduce yourself with confidence.
Your homepage is where you make your first impression. Make sure your unique selling proposition is front and center—it makes visitors stick around to learn more. If you have testimonials or reviews from happy clients, this is the best place to include them.
Building a new website can be a great opportunity to update your branding. Everything about your site should look fresh, from your logo design and imagery to your tagline and the language describing your services.
Avoid using stock photos; the same ones show up on many sites. Instead, feature warm, authentic photos of your caregivers, clients and staff—with their permission. If your budget doesn't cover a professional photographer, find a friend with a quality camera and photo editing software.
And speaking of language, remember to consider your agency's brand voice. Whether you choose to keep it conversational or prefer a more formal style, be sure it reflects your agency's personality and remains consistent throughout your site.
3. Tell them who you are.
Prospective clients are determining whether they can trust you with someone who is vulnerable and precious to them. Your "About Us" page is where you tell your story in depth, highlight your qualifications and experience and show your passion for caring.
Include how long you've been in business and mention your specific credentials and background. Explain what makes your agency unique, and if you have a compelling personal story of how you got into homecare—which most agency owners do—be sure to share it. Let future clients see that you understand what they're going through.
Photos of the agency owner and staff are also a good idea on this page. They put a human face on an industry that most new clients don't know much about. Finally, be sure to include your industry affiliations, membership organizations and any awards on this page.
4. Make calling easy.
Your "Contact Us" page should include your local address, email and phone number. Make sure everything is accurate, up to date and easy to read.
You may want to include a form where visitors can request a callback, but most potential clients—over 90%—will just pick up the phone and call. So keep your phone number in the header, and include it in your call to action on every page of your site.
5. Think mobile first.
These days, a potential client is likely to search for a care provider on their phone, so take a "mobile-first" approach when building your website. All the text on your site must be easy to see on smartphones and tablets. You never want visitors to have to pinch or zoom to read the information they need. Make sure all touch points, calls to action and links are easy to spot and to use. This includes making your phone number clickable throughout the site.
Fortunately, most website building platforms create a design that automatically adjusts for desktop and mobile. But once you select a design theme, you'll want to preview it in both modes.
6. Reconsider social media.
If you want to include links to your agency's social media accounts, the best place to put them is low on your "Contact Us" page. But the whole point of social media is to draw people to your site where you can convert them to clients. If they're already on your website, why send them to Facebook?
The best reason to include social media links is if you have an active blog on your website and you want readers to share posts with their own networks. But only tackle this if you have the time and resources to publish regularly and keep content fresh.
Build Trust on Every Page
Ultimately, every choice you make when building your new website should show prospective clients they can trust you to deliver the best possible care to their loved ones. And even if you decide to hire an outside web developer, the same principles apply when creating an effective homecare agency website in 2019.
---
A checklist for website development
❑ Navigation is simple.
❑ Site is optimized for mobile.
❑ Phone number is easy to find.
❑ Reflects your brand personality and values.
❑ Photography is original.
❑ Tells your story in a way that builds trust.
❑ Describes your scope of services.
❑ Highlights how you choose your caregivers and their expertise.
❑ Defines the areas you serve.
❑ All information is accurate and up to date.
❑ Includes client testimonials and/or ratings and reviews.