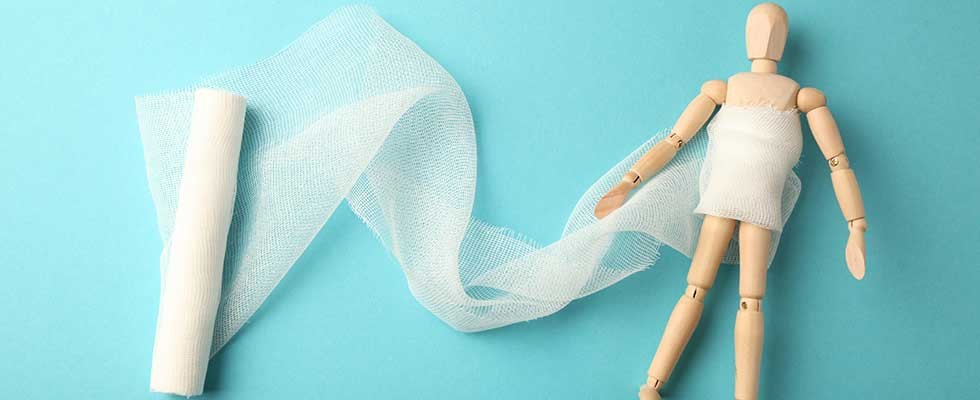 Education empowers clinicians & patients
More than a third of homecare patients require treatments for wounds, but it is often one of the most challenging areas of care, according to a 2018 study. Nearly a quarter of surveyed family caregivers indicated that wound care was difficult for them and close to half were afraid of making mistakes or causing harm to their loved one.   
The new Patient-Driven Groupings Model (PDGM) is now in full effect, and wound care is one of the 12 clinical groupings used to capture the most prevalent types of care home health agencies provide—and has the potential to be one of the highest areas for reimbursement. With mounting pressure to improve outcomes quickly while reducing costs, self-management can revolutionize the way patients and their families view health care by creating a holistic approach.
The Role of Clinician Empowerment
Florence Nightingale once said "If a nurse declines to do these kinds of things for her patient because it is not her business, I should say that nursing was not her calling."
Home health care providers are busy and see many patients without the flexibility to get to know them on an individual level. However, in order to deliver outcomes quickly and keep people healthy, providers have to understand patients and their backgrounds in order to guide them away from care plans that might focus on treating current symptoms rather than underlying issues.
As a homecare nurse, I had an unforgettable experience working with a patient who had a trans-metatarsal amputation that began as a diabetic ulcer. The patient spoke only Spanish, which presented a communication barrier between him and his care team, leaving him uninformed about his treatment plan and fearful of the costs associated with his prescriptions. The life-changing event required an intervention to minimize the occurrence of another ulceration and comprehensive education on how to manage his long-term care.
The patient could not understand why the wound care physician prescribed an ointment with a high insurance copay, and, because of the language barrier, his care team was not able to properly inform him or conduct effective follow-up to provide alternatives. When I became his homecare nurse, I called the physician—but was chastised for not following his orders. While I was frustrated that the proper time was not taken to help the patient understand his plan of care and alternative prescriptions, I calmly explained to the doctor that there are other products available that could achieve the same treatment goal without significantly affecting the patient's financial ability to live independently.
There are many more patients who live with chronic conditions and barriers to care. This interaction with the physician was a lesson that taught me that I needed to be better educated so I can advocate for the patients I care for. It is critical that we pass along effective strategies for managing these conditions to prevent further complications because in many cases, homecare nurses are the most reliable resource patients have available. A confident nurse has the capability to communicate with the provider, the patient and their family to help guide self management.
Training Enables Family Education
Clinicians need time to train to become better educators because our patients rely upon us to provide them with more than just basic care and treatment. Today, clinicians need time to give to those they are caring for and the patience to walk through the journey with their patients. Offering individuals
with chronic illnesses the opportunity to participate in their own care management is an empowering shift that can have a positive impact.
I have seen an increased interest in investing in clinical education so nurses have the proper tools to promote self-management. An example: Illinois-based Advocate Aurora Health is leveraging in-person training based on real-life patient scenarios. The custom program trains their clinicians to learn the proper way to identify and treat wounds while passing that knowledge on to their patients and their families. In this program, trainers do more than lecture; they collaborate and interact with clinicians to ensure the right processes become the new normal. This will empower homecare clinicians to positively influence their patients' and their families' ability to self-manage conditions between interactions with the care team.
Explain the "Why?" Behind the Care
To be successful in the era of PDGM, it is important to implement a holistic approach to care and to look at the patient as a whole. Get patients involved in explaining the why behind their care. Here are a few questions I have gotten my patients into the habit of asking:
Why does the wound need a specific treatment plan?
Why do the signs and symptoms of infection matter?
Why is it important to consider my diet and physical routine and how it will improve my quality of life?
Supporting patients in self management is an important part of improving health care. It has the potential to achieve quality outcomes with reduced cost because interventions are in place sooner to reduce further complications.