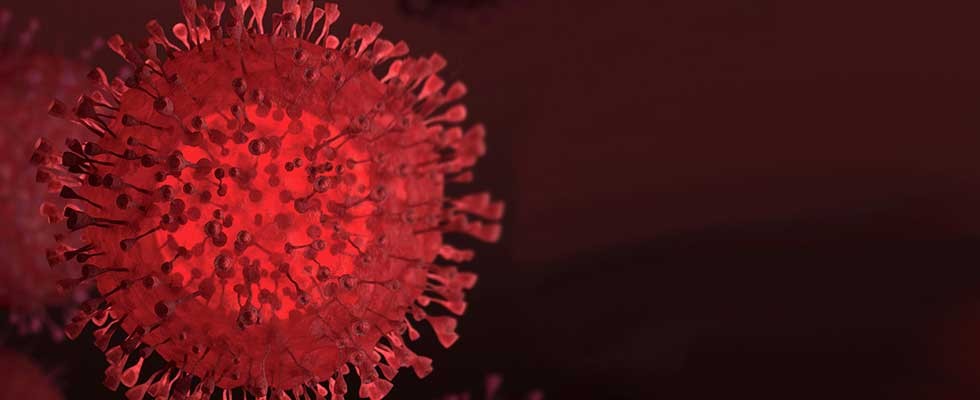 Care in the home becomes a national imperative
Editor's Note: The global coronavirus outbreak is a quickly evolving situation. This information was current at press time but may have changed before the magazine was printed and mailed. Please check for the most recent information anytime at
homecaremag.com/coronavirus.
As the world watched the coronavirus outbreak emerge in the United States, attention turned to health care's response to the virus. The spotlight landed on nursing homes first, thanks to a dramatic early episode in a Seattle-area skilled nursing facility; 57% of the patient population at the Life Care Center in Kirkland, Washington was sickened and 35 deaths were reported in connection with it.
Hospitals, too, braced for an onslaught of patients, cancelling elective surgeries and preparing in other ways. Homecare didn't quite get the same attention—although there was no question home health and home medical equipment (HME) companies would be on the front lines, especially given their close work with elderly patients, the most vulnerable population.
Regulatory & Legislative Responses
On March 14, President Trump declared a state of emergency, giving extra powers to Health Secretary Alex Azar. In response, the Centers for Medicare & Medicaid (CMS) issued a series of new rules and guidance related to the virus, including:
Temporarily suspending some Medicare screening requirements, letting providers work outside their enrollment states;
Granting states broader-than-usual waivers and flexibility;
Suspending non-emergency inspections;
Loosening restrictions on telehealth, expanding coverage of telehealth and not punishing HIPAA violations for telehealth usage of streaming or conferencing services;
Restricting visitors at nursing care facilities and ceasing group activities and dining there; and
Issuing guidance to Programs of All-Inclusive Care for the Elderly (PACE) Organizations for infection control and monitoring and the proper use of protective equipment.
CMS granted Florida—the first state to apply out of what it expects to be many—a Section 1135 request so it can waive some requirements of Medicare, Medicaid and the Children's Health Insurance Program. It can now enroll new providers more easily, waive prior authorization requirements and allow care to be provided in alternate settings.
Congress, meanwhile, passed a coronavirus relief package—which the president signed—that included several provisions that could impact small business owners in homecare and other industries, including providing many workers with up to two weeks of paid sick leave if they are being tested or treated for coronavirus or if they have been told by a doctor to stay home. Those payments are capped at $511/day, about the daily wage of someone earning $133,000/year. Workers with family members affected by coronavirus or with children out of school will receive up to two-thirds of their pay, up to $200 a day.
The Senate was working on another stimulus package that may include support for small businesses, among other measures.
Homecare Steps Up
In a video message, National Association of Homecare and Hospice (NAHC) President William Dombi said that home health and hospice agencies were prepared to handle an upsurge in patients due to governmental and medical recommendations that elderly or immunocompromised people and those suspected of exposure isolate themselves.
"The homecare community is stepping up to meet the challenges presented by this virus," Dombi said. "To meet these emergency needs, it is essential that several steps be taken to ensure timely access to care," including making safety equipment available for home health workers, testing high-risk individuals early, ensuring clear communication across all of health care, and loosening benefit requirements for Medicare, Medicaid, the Veterans Administration and private and managed care plans.
NAHC also asked members to call Congress on March 24, the agency's annual advocacy day, to call their attention to home health's role in fighting the epidemic.
"Care in the home has long been both popular and affordable, but now it also serves as an effective way to limit transmission of the coronavirus and ease the coming burden on our hospitals," read a NAHC message to members. "Encouraging care in the home has always been in our country's best interest, but now it is a national imperative."
But there may be speed bumps. Synzi CEO Lee Horner, for example, told HomeCare that he was hearing reports of some patients unwilling to allow caregivers into their residences or nurses refusing to do home visits for fear of infection.
"We are hearing that our agency customers are seeing an increase in denial of service," he said. "Patients are increasingly hesitant to let nurses into their homes for in-person visits. And nurses are opting to conduct more virtual visits instead of in-person visits at this time."
HME in Demand
AAHomecare President Tom Ryan said that the home medical equipment (HME) community would step up to respond to the crisis, despite challenges to provider safety and business operations.
"Providing effective and compassionate care is a hallmark of HME, under both sunny skies and in times of emergency," Ryan said in a message to members. "This outbreak poses an extraordinary challenge for the HME community and this entire nation, and I am confident that our contributions will play a major role in limiting its impacts and protecting the health and well-being of millions of people."
AAHomecare released policy recommendations to CMS on March 18, modifying a request made the previous week, focusing on providing safer working conditions for HME and durable medical equipment (DME) professionals and broadening coverage. They included allowing patients diagnosed with COVID-19 to access respiratory equipment and supplies, delaying implementation of the Competitive Bidding Program for a year and offering a range of waivers for usual requirements to streamline daily operations.
In a letter to CMS Administrator Seema Verma, Ryan said that HME providers are expecting an increased need for treatment at home if hospitals are strained by the virus, especially respiratory treatment and treatment of seniors and people with disabilities—two populations vulnerable to the virus.
"Our members are in patients' homes every day and are uniquely qualified to be able to assist during the COVID-19 pandemic," Ryan wrote in a letter to Verma. "DME providers serve millions of Medicare beneficiaries in their homes; and we expect that number to grow significantly with the spread of the COVID-19 virus."
Ventilators
On March 18, President Trump invoked the Defense Production Act, which gives the White House the power to boost the production of critical medical supplies. First on the list: ventilators.
After reports of ventilator shortages in Italy, there has been fear of the same happening in the United States. US hospitals have about 160,000 machines, according to a count by Johns Hopkins, and there are about 12,000 in federal reserves. Politico reported that General Motors executives were considering using its closed auto production facilities to make ventilators and other medical equipment.
Chris Kiple, CEO of Ventec Life Systems in Bothell, Washington, told National Public Radio that his company was working toward increasing production fivefold in the next 90 days, which would take the company's output from hundreds of ventilators per month to thousands. He said the industry was prepared to expand even further if necessary, and a Ventec news release said the company was working with suppliers to ensure it could get needed parts without interruption.
ResMed said in a letter to customers that it had taken steps to increase its production and delivery of ventilators and other devices and was working with government officials here and abroad to help ways to keep supplies up.
"At present we are working hard to meet the demand for ventilators, globally and within certain high-risk markets," read the letter signed by William Shoop, vice president of sales for North America.  "Our primary focus is to maximize the availability of these devices for the patients that need them most to help treat COVID-19 or other respiratory insufficiencies, while also ensuring the safety of our own employees and the wider community we serve."
However, it warned of the possibility of some shipping delays, especially as more countries were hit by the virus, and said it may phase shipments if backorders occur.
Medtronic announced plans to more than double its capacity to make ventilators, saying it had doubled the number of shifts working on two of its vents designed for high-acuity settings and planned to double the number of ventilator-related employees at its facility in Galway, Ireland and move to 24/7 operations.
"Medtronic recognizes the demand for ventilators in this environment has far outstripped supply," Bob White, executive vice president and president of the Minimally Invasive Therapies Group at Medtronic, said in a news release. "No single company will be able to fill the current demands of global health care systems."
Producing ventilators isn't enough, however; there have to be staff trained to use them.
Thomas Kallstrom, CEO and Executive Director of the American Association for Respiratory Care, told HomeCare that it was prepping respiratory therapists (RTs) to use the national stockpile and to go into action.
"We want to be ready for any potential increase in demand," he said. 'We want to be sure there are enough ventilators as well as other components that these patients may require, such as ventilator tubing, which connects the patient to the ventilator. Beyond that, there are additional resources like oxygen."
In general, he said, the greatest concern is for elderly patients with chronic respiratory issues like COPD and said RTs and visiting nurses may end up becoming first-line diagnosticians for these patients.
Find additional coverage on the coronavirus outbreak here.