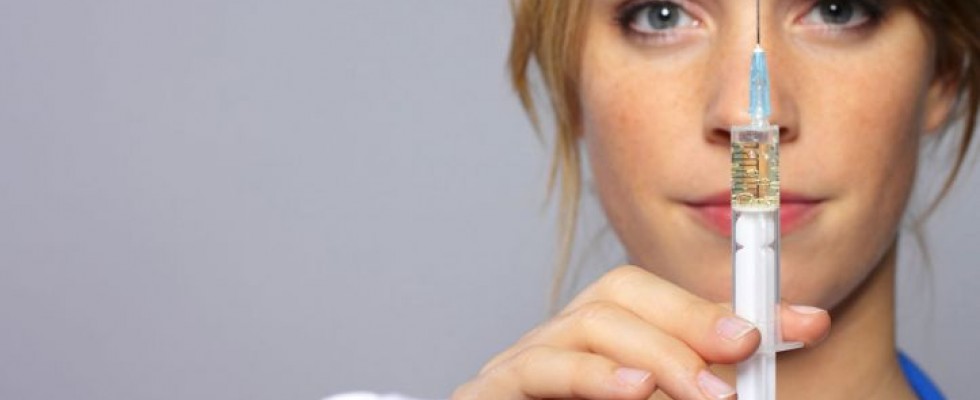 As baby boomers retire, new graduates are left to lead the charge in home-based care
Concerns about the health care workforce come in every shape and size. It is hard to name a health care profession without notable vacancies. Physicians, nurses, pharmacists, therapists, radiology and operating room technicians, and a wide range of support personnel, from coders to homemakers, are in constant demand. Current projections from The Bureau of Labor Statistics (BLS) identify 11 health-care-related jobs on a list of the top 20 fastest-growing occupations. The data is consistent and indicates that the job market is driven largely by aging demographics. Workforce needs in home-based care demonstrate a clear relationship between an aging population with a desire to stay in their homes and the demand for well-prepared professionals to support this.
Home-based aides are projected to see a 47 percent growth in demand over the next 10 years, making this the third fastest-growing occupation. This data has remained consistent for several years. The stability of the data is aligned with the experience of home-based care agencies and makes the need for solutions obvious.
A less obvious workforce challenge for home-based care agencies is the registered nurse (RN) workforce. Anecdotally, agency leaders report increasing difficulty maintaining an adequate RN staff. In industry conversations, concerns about the RN workforce are growing increasingly dire and include worry over the potential limiting of patient access as a result of nurse vacancies. These conversations are made more difficult by confusing and seemingly contradictory data about the RN workforce.
A Hard Look at the Data
Data regarding RNs in the workforce is rarely broken down by work setting. Headlines about nurse vacancies are common, dramatic—and anecdotal. Nationally aggregated data is more complex, however. The Health Research Services Administration (HRSA) has reported the number of available nurses is adequate to meet demand in large part because the number of new graduate nurses is approximately equal to those projected to retire. However, HRSA also reports nurse shortages are expected in at least 16 states. These conclusions assume that current numbers of nurses are adequate to meet future demand.
The BLS projects a 15 percent growth rate in the profession, more than double the 7 percent average growth for all occupations, translating into the need for almost 1 million new nurses. Auerbach, Buerhaus, & Staiger, reported that enrollment in nursing education programs came close to doubling between 2002 and 2012. When trends in nursing education are coupled with projected retirements between 2012 and 2025, baby boomers will go from composing 40 percent of all RNs to only 9 percent. If it is accurate that new graduates are replacing retirees to keep the overall numbers of RNs in the workforce stable, this is a seismic shift in the amount of experience within the field. If another 1 million new nurses are needed in addition to those currently enrolled and on track to matriculate, the emphasis on new graduate RNs in all settings of care is tremendous.
The Home-Based Care Challenge
The complexity of the data surrounding the RN workforce provides some explanation for the growing vacancy rates and recruitment challenges home-based care agencies report. The lack of specificity in the data regarding home-based care and the complexity of the national picture are dual barriers to scoping the problem and generating collective solutions.
For several years, members of the Visiting Nurse Associations of America (VNAA) and its parent organization, ElevatingHOME, have discussed individual experiences with RN vacancies and the need for practical solutions. The dramatic national shift from RNs with experience to new graduate RNs demonstrated in the data is particularly salient for the home-based care industry. Historically, new graduate RNs have not been recruited to home-based care, although this is beginning to shift. Without an organized approach to new graduate nurses, the industry is unlikely to make significant or lasting improvements to the RN workforce. As a result, VNAA and ElevatingHOME commissioned a study to examine the state of new graduate RNs in home-based care.
The report, "New Graduates in Home-Based Care," summarizes expert opinions from nurse leaders in home-based care and nurse academics. Through interviews and focus groups, leaders explore the role of new graduate RNs in home-based care, discussing the preparation of nursing students to work in the home, the ability of home-based agencies to provide transitional support to new graduates, the differences between work settings, the common core of nursing practice across settings, as well as the structural and cultural history of nursing in home-based care.
Discussions also explore the perceptions of home-based care held by academic leaders and the perception of nursing education prevalent among industry leaders. The definition and design of community nurse classes and clinical experiences reveals gaps in the real-world applicability of many current courses. Likewise, exploration of current orientation programs in home-based care are noted to lack the resources research has shown to improve on-the-job performance and nurse retention.
The experts from both areas agree that the potential to influence nursing practice through enhanced collaboration between nursing education and home-based practice is largely under developed. The demographic trends of both patients and nurses places great emphasis on improving this connection. Conversations highlight numerous opportunities to improve understanding and evolve both the preparation of new nurses to practice in homes as students and as beginners in practice. In addition to the process of educating and orienting nurses, national structural components, including the National Council Licensure Exam (NCLEX) and state home-based care regulations, will need examination in order to support successful transitions into practice.
Together the participants in the project selected key strategies to further develop the opportunity for new graduate nurses in home-based care:
Identify role model home-based care agencies already hiring new graduate nurses and develop case studies for sharing
 
Identify outcomes measures to monitor the nursing workforce in home-based care
 
Develop mechanisms to implement a national database for the nursing workforce in home-based care
 
Initiate discussion with the National Council of State Boards of Nursing and the American Association of Colleges of Nursing regarding home-based care content
 
VNAA and ElevatingHOME share the commitment to a vibrant nurse workforce able to meet the individual and community needs of people in their homes. The experiences of experts combined with the available data, point to the need to develop strong systems to prepare and welcome new graduate nurses into home-based care. This consensus report provides a clear summary of the next steps toward that goal.