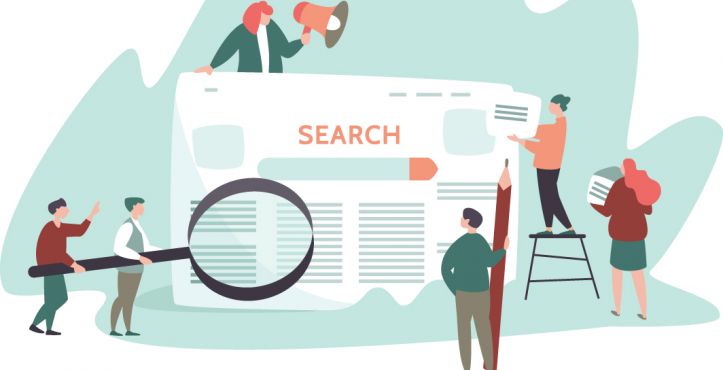 Why your online presence matters
Many agency owners across the country ask, "Where do I even begin with online marketing?" Online marketing might seem confusing, time-consuming or overwhelming, but it doesn't have to be. Once you understand the basics of how online search works, you will discover you only need to focus on a few key areas to get your online house in order.
Online Presence Matters
Most successful homecare agency owners are great at building relationships and providing an excellent care experience for their clients. However, even with an enthusiastic word-of-mouth endorsement or referral for a specific agency, many people still do an internet search to vet that recommendation before calling an agency.
According to Forbes, nearly 100 percent of consumers say they research local companies on the internet before making a purchasing decision. So, your online presence is crucial—and not just to people who are starting their search for homecare. Prospective clients use online searches to validate what they have heard about you and confirm that your agency is a legitimate business. This is the real value of digital marketing today.
How do you grab your share of the homecare market? In addition to building community relationships, you should have a clean, strong digital presence. This influences where your agency appears in search engine results and forms the basis for the first digital impression of your agency that potential clients experience.
Your Online Profile
To see how your business appears online, all you have to do is follow consumer behavior: Do a search. Enter terms that prospective clients might use when looking for homecare in your area. Test a variety of branded and nonbranded keywords and phrases, such as "elder care in Albuquerque" or "Bette's Best Senior Care" or "caregivers near me." If your agency does not show up at or near the top of the results, you can fix that by cleaning up your profile.
First, create local online business listings on high-traffic sites, starting with Google My Business, Bing Places for Business, Yelp, Apple Maps and Facebook. It's free and easy to add your agency listing to these sites. Spend a few hours populating each of these profiles so you can build a solid online foundation. Make sure the listings are consistent with the same services and key words included. Once you've set up a profile for each site, it's time to boost credibility and drive customers to your listings. Your tasks fall into these four buckets:
Pull yourself to the top of search results—Simply setting up a business listing does not guarantee that you will appear in search results, but it does help sites like Google and Bing know what information to display about your company. Up-to-date listings are more likely to pop up in local internet queries.
 
Claim your business—You may discover your business already has a listing that you didn't create, because sites such as Yelp and Google sometimes pull data from other sources to create bare-bones business profiles. Consumers, too, have been known to set up pages so they can leave reviews. If this is the case, you will want to claim all listings to put yourself in control of information and images related to your company. Once you complete a simple process to prove the listing is your business, you will own the listing and can respond to reviews, track user views, list services and link to your website.
 
Remove duplicate listings—Once you have created your business listings and claimed any rogue listings created by others, delete the duplicates. The goal is to have one clean and accurate listing on each site. Make sure you have robust local search engine optimization (SEO). Don't overlook the basics: name, address, phone number are critical for businesses to rank well in local organic search results, because search engines factor in this data when determining which companies to show for local searches.

 
Ensure consistency and accuracy—Services you offer, contact details, business description, business category and hours of operation should be identical everywhere they're cited. This conveys professionalism and trustworthiness, which is what drives potential client click-throughs to learn more about your business. Did you move and forget to update your address? Is it clear which services you're able to provide? Customers will consider multiple sources before making a call. If Yelp lists your hours of operation as 9 a.m. to 5 p.m., but Bing says you offer 24/7 service, make an effort to match up that information.
 
Cleaning up your local listings, SEO and contact information will also bolster your established skilled-nursing and hospital referral sources. With a list of preferred homecare providers to consider, visitors will scroll down the page if a search doesn't immediately spark confidence. If your agency appears as a top listing and has a nearby address and strong reviews, there is no reason a prospect would not choose you.
 
Online Reviews
A lot of business owners cringe when they think about reviews. Think about it: no one can control reviews and everybody reads them. In fact, 85 percent of consumers say they trust online reviews as much as personal recommendations. Stellar customer reviews also influence your ranking in search results. Aim to request at least one new review each month from your best clients. Once good reviews start to stack up, your online presence will build. Since not every review is accepted, you'll have to get many more reviews to establish a strong presence on sites like Yelp and Google.
When you visit a home to check on clients, ask family members if they would be willing to write a review. If they're having a good experience with your agency, chances are they will also be happy to write a review that would help other families who are looking for elder care. The family members overseeing their loved one's care are often in the best position to evaluate your agency and leave a thoughtful review.
No matter how diligent you are with care, you will likely receive at least one of the dreaded one- or two-star reviews. Make it a practice to respond to all reviews in a positive and professional way. Think of it as a way to establish an online relationship with your target market—not just the individual reviewer. A thoughtful, respectful reply shows that you value your clients and are committed to working with them to meet their needs.
Your Website
Your company website doesn't generate new leads, but it is your agency's internet home base. It should reflect your value proposition, list your services and the areas where you provide care—and include your contact information. The most critical information should be easy to find. Be sure your phone number is at the top of each page and your contact information is in the footer.
Regular Checkups
Once you have completed all the updates to your online presence, establish a regular schedule to keep your online marketing efforts in order. It does not have to be fancy. Just put a recurring weekly appointment on your calendar to audit your company online. Make sure your profiles on each site are still accurate, your search ranking is where you want it to be and that you have asked at least one client to leave a review.
With a thorough cleanup now and routine housekeeping the rest of the year, your agency will begin to see the long-term benefits of a solid online presence, ultimately resulting in more new clients and steady growth.