Answers from industry experts
Wednesday, April 18, 2018
RESMED
Vincent Sauvé
Vice President, Sleep Marketing
resmed.com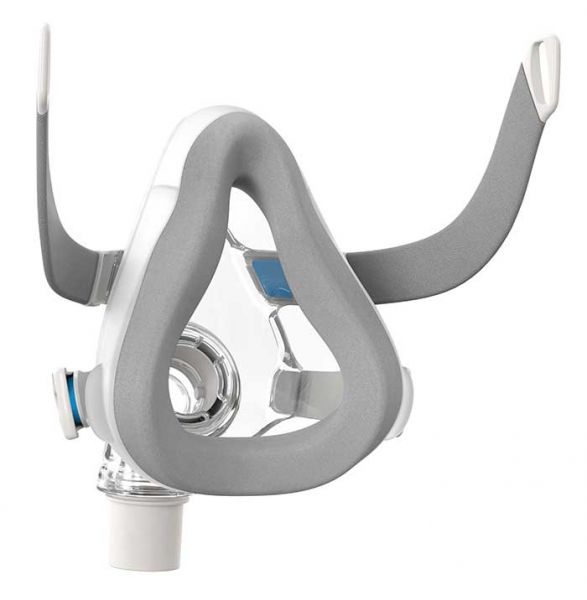 AirTouch F20
How has the market for PAP products changed during the last three years?
SAUVÉ: Patients now have more choice in the material of their PAP mask, thanks to a new memory foam cushion for full-face users, AirTouch F20. It creates a contour-fitting, breathable seal that fits 98 percent of patients at a range of pressures. More soft choices that easily fit a wide range of faces can help lead to greater patient satisfaction and adherence.
What forces have put the most pressure on this category?
SAUVÉ: Homecare providers are challenged by reductions in reimbursement from many public and private insurance plans. Solutions include AirView, health care's largest remote monitoring platform that tracks more than 4 million patients' home therapy usage worldwide; and myAir, an easy-to-use self-monitoring app that further engages patients with their own therapy.
Why should PAP devices be attractive to HME providers?
SAUVÉ: For every 100 U.S. adults, 26 have sleep apnea, but only four are diagnosed. The other 22 represent a critical opportunity for HMEs to help diagnose and treat millions of patients to improve their quality of life, reduce the impact of chronic disease, and save health care costs.
PHILIPS
Tom Catalano
Director of Global Product Marketing Sleep Therapy Business
philips.com
How has the market for PAP products changed during the last three years?
CATALANO: We have seen the role of connectivity in PAP products sharply increasing during the last few years, and I imagine this trend will only continue in the future.
What forces have put the most pressure on this category?
CATALANO: For those with sleep apnea, if the disease is not properly managed, it can have a significant impact on a person's health and well-being. Sleep apnea patients often struggle with finding the right therapy, which is why there is industry pressure in the CPAP therapy category.
Sleep apnea disrupts the sleep cycle and can dramatically impact energy, mental performance and overall health, which is why it is critical for patients to find the therapy that works best for them. With CPAP therapy, patients stop snoring, breathe regularly during sleep, and get a restful night's sleep. Treating sleep apnea will positively impact the patient's life by increasing their energy, alertness and overall quality of life.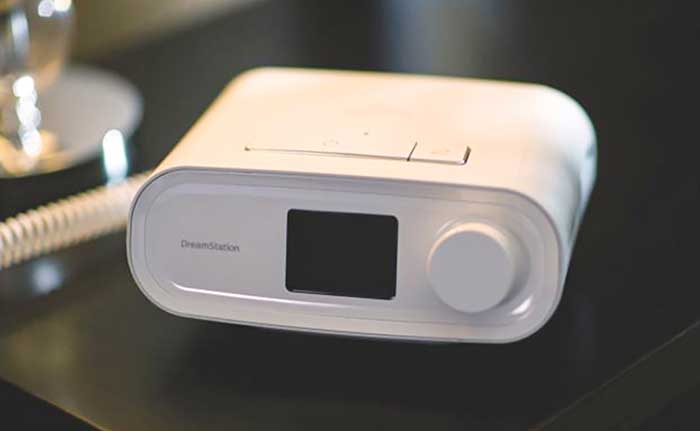 DreamStation
Changes in reimbursement also make it increasingly important for HMEs to make sure that patients are compliant with their CPAP equipment. Total connected sleep solutions can enhance compliance while also improving HME provider efficiency and allowing HMEs to continue to thrive and help more patients succeed.
What are the key considerations patients should know about PAP devices?
CATALANO: There are so many options available to patients today, and just in the past few years, different pressure options have emerged beyond CPAP therapy such as bi-level or even auto PAP options that can adjust to your breathing to make therapy more manageable. If the first mask you try doesn't work, keep at it.
What tools do you provide to help educate dealers and potential product users?
CATALANO: Philips offers something called PAMS—or Patient Adherence Management Service. This helps support new patients' transition to sleep therapy and uses Philips' connected care management solutions to provide customers with insight from data to provide enhanced patient care. By combining devices, connectivity and Philips' patient management expertise, the goal is to ultimately empower patients and clinicians to improve overall experience.
COMPASS HEALTH
Jenny Meske
CPAP and Respiratory Product Manager
compasshealthbrands.com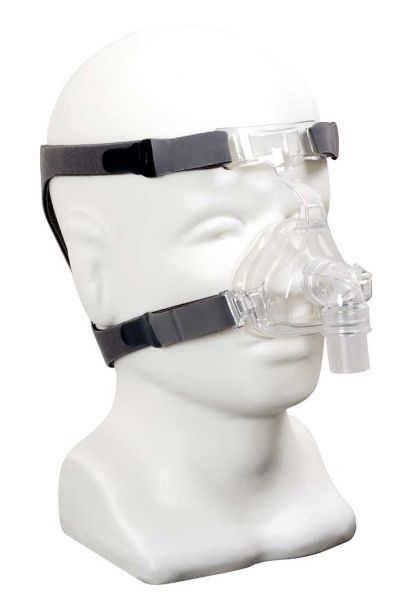 DreamEasy Nasal Mask
What trends and innovations have you identified for PAP devices?
MESKE: Real-time patient access to sleep reporting via phone apps, promoting interactivity and taking ownership of sleep health. We are also seeing more portability and CPAP users asking for secondary devices and masks for when they must travel.
What forces have put the most pressure on this category?
MESKE: Reimbursement cuts have had the most dramatic effect, and with CPAP bundling potentially looming, the pressure is increasing even more. Bundling a PAP device with consumable items into a single monthly payment will drastically change the business model.
How can HME providers realize profitability with this category?
MESKE: By focusing and effectively offsetting low-margin equipment business with high-margin disposable supplies business to include oxygen, CPAP and nebulizers, and partnering with a high-quality, low-cost vendor partner with an extensive manufacturing and sourcing network and proven history of servicing DME providers and pharmacies, large and small.
What tools do you provide to help educate dealers and potential product users?
MESKE: We provide product education through training guides, on-site and online in-services, and website support to help our dealers provide comprehensive product information that assists patients in making informed decisions on product needed.
3B MEDICAL
Alex Lucio
Executive Vice President
3bproducts.com
What strategic shifts in thinking and business management have occurred?
LUCIO: With cuts in reimbursement, our thinking shifted to focusing with the intensity of a laser on how we could develop new products that help sell existing products, with an awareness and understanding of how we could alter the profitability of an HME. We are also moving very quickly to develop new retail products to assist our customer base in offsetting the impact of reimbursement cuts.
How do you differentiate your products from others in the category?
LUCIO: 3B has brought innovative ideas to market. More than any other company, we have been rethinking technology and have quite a few firsts. We were first with using a QR code for smartphone apps to upload sleep data for truckers and other patients. We were first to provide WiFi as an alternative to cellular data. Technology will continue to be the primary differentiator in vendors.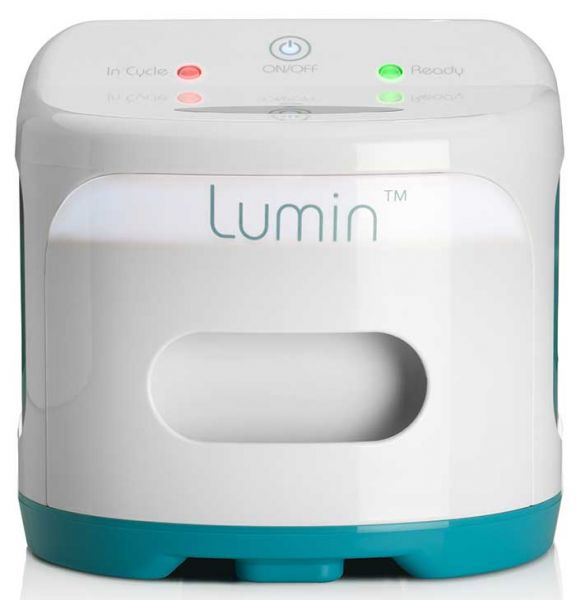 Lumin CPAP Sanitizer
What trends and innovations have you identified for PAP devices?
LUCIO:The innovations driving PAP development are data management and communications. Every PAP manufacturer is tied to the legacy cellular network. If the manufacturer was relying on 2G GSM, those networks sunset in 2020. For manufacturers relying on CDMA 1X, as most are, those networks sunset next year, which will create huge challenges for every PAP device in the field. The technology jump for communications is one major area for innovation. Other trends revolve around the data management side of things, and whether data moves seamlessly between third-party systems. We are at the point where a patient will wake up and see a sleep quality indicator on their watch, and integrate that into overall health and fitness metrics.