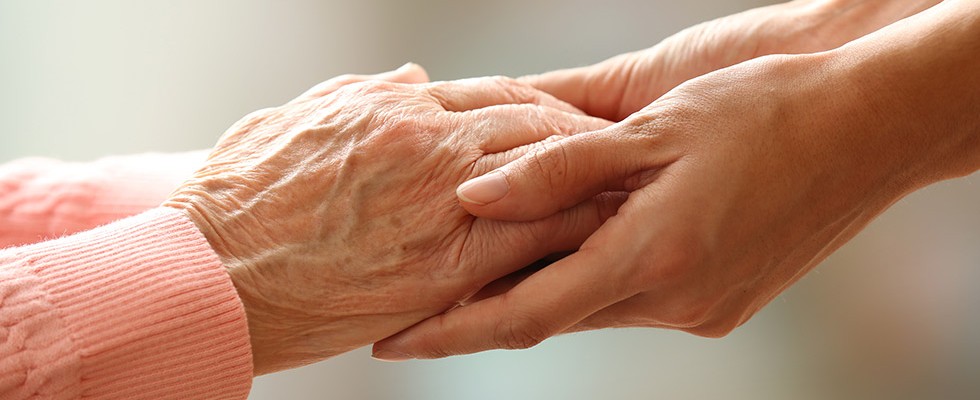 Pioneering value-based strategies for future success
Friday, September 8, 2023
In the dynamic landscape of health care, value-driven care has emerged as a transformative force across the post-acute health spectrum. While value-driven care models have found their footing within the broader U.S. health care framework, their integration into the homecare and durable medical equipment (DME) sector is a recent development.
Fueled by the rapid expansion of Medicare Advantage plans, payers are actively seeking opportunities to transition away from traditional fee-for-service structures, moving toward collaborations with suppliers capable of delivering value through heightened outcomes and reduced resource utilization. This transition is evident in a comprehensive national market survey encompassing more than 100 DME referral sources, including physician groups, health systems and payers. Of these sources, 65% divulged that more than a quarter of their revenue is now intricately tied to value-based care models, with 51% of them anticipating an escalation in this percentage within the next 12 to 18 months. Moreover, 96% of referral sources have expressed a clear inclination toward directing a greater number of referrals to DME providers that wield robust patient engagement capabilities.
These revelations underscore a pivotal reality: Although most DME providers currently operate within a fee-for-service compensation framework, a significant proportion of their referring entities base their reimbursement on value-based care structures. DME operations that can substantiate value and demonstrate improved outcomes to their referral sources stand poised to foster organic growth in referral share while nurturing collaborative relationships within their prescriber network.
Embedded within this context, respiratory health emerges as a focal point, with advanced technologies such as patient management software, artificial intelligence (AI) and machine learning (ML) poised to play a future role in improving patient outcomes. This article delves into the trajectory of value-based care in shaping the future of respiratory health, transcending conventional approaches to redefine the benchmarks of post-acute care.
Patient Outcomes: A Potent Growth Strategy
In the evolving landscape of health care, patient outcomes are emerging as a potent organic growth strategy. Notably, within substantial referrals and payer relationships, this paradigm is evolving into a necessity. Harnessing patient-centric measures and transforming them into clinical metrics has become the cornerstone of success in the respiratory home medical equipment (HME) model. Elite HME firms are seamlessly intertwining compliance data with respiratory outcomes, often leveraging software solutions to transform into strategic partners for referrals.
Dynamic Changes in U.S. Health Care Delivery
The contours of U.S. health care delivery are experiencing rapid change, with the emergence of managed care initiatives, accountable care organizations and diverse value-based care models. Hospitals aspire to evolve into comprehensive systems that capture every facet of the health care dollar. Physician groups are recognizing the potential to drive both quality and revenue through aligned home providers. Payers, on the other hand, are grappling with the intricacies of managing homecare patients, particularly the 12% responsible for driving 60% of health care expenditures.
Respiratory Management Software: A Transformative Frontier
The industry is gravitating toward respiratory management software, particularly for patients receiving advanced therapies like ventilation and airway clearance. Successful adoption of these models necessitates the integration of advanced clinical metrics atop device compliance data. These clinical metrics encompass goal attainment, objective data and subjective insights such as self-management skills and symptom control.
The integration of AI and ML into these software systems lays the groundwork for future predictive capabilities. These new tools provide the means to:
Monitor progress: AI-powered monitoring allows for real-time tracking of patient progress, enabling timely interventions and prediction of future exacerbations.
Personalized protocols: Tailored clinical protocols that continue to evolve based on experience of the ML model and the respiratory therapist ensure that patients receive treatments aligned with their unique needs, increasing the likelihood of positive outcomes.
Empower self-management: AI-driven guidance empowers patients to actively participate in their care, fostering a sense of ownership over their health journey.
Data-driven insights: Analytics provide valuable data on patient outcomes, enabling providers to continuously improve care strategies.
Strategically Communicating Outcomes
The translation of these goals and metrics into patient-friendly language, communicating progress within an overarching care plan, is paramount. For respiratory therapists, inquiring about patients' well-being during care encounters is no longer sufficient. Scaling responses, standardized through software, must be collected to discern changes from initial to ongoing visits. Moreover, software facilitates the linkage of patient responses to actionable instructions and interventions, including physician engagement. Additionally, a centralized database can dissect results and unveil hidden relationships that drive superior outcomes and effectively drive growth in market share.
Elevating Home Oxygen Patient Outcomes
HME providers hold an existing population of oxygen and nebulizer patients who will eventually need advanced therapies such as non-invasive ventilation and airway clearance devices. The past years of reimbursement reductions have confined these patients to equipment provision only, with a lack of clinical management.
Developing models for the clinical management of these patients helps determine when they need other services provided by the HME organization. Providers can build these models internally or use services that combine the expertise of a respiratory navigator-staffed call center to assess patients, along with the integration of outcome-based algorithms for disease management. These algorithms, employed during clinical calls, gauge patient engagement, unveil gaps in care necessitating physician follow-up and uncover escalating clinical impairments prompting advanced therapies like
non-invasive ventilation and high-frequency chest
wall oscillation.
Navigating Challenges
Transitioning into these models is not without challenges. Shortages in respiratory therapists and clinical leadership pose hurdles. The most formidable challenge is the requirement for a strategic overhaul of the business model. This compels the question: How does one initiate the shift toward an outcome-focused model?
The answer lies in deciding whether to build these structures internally or collaborate with turnkey partners possessing expertise in value-based care. An increasing number of HME providers are opting for the latter, aligning with experts in care coordination and population health to establish sustainable models without reinventing the wheel.
Key Takeaways
Patient outcomes are emerging as a key metric for growth in the DME space.
Even if you never sign a value-based contract that drives revenue, a value-based model drives organic growth in respiratory home medical equipment.
Tracking outcomes requires thinking beyond device management and encompassing holistic patient care.
Value-based care pivots on reducing utilization and elevating outcomes, both of which are attainable through precise patient-therapy alignment.
Outsourcing clinical management models to organizations well-versed in population health accelerates strategic implementation.
Conclusion
The path to the future of respiratory care lies in embracing patient outcomes as a dynamic growth strategy, catalyzing a shift from equipment-centric provision to holistic patient management. As the currents of health care delivery continue to evolve, the integration of technology and clinical expertise will remain instrumental in defining success. In this landscape of transformation, strategic partnerships between providers, physicians, hospitals and payers are pivotal, harmonizing efforts toward optimal patient outcomes and sustainable health care