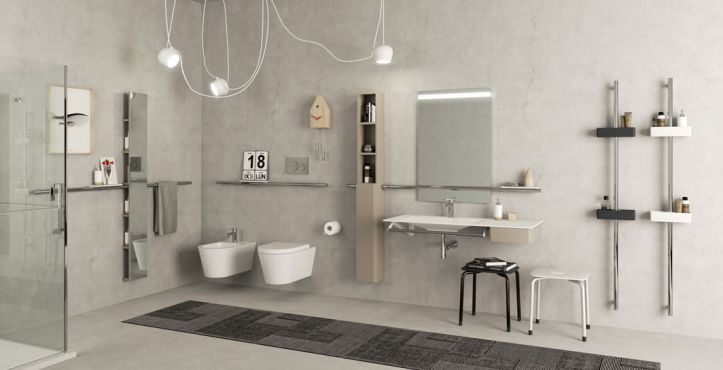 Add a splash of style to function
Whether they're making changes after an accident, surgery, diagnosis or as they age, clients have the resources and desire to create a stylish and accessible bathroom—something beautiful and far removed from the institutional look of standard options. What possibilities are available for clients seeking design options for their accessible bathroom?
Why Finish Matters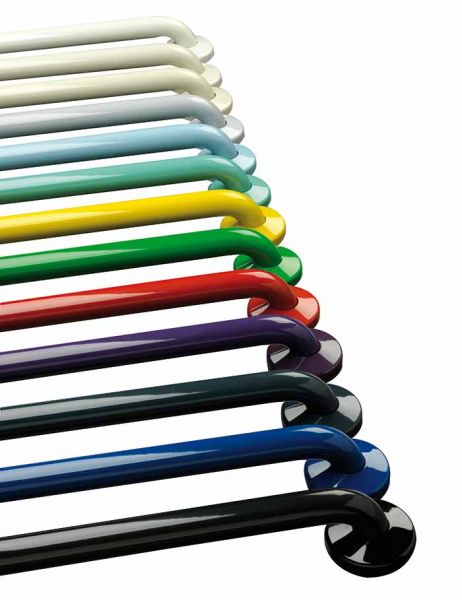 Grab bars, the most common safety product added to bathrooms, come in many finishes and designs. The basic stainless steel grab bar found in many commercial settings is a great option when clients require a lower price and will accept an institutional look. For clients seeking a splash of color in the bathroom, colorful grab bars are a great option. The colors can either coordinate or contrast with bathroom decor. But colorful grab bars offer more benefits than just style. Aging can affect vision, making it difficult to see a white grab bar on a white wall; installing colored grab bars makes them stand out. Additionally, the vinyl coating of most colored bars makes them softer and warmer to the touch, and at 1 1/4 inches in diameter, they are small enough that even weak hands can get a secure grip. These grab bars are easier to clean and offer antimicrobial protection. Colored grab bars also make a fun feature for a child's bathroom.
Safety in Plain Sight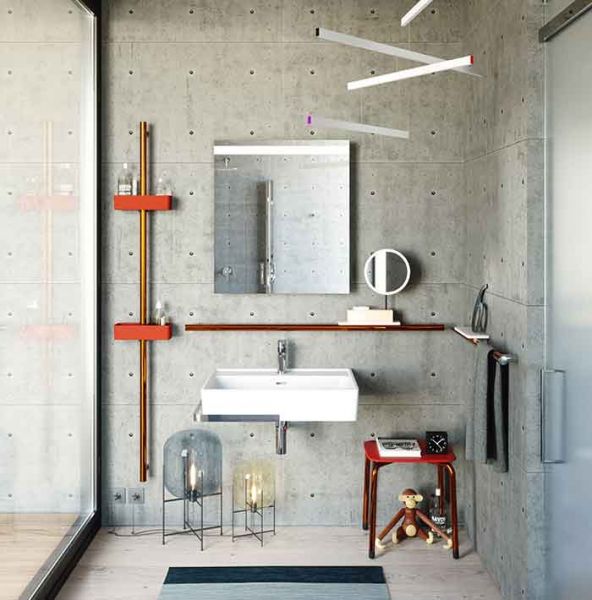 Hanging a grab bar vertically rather than horizontally can turn a safety product into a design element. When hung vertically, a grab bar can support storage baskets and a hand-held showerhead. That means it offers a secure support should someone slip, but also adds functionality by holding personal care items in the shower. Many showers with a hand-held showerhead have a shower slide installed to hold it. In the event of a fall, the shower slide is what someone reaches for, but unfortunately, a shower slide is not meant to support an adult's weight and is likely to bend or even pull off the wall. A much safer option is to install a grab bar as a shower slide. A grab bar can be installed in any bathroom as a style element and is an example of a safety product hiding in plain sight. The finishes of grab bars in the shower and toilet area can match those hung horizontally over a sink or on a wall to assist with mobility. Cabinets can have horizontal grab bars that run behind them and tie the bathroom design together. There are also grab bars that can be attached to the mounting brackets of wall-hung cabinets and seem to disappear visually—another hidden-in-plain-sight safety feature. In a bathroom that is short on space, cabinets with attached grab bars offer extra storage and safety.
Have a Seat (Please)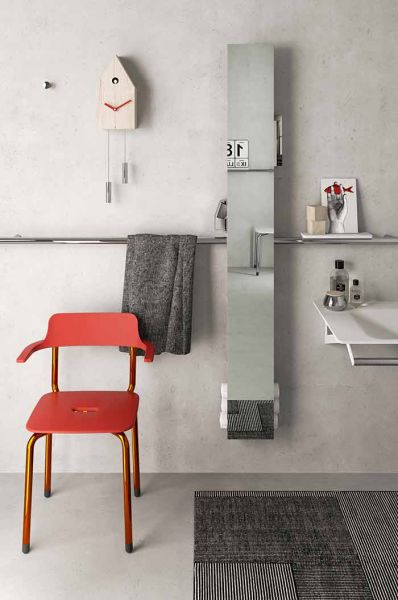 A folding shower seat that can be used when needed and then folded flat is another great design option for an accessible bathroom. Seats can be chosen to coordinate with other design elements. A folding shower seat is a great solution for a small shower space. A seat that will support large amounts of weight (and the force created when a person sits down suddenly) is ideal. When installing a shower seat, the seat must always be mounted into studs and/or blocking that has been properly added behind the wall. Always consider adding blocking when doing a bathroom remodel. Even if a shower seat is not needed immediately, blocking should be added behind all shower walls to accommodate a seat or grab bars in the future. Current and future homeowners will thank the builder who is thinking ahead and adds blocking when a wall is open—saving significant money in the future. If a homeowner is not interested in a folding shower seat, another option is a portable chair or stool. Chairs can always be removed from the shower area and used elsewhere if not needed. Seating that matches grab bars can be a great option when the need for shower seating is temporary, such as after surgery or an injury. Coordination in the bathroom is a true design option that really pulls the entire room together.
Sinks as Safety Features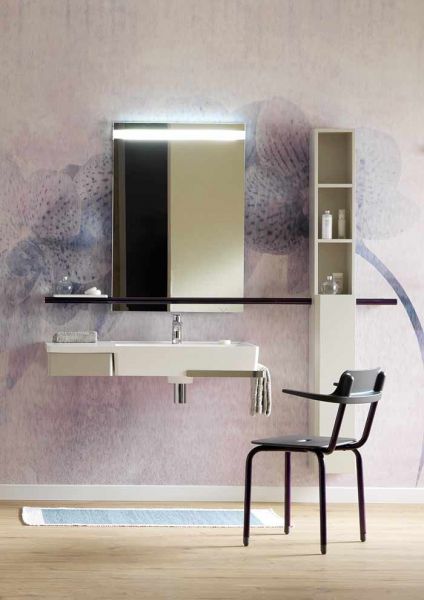 A wall-hung sink with open space below is ideal for a client using a wheelchair. These are also great for someone who prefers to sit at the sink rather than stand. Grab bars attached to the sink can be used to maneuver and double as towel bars. Wall-hung sinks can be installed at the desired height of the client, which is a nice accommodation for the very tall or very short. Sinks installed without built-in cabinetry can save a homeowner money and also give a bathroom a designer look. Offering your clients options during their bathroom remodel, especially options that offer a designer look and help hide safety products in plain sight, elevates the finished look of an accessible bathroom. Builders and remodelers who are aware of beautiful products in the market will add value for their clients by being able to present true design elements during the design and build or remodel process.