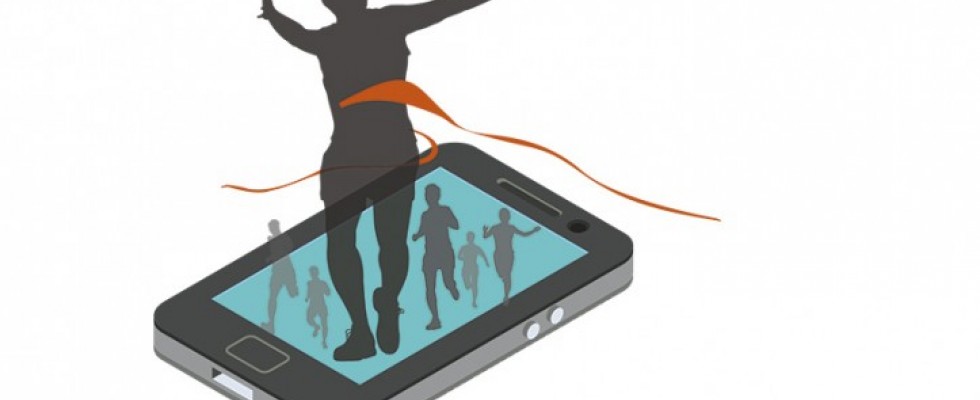 Investors and tech entrepreneurs are finally showing increased interest and dollars toward services that enhance the aging at home process
There is a stigma that our older population "doesn't get it," and that technology is just too difficult or fast-moving for seniors to understand, let alone use. That is precisely why there has been so little investment in products and services specifically geared toward the older population. In 2014, only 0.7 percent of venture capital funding went to products aimed at the elderly, even though they account for roughly $1 trillion of our $18 trillion economy.
But this is changing.
With more than 70 million baby boomers in the U.S. today, the aging population is increasing rapidly—and will continue at the same rate for the next 19 years. This demographic surge, combined with more urban living, smaller nuclear families and rising housing costs, creates an undeniable need for smarter, better ways to care for our elderly. Changing attitudes among older adults underscores and helps to focus that need. In a recent NBC News survey, 95 percent of those 65 and older say they want to stay in their home and hope they never have to live in a nursing home. The AARP estimates that 70 percent of older Americans will age at home and will rely on home health care to do so.
Wherever there is a genuine need, there is an opportunity.
Investors and technology entrepreneurs are finally taking notice. We have recently seen increased interest and dollars invested in technology and services aimed at enhancing the aging process at home, specifically the homecare experience for both caregivers and those in need of care.
The market for tech gadgets geared toward older adults is expected to grow from $2 billion to $20 billion by 2020. Until now, a lot of the attention has been on devices. These include noise-canceling hearing aids, smart walkers, mobile help alarms and various home sensors; there was a huge divide between "consumer" tech and "aging" tech. Today, innovators are trying to narrow or even eliminate that gap by designing technology using the same principles that dictate great consumer experiences, but geared toward older adults. The biggest shift has been an emphasis away from hardware and toward software in the aging in place space—specifically, in mobile.
The domination of mobile devices is a trend occurring not only in the younger generations, but also in the older adult demographic. The most recent Pew Research Center statistics show that 18 percent of adults age 65 and older own a smartphone. Many apps geared toward this group focus on health and wellness. An urgent care app allows users to look up health remedies or call a nurse with a click. The MedCoach medication reminder tracks prescription schedules. There are also apps that stretch further to engage older adults, family members and caregivers.
Improving Connection and Communication
Caregiving is one of the areas where digital technology—specifically, app technology—is really moving the needle. One of the biggest challenges to industry caregivers is difficulty with communication. Caregivers are often sent to a client's home with only a name, address and appointment time—barely adequate information to meet the needs of a client. "If there was something I had to communicate regarding the client or a problem, it was not always easy to reach the office. I didn't feel connected," says Ebone Guiton, a homecare professional who left a traditional homecare placement agency. "As a caregiver, this is stressful. I want to focus on providing the best care to the client."
The lack of high bandwidth communication channels is something that technology solves easily. New app technology for the homecare arena has made huge strides in improving the experience for caregivers and their families by eliminating inefficiencies and reducing unnecessary manual friction. For example, scheduling is largely a manual process in the care system. Scheduling apps can integrate tools and productivity paradigms that reduce mistakes and increase efficiency. By reducing phone calls, manual intervention, unnecessary paperwork and human error, apps can allow a service provider to concentrate on what matters most—high-quality care. Mobile apps also can enhance communication among clients and their family members, significantly reducing worries and uncertainty about care.
Studies have shown that the stress involved in making care arrangements, monitoring care and covering costs reduces a person's health and work productivity. Rhoda W. Domingo, a San Francisco resident looking for care for her 92-year-old mother-in-law, relates,"The agency sent us different caregivers. They would come and go, and I wouldn't hear anything except for what my mother-in-law would tell me. They watched television. They ate lunch. Sometimes their stories were different." Once she started working with a company with caregivers leveraging an app platform, she received a daily log on her smartphone containing a summary of activities. "Our Care Pro even sent me a photograph of the medication that needed to be refilled on my way home from work. Using an app to help with her care is not complicated," Domingo adds. "I already use a smartphone. I can also share this information with the rest of our family."
Technology Companies Empowering Caregivers
The homecare industry employs about 2 million workers who are paid an average of $9.70 per hour. This is less than the national average for fast-food workers, according to the Bureau of Labor Statistics. Of these homecare workers, 90 percent are women, 56 percent are women of color, 35 percent have dependent children and more than 50 percent receive government assistance. With a huge population of aging adults already here and more on the horizon, there are simply not enough companies investing in care providers. The industry has an opportunity to empower these workers to grow professionally—and the most powerful tool we can use is technology. Caregivers will be the ones shouldering the burden of helping our older adults age at home; we must help them.
Industry recruiting efforts are starting to pay off with the number of licensed vocational nurses expected to increase by 25 percent between 2012 and 2022. With this increase, greater adoption of digital tech tools in the homecare environment is also poised to soar. Mobile applications are now widely accessible to caregivers with smartphones. The wave should soon hit nurses and other health care professionals, enhancing their abilities to deliver higher quality outcomes.
However, as much as digital advancements in homecare and home health are helping in spades, they are still just support mechanisms for the real-life practitioner experience (a passion for caring, hard work, love and dedication) that drives so many talented professionals to the caregiving field. It is the people, not technology alone, that will improve the human condition and provide joy and comfort in the home for our parents and grandparents. So, for entrepreneurs, it is crucial to keep people at the center of innovation. Technology is best when it is facilitating—helping people do what they want and need to do even better—but it should never be the primary focus.
Today, there are more and more businesses acting on that realization. Startup incubators such as the Aging2.0 GENerator and Blueprint health are supporting technology advancements geared toward improving lives of older adults. Silicon Valley venture capitalist Marc Andreessen invested $15 million with homecare company Honor in 2015. Finally, financial capital is fueling human capital through a technology lens.
We are in a crucial window of opportunity. More and more of our loved ones are entering the stage of life when they want to continue to live at home, but need help to do so. It is encouraging to see that the app economy has reached the homecare market, but so much more can and needs to be done. We are finally at a stage where we can leverage good consumer design, innovative forward thinking and increased efficiency into a market that has stagnated for years. We are no longer looking for the starting line—we are in the race.