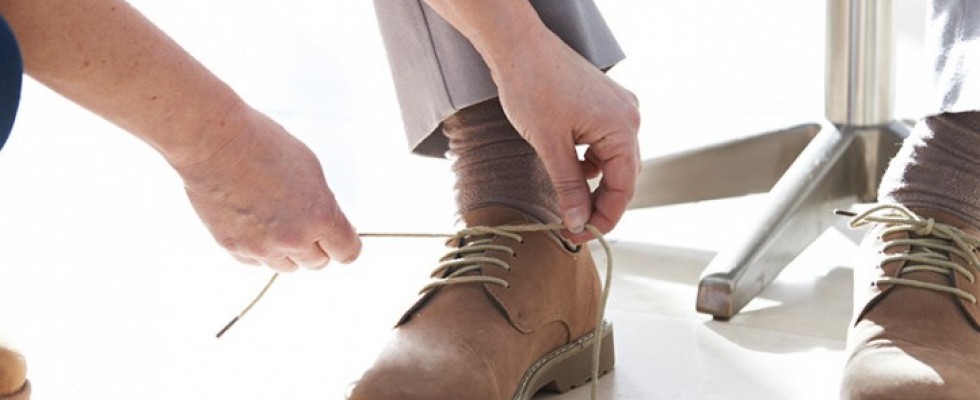 Are we in denial when it comes to care down the road?
Statistics show that when it comes to senior care, most Americans are in denial about their future needs.
According to PBS NewsHour and the SCAN Foundation, 70 percent of Americans older than 65 will need some form of long-term care—yet very few do enough, if anything at all, to plan for this critical time in their lives.
How to Keep Up With the Rising Cost of Care
Assisted living costs are rising faster than the pace of inflation, and the annual rate of increase has accelerated from near-zero in 2012 to 2.4 percent in 2015. The most recent quarterly report from the National Investment Center for Seniors Housing and Care shows rent growth in 2016 was at its highest level since before the 2008 housing market crash. For those choosing to move into private-pay assisted living communities, the median cost of rent and care in the United States is nearly $50,000 a year, and the costs rise to more than $60,000 per year for consumers who need specialized dementia care.
Stuart Furman, Esq., an elder law attorney in California for more than 34 years and author of award winning books the ElderCare Ready Book and the ElderCare Ready Pack, works with seniors and their families to create the foundation for their eldercare planning. According to Furman, finding the money to support senior care needs is difficult, but not impossible. He suggests starting with the following:
1. Assess What You Have, Find Ways to Maximize Assets
Consider the value of your assets, such as your home, and the cash you have saved. Then, figure out your anticipated senior care costs, including:
Costs of living, taking inflation into account
 
Medical expenses associated with the illnesses you have or are likely to have—sometimes you can use genetic indicators and family history to help make predictions
 
The costs of the different care options anticipated, such as memory care, homecare, nursing care, assisted living and long-term care communities
 
Asking yourself whether your family would be able to help care for you, or assist with the costs of your senior care, should the need arise—and finding out who is willing or able to help
 
The possibility that you could be caring for other people, such as your parents or your children, during your senior years
 
"People who are currently in the retirement phase with living parents should allocate money to help pay for their parents' care costs," Furman advises. "It's expensive, so you will want to have funds to help your parents should their money run out."
2. Consider Other Factors Related to Senior Care
Helpful strategies include:
A financial plan—How will you stretch and manage your finances?
 
Legal planning—Do you have a will, powers of attorney, a living trust or other legal structures in place to protect yourself and your family?
 
Emotional planning—This includes meeting your emotional needs such as leaving a legacy for your family or managing family dynamics.
 
3. Do the Research
Unfortunately, there is a lot of misinformation available when it comes to senior care, especially on the internet. Insurance policies, living wills versus living trusts, the types of senior care available, state-specific programs—there is a lot of information to digest and keep straight.
Education can help defuse misconceptions about senior care, but Furman warns people to stay off the internet.
"Helping seniors differentiate products that are useful from ones that they don't need or don't contribute to the big picture," is important, he notes. "There is a misconception that lawyers simply draft a document, but the document is really evidence of the legal service that is represented in that document. The time, effort and advice that goes into the document is not in preparing it but in taking the individual's unique circumstances into consideration," Furman said.
4. Understand How Professionals Can Provide Support
When it comes to senior care, you'll likely need to rely on the advice of a number of professionals, including your:
Family doctor—it's fair to ask questions about your family history and the likelihood that you should plan for any hereditary illnesses in your senior years
 
Financial advisor—to help you choose the right investment strategies to extend your money further into your retirement
 
Insurance agent or broker—to provide information about the different types of insurance policies available to you, such as long-term care insurance, and the intricacies involved with each
 
Lawyer—an elder lawyer or estate lawyer, who is not generally equipped to offer investment advice, can help review your financial plan to help you stretch and manage your money, determine the best legal structure for your estate and help you set the stage to address your emotional planning
5. Share Plans With Family
It is important to communicate your plans with your family. Having these tough conversations will help ensure that your wishes are understood, not to mention help alleviate the concerns that your children or other family members may have regarding your care.
According to Furman, having long-term care plan discussions early on can help mollify the major areas of aging that seniors are most often concerned about, including:
Outliving their money
 
Being a burden on their family
 
Leaving a legacy for their family
 
Losing their independence
 
Family dynamics—leaving one child with more or less than another or agreeing with their spouse about how to distribute funds amongst family
 
Many people are dealing with financial and legal planning on behalf of their parents, especially when they begin noticing subtle changes in their parents, Furman notes.
"The parents themselves aren't often aware of these changes in themselves, and this is a trigger for children to seek out legal advice without the parent to start, especially with long-term care plans or medical directives where the adult children are usually the instigator." On the other hand, "With living trusts, the parents usually are the first ones to initiate the planning process."
Whether you are looking out for yourself or your parents, planning and expert advice are critical elements to helping ensure you can afford the costs associated with senior care.