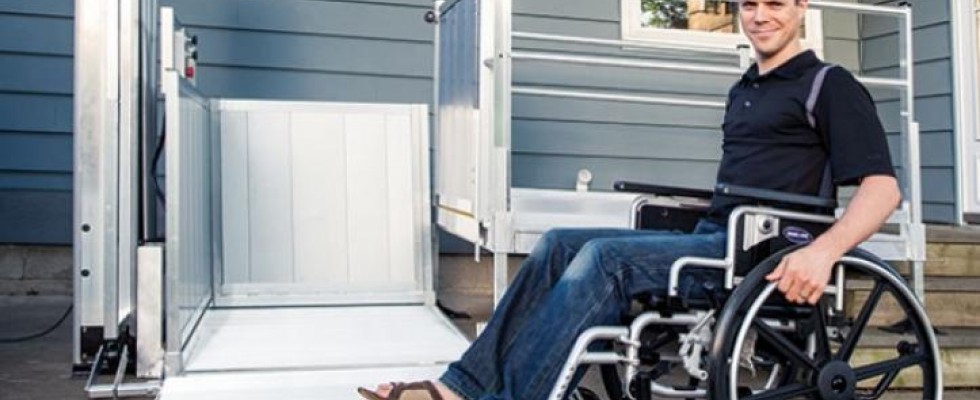 A residential environment should support ongoing recovery, health and safety of its inhabitants
Tuesday, August 26th, 2014
It is well known that most seniors and individuals with disabilities, if given the choice, would rather reside at home than in an institutional setting. Maintaining an involvement with their communities, their loved ones and being in a familiar space are some of the most cited reasons. In fact, according to an AARP study, more than 80 percent of those above age 45 say they want to remain in their homes even when they need assistance. It is important that the home environment be one that supports the ongoing recovery, health and safety of the patient. In addition, the design must ensure that all individuals are considered, with the ultimate goal of increased accessibility. In order to reach this goal, some level of home modification(s) to achieve universal design is required. Many people feel overwhelmed by the idea of caring for a loved one at home. Tasks that healthy individuals take for granted can seem daunting for caregivers and clients when performed in the home environment and, in many cases, without assistance. The risk of injury to caregivers from overexertion or the fear of clients experiencing a fall is real and can make a difference when choosing between home care or expensive institutional care.
Falls are the leading cause of nonfatal medically attended injuries in the U.S., and injuries caused by falls are more prevalent among adults ages 65 and older (CDC Advance Data from Vital and Health Statistics).
About 55 percent of all falls take place within the home. These falls account for 25 percent of all hospital admissions and 40 percent of all nursing home admissions. As many as 40 percent of those admitted do not return to independent living; 25 percent die within one year.
For more than 20 years, evidence has been mounting that shows that the way we help people with mobility problems can be improved, yielding benefits for everyone—patients, their caregivers, the institutions where they live and work, and the society that foots the bill for the ever-increasing cost of health care.
The rate of overexertion injuries averaged across all industries was 38 per 10,000 full-time workers. By comparison, the overexertion injury rate for hospital workers was twice the average (76 per 10,000) and the rate for nursing home workers was more than three times the average (132 per 10,000). The single greatest risk factor for overexertion injuries in health care workers is manual lifting, moving and repositioning of patients, residents or clients, i.e., manual patient handling (Bureau of Labor Statistics [BLS] 2011).
Lifting and transfer devices and, in particular, ceiling lifts reduce the risk of injury to health care workers and the people for whom they care. They make the jobs of health care workers easier and contribute to job retention. They make life easier for people who cannot move around without assistance, and provide them a degree of independence. This is especially true in the home care environment where care providers are often working alone and are often less skilled than providers in a traditional health care setting. Implementing a ceiling lift in a home environment allows care providers to continue to offer safe and effective transfers without the risk of injury. If the care provider becomes injured, and unable to provide care, what will this mean for the patient? Can additional home resources be afforded? Can the patient remain at home or will they need to find care in a more traditional setting? In addition, ceiling lifts provide safe and effective transfers for the client. This results in less risk of injury to the client. Lifts and transfers performed without the assistance of mechanical ceiling lifts result in an increased risk of injury to care providers and, in many cases, an injury that happens during a lift/transfer increases the risk that a client may be dropped or may fall. However, for the home care client, a ceiling lift represents more than just an injury prevention tool. Many clients, homeowners and care providers spend thousands of dollars to outfit their houses with tools that enhance or allow access: wheelchairs, ramps, door widening, accessible bathrooms, just to name a few. Most of these adaptations allow the client to access their home via a wheelchair or other mobility device. But how does the client access the wheelchair? Access begins with moving the client safely and effectively to their mode of transportation. The ceiling lift, along with being an injury prevention tool, is an accessibility device. The lifts increase the ease with which clients can access the home and, therefore, the outside world. Ceiling lifts should be considered only one piece of the accessibility puzzle. One device allows access to another for increased access, and the care provider can give this access at a reduced risk of injury. An independent living solution may also involve ensuring access to different levels within the home. Stairs are often a major obstacle for anyone with some sort of mobility impairment. These impairments can be attributed to a wide array of medical conditions due to debilitating diseases, injuries and the changes our bodies go through due to the aging process. Clients live in many types of homes: single-level ranch-style, split-level, two-story, flats, condos and townhouses. Stairlifts, vertical platform lifts and incline platform lifts are equipment types that can allow for mobility/access assistance to any and all areas of the home. This equipment should not be confused with a transfer lift, as that transfer may be the first step in allowing your client as much independence within the home as possible. Manufacturers of all types of accessibility lifts require an earned amount of expertise in this field. As a provider, your expertise and training will be two-fold, with home assessment and technical training as well. Certifications and training programs for home accessibility are becoming more popular as the home health care industry turns to diversifying their service and product offerings. Several quality manufacturers offer extensive and easy-to-access training programs that cover the installation techniques, repair and equipment maintenance, marketing and sales strategies. With any individual, a physical disability and/or the aging process can be found to have many levels of ability, meaning that we have to look at the individual first, then design and adapt to suit their needs today and well into the future. A forward-thinking plan, one that takes into consideration all possible progression or digression of their conditions, is always best. So often, bedrooms, bathrooms, kitchens, entries and exits are difficult or impossible to access with reduced mobility or with a mobility aide. The independent living solution needs to consider all aspects of access within the home, along with particular needs for all types of lifts, whether the need is current or foreseen.
This article is part of a 12-month home accessibility series. Each segment will focus on a particular aging-in-place need to provide the insight and resources necessary to be successful in this growing market.