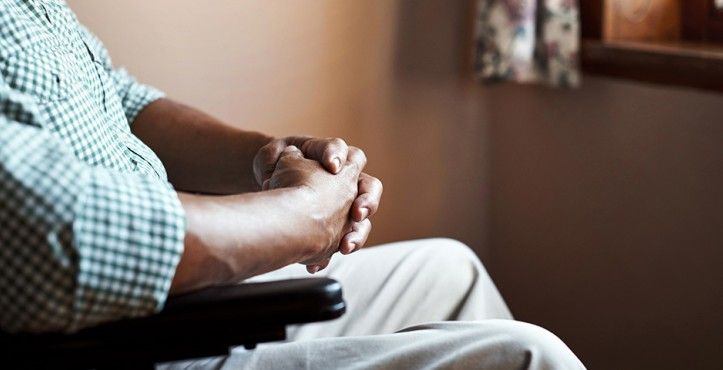 New models focus on person-centered care
Early in his career as a nurse practitioner, Ab Brody was troubled by a lack of understanding and resources available for patients with dementia treated at home and in hospice.
He saw patients medicated to be compliant and easier to handle, as opposed to caregivers understanding the patient's real needs.
Enter Aliviado Health, launched in August as an initiative by the Hartford Institute for Geriatric Nursing at NYU Rory Meyers College of Nursing. The initiative was developed after 10 years of researching community-based dementia care by Brody, PhD, associate director of the Hartford Institute, and associate professor at NYU Meyers.
With 5.7 million Americans living with Alzheimer's or some form of dementia, it may be surprising that many clinicians in home health and hospice have little training on how to manage the disease's challenging symptoms.
After all, up to one-third of home health care patients and 16 percent of hospice patients have dementia. And those patients experience high rates of hospital readmissions and health care use, adding significantly to overall costs.
Optimizing quality care and efficiency is a top goal of the National Plan to Address Alzheimer's Disease, created in 2012 by the U.S. Department of Health and Human Services. Another goal is to expand support for people with the disease and their families.
The development of dementia programs coincides with the Centers for Medicare & Medicaid Services call, prior to 2018, to improve dementia care. Federal and state agencies, nursing homes, other providers, advocacy groups and caregivers are coming together to improve comprehensive dementia care. The partnership promotes a multidimensional approach that includes public reporting, state-based coalitions, research, training and revised surveyor guidance. One aspect of improving care focuses on a 15 percent reduction of antipsychotic medication use by the end of 2019. The partnership's larger mission is to enhance the use of non-pharmacologic approaches and person-centered dementia care practices. Direct questions about the partnership to
dnh_behavioralhealth@cms.hhs.gov
.
The drive to understand patients' needs has started other initiatives such as ComForCare's DementiaWise program, which just celebrated its fifth year. That program encourages caregivers to support a patient's remaining abilities rather than focus on lost abilities.
Emphasizing what patients can do, rather than what they can't, is also the philosophy used in the Teepa Snow Positive Approach to Care, implemented by Interim HealthCare.
As of the first week of October, 1,673 individuals were in the process of completing the program and receiving the Teepa certification, while 153 have completed it, said Catherine Tedder, senior manager of program development and implementation at Interim HealthCare Inc.
Interim HealthCare's Dementia Program addresses brain changes that occur in those living with dementia, Tedder said. Hearing and vision are the most devastating sensory changes that caregivers must understand so they can better communicate with patients.
"Understanding the increased anxiety, fear and mistrust that occurs in patients with dementia is also vital to a positive care experience," Tedder said. "Our program teaches physical techniques that can reduce the level of anxiety for the person living with dementia."
Being aware of the reactions and understanding brain changes that occur at each stage of the disease gives caregivers a level of education that ultimately provides better care, she said.
The goal of Aliviado, which means "relief" in Portuguese, is to train home health and hospice agencies along with caregivers in best practices for high-quality, compassionate care.
"We want to maximize their functions and allow them to have the highest quality of life possible by implementing as many best practices as possible," Brody said.
Aliviado aims to decrease hospital readmissions, health care use and overmedication, which can lower costs for patients and the health care system, as well as increase referrals to home health and hospice agencies.
"We're currently failing people with dementia by not providing effective care, but there is a significant body of research on how to care for someone with dementia," Brody said.
Aliviado is also bringing these best practices to front-line clinicians, including nurses, physical therapists, occupational therapists, social workers, chaplains and hospice medical directors. Clinicians learn to assess and manage pain and behavioral and psychological disturbances, such as depression, agitation, aggression and psychosis.
In addition to clinicians, more than 16 million Americans—spouses, children, friends or neighbors—act as caregivers for people with dementia, helping with daily activities such as bathing and feeding. They are also at risk for stress and burnout.
Because front-line clinicians may only spend a few hours a week with a patient, while caregivers are often there around the clock, Brody designed Aliviado to focus on supporting caregivers via clinicians.
"We want the clinicians to feel like they have tools in their toolbox to educate caregivers," Brody said. "And the caregivers need to feel like they are in control."
When a dementia patient is resistant to care, for example, physical therapy is often discontinued. The patient continues to decline and is put on medication to help with pain or discomfort.
Maybe the patient is striking out because they are in pain, or maybe they just don't want to have personal care done at that moment. Or they have anxiety.
Exercise is one of the things that works in people with dementia when they are agitated, and not in pain. "Walking and moving can help relieve some of that pent-up frustration," Brody said.
He believes the only reason a dementia patient should be put on anti-psychotics is if they are having delusions or hallucinations. Best practices care would include exercise or other ways to get the patient involved in a meaningful activity. A patient who always loved to cook, for example, can be given a safety knife to chop up vegetables. "That's a meaningful activity," Brody said.
Aliviado is helping the caregiver and clinician to treat the individual as a human and a person rather than as a dementia patient.
"The reaction has been great," said Brody. "When agencies implement it, they love it."
The biggest hurdle is finding time for staff training. Costs are kept down because as a program of the Hartford Institute for Geriatric Nursing, Aliviado is not a for-profit model. The program is meant to be implemented in small and large agencies, so clinicians are not pulled out of rotation. Courses can be taken in five or six modules. Care plans can be implemented electronically.
Training is available online as are educational materials and resources that help caregivers understand issues like agitation and hallucinations, and reinforce what the clinicians and caregivers discuss together.
Brody said lower readmission numbers will be a big selling point of the program.
"Our goal is that everything we are giving clinicians to use are real-world solutions,"he said.
He wants to see Aliviado grow, not as a business but as a public service. "It's really just about helping as many people as we can," he said. "If we have 25 agencies to start with to get it out there, that'd be great. [I'd like to] maybe have 1,000 agencies in five years or so."
Aliviado's resources will eventually expand to support home health aides, as well as patients with other serious illnesses such as heart failure and cancer.