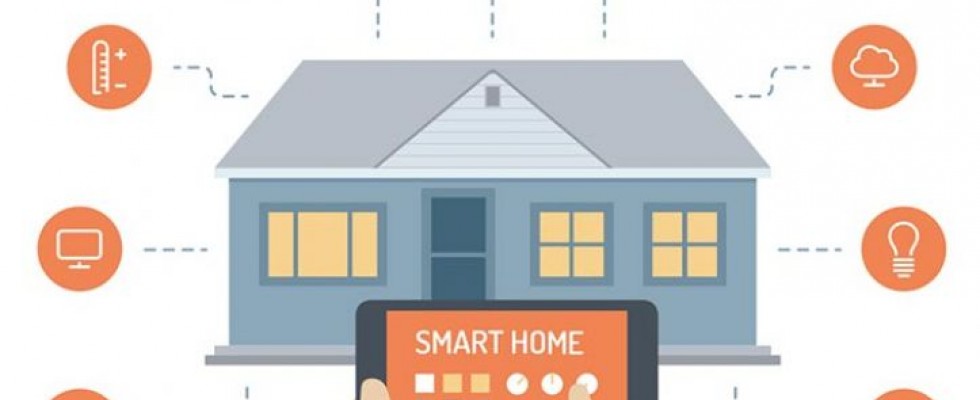 5 ways connected devices are pulling care together
Tuesday, December 11th, 2018
Trends in smart home technology are going beyond panic buttons. Modern smart homes are slowly but surely becoming an invaluable tool to help people take care of loved ones who are aging in place.
How does a smart home work?
1. Notes pattern deviations—Motion sensors, strategically installed throughout the house, alert loved ones when seniors are waking up, moving around, or opening the fridge to get something to eat. By following their daily routine, the system can detect if anything is amiss. For example, an alert can be triggered if a senior stays in bed or in the bathroom much longer than usual, respecting their privacy at all times.
2. Helps prevent wandering and enhances security—Through a smart lock and magnetic door sensors, family members can be notified every time someone enters and leaves the home. Smart door locks are programmable to give scheduled, temporary access to carers and doctors and also in emergency situations for first responders. This is not about spying on their every move but about making sure they are safe. It is especially useful for seniors who are becoming increasingly frail or infirm, as well as for those in the early stages of dementia for whom it may be dangerous to leave the house on their own.
3. Helps track medication use—A magnetic door sensor on the medicine cabinet door makes it possible to check whether someone remembered to take his or her daily medications. The connected activity log, which is accessible from a smartphone app, shows if the cabinet was opened and when. Smart rules make it possible to send creative medication reminders. For example, a light in the kitchen can be programmed to turn a different color when it is time for nightly medications and not to return to its original color until the sensor in the medicine cabinet detects that the cabinet door has been opened and closed.
4. Detects safety issues—Smoke, carbon monoxide and water detectors add an extra safety measure that could become a lifesaver in certain situations. Suppose someone forgets to turn off the stove while cooking or heating food, and something starts to burn. An immediate alert can go out to smartphone, allowing a caregiver, loved one or friend to react on the spot to prevent serious damage. Likewise, a smart thermostat can ensure the house is never too hot or too cold. On cold winter days, forgetting to turn on the heat could put health at risk.
5. Monitors for criminal activity and falls—Although some people may find it intrusive to have a connected camera in their home, there is no doubt that it is a useful tool for safety in the home. It allows someone to check in on the resident in real time. It may also deter elder abuse.
Technology not only offers peace of mind for everyone involved—both the remote caregiver and the senior—but it can also become a lifesaver in situations when time becomes a life or death matter, such as in the case of a fall, injury or accident, where a quick response is essential.