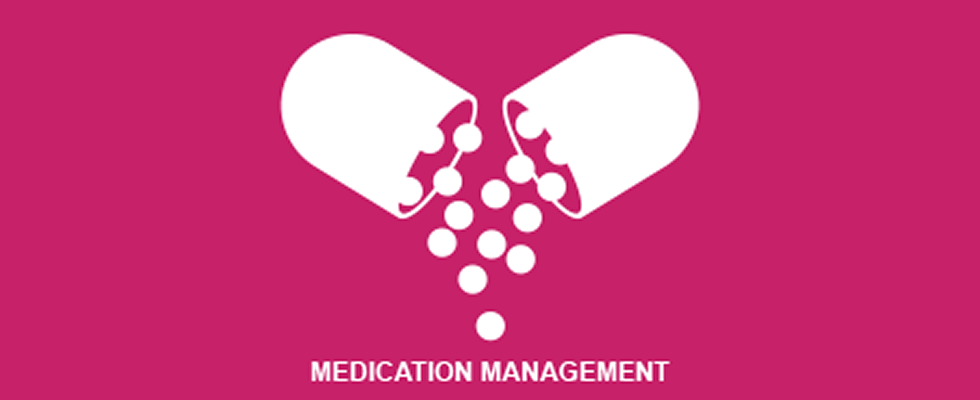 Market-leading products for your business
 Cue-Rx 
CUE-RX
Cue-Rx blends advanced web-connected smart features with familiar medication bottles, resulting in a high-tech product that is less intimidating to new users. An internal carousel delivers the appropriate medication to the user at the correct time, avoiding the need for the user to remember complicated dosing schedules. A cellular connection delivers real-time compliance information to the cloud. Cue-Rx's web portal is designed to monitor many patients at one time. The system automatically isolates users with compliance issues, ensuring they get immediate attention. Visit cue-rx.com.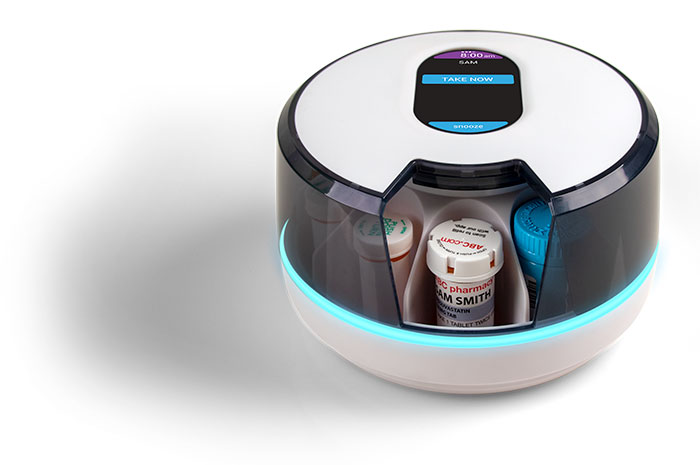 Low Profile Organizer
MEDCENTER SYSTEMS
The MedCenter Low Profile Monthly Pill Organizer has 31 daily pill boxes to organize medications or supplements by the month and is designed with minimal height so it can be placed safely in a drawer or lock box. The pill boxes are divided into four daily compartments: morning, noon, evening and night. Paired with the MedCenter Talking Alarm Clock and the MedCenter Traveler (sold separately), it creates a complete monthly medication organizer and reminder system for home and on the go. Visit medcentersystems.com.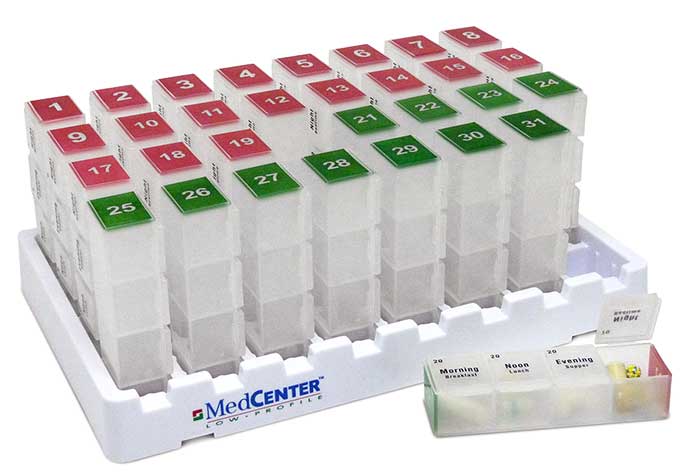 The MedCenter Mini
MEDCENTER SYSTEMS
The MedCenter Mini is a compact monthly pill organizer for users who take only a small dose of daily medicine. This unique compact system requires minimal maintenance once a month to combine, organize and fill. Each of the eight included pill boxes contains four numerically marked, large-capacity compartments for each day of the month. This gives users a total of 31 daily compartments in the most compact monthly organizer MedCenter Systems has available. Visit medcentersystems.com.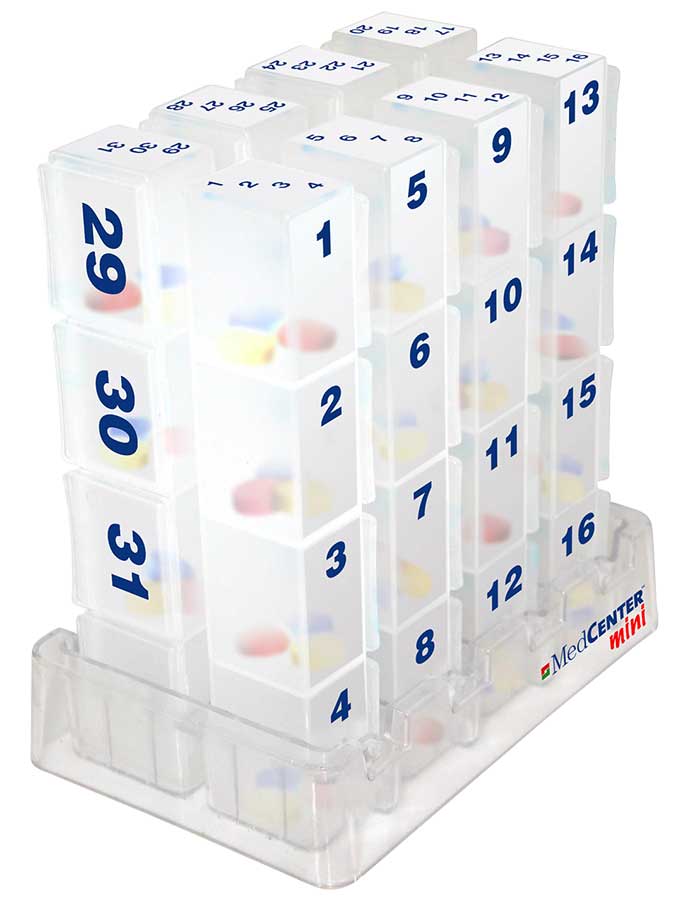 Apex Carex Ultra Pill Splitter
COMPASS HEALTH BRANDS
The Apex Carex Ultra Pill Splitter with Blade Guard can be used to cut medication doses in half and is useful for those who have difficulty swallowing pills. Designed for convenience, this pill splitter allows users to cut pills and collect them in a built-in tray, making it simple to divide a day's or a week's worth of pills in one sitting. Featuring a pill grip, the splitter holds the pill firmly in place while cutting. This clear pill splitter features opaque blue grips for easy handling and a self-retracting blade guard for safety. Split pills cleanly in half with the strong stainless steel blade. Visit compasshealthbrands.com.