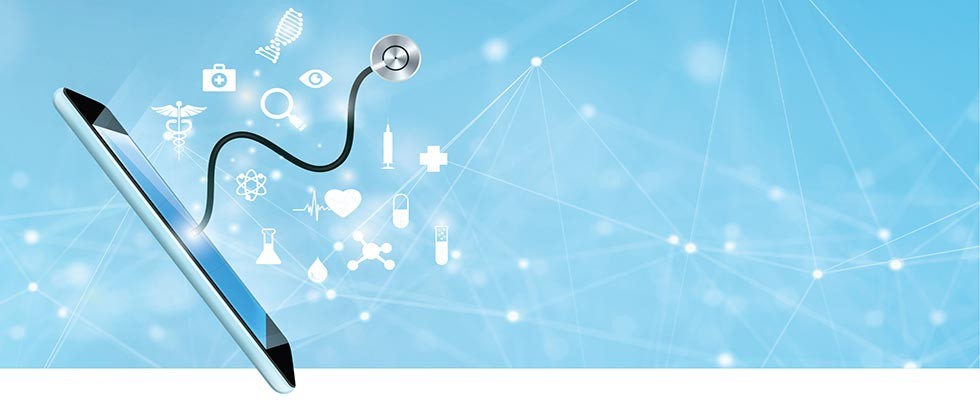 Telehealth tools help keep patients & caregivers safe during tough times
Tuesday, September 1, 2020
Virtual care has experienced rapid acceleration and utilization during COVID-19. Many home health agencies quickly adopted telehealth in order to address patient and staff concerns about the novel coronavirus. On the policy and payer side, telehealth-related federal and state regulations were relaxed and private payers also expanded access to telehealth. As a result, agency leaders turned to telehealth in order to protect their staff and their patients while continuing to provide care in a  manner that limits exposure and the risk of infection and transmission.
Home health agencies and other post-acute care organizations are using telehealth apps' HIPAA-compliant video functionality to conduct virtual visits with COVID-19 patients who have been discharged from partner hospitals. With in-person visits restricted and personal protective equipment (PPE) supplies limited, front-line caregivers have been able to help hospitals discharge COVID-19 patients earlier and reduce the risk of rehospitalization by leveraging telehealth. This use of technology reduces the burden on our nation's hospitals while opening up available beds for the most critical patients. With a telehealth app, front-line caregivers can safely answer the call to care for a COVID-19 patient, minimize the risk of infection and transmission, and deliver impactful care virtually in the home.
Many agencies were already using telehealth or preparing to use telehealth when the pandemic emerged. For Concierge Home Care, virtual care reflects the agency's mission, vision and values. The company—which Chief Operating Officer Linda Murphy says is an early adopter of technology that counts innovation as part of company culture—initially implemented a telehealth app in order to prepare for the Patient Driven Groupings Model (PDGM).
"We deployed virtual care because we must continue to meet the needs of our patients—and our clinicians," Murphy said. "We needed a way to get the same (or better) outcome but reduce overall care cost. It's a no-brainer that virtual care is the answer to PDGM. Clinicians need to manage patients by outcomes and actually perform overall case management while reducing overall costs and getting better outcomes. How else can you accomplish this without virtual care?"
During the pandemic, Concierge is using a virtual care platform to broadcast COVID-19 tips and reminders to its patient population, in addition to engaging patients with virtual visits and by sending condition-specific messaging.
"It is critical that we share information about preventive measures to our patients," said Murphy. "We were able to quickly push a message about the coronavirus to our patients. We even included a link to a video from the World Health Organization to ensure the accuracy and quality of the patient education."
Aspire Home Health and Hospice of Utah initially implemented virtual care in June 2019 to support a goal of providing patients with the best in-home health care and therapy services.
"We're infusing technology into the delivery of care. [Our platform] allows us to touch the patient more frequently. It shows our patients that we're caring for them—even when we're not in their home—and that we want them to be more self-reliant," said Kris Carter, Aspire's executive director. Like Concierge, Aspire recognized how telehealth could help the agency address PDGM before the new model emerged in early 2020. And with a telehealth platform, Aspire has been able to reduce rehospitaliation rates and remain profitable with the shift to value-based care, Carter said.
Amid the pandemic, Aspire has leveraged telehealth to optimize the productivity of its most important resource: nurses.
"We have a nursing shortage. The future will be using technology and having a nurse in the background/back office. We can't burn out our nurses—our front line. The question is 'how do we make our staff go further?'" Carter said.
Another focus has been on caring for diabetic patients with daily touch points, even when staff is not on site or in person. Virtual care has helped.
"With [virtual care], we accomplish more with less," Carter said. "We care for more diabetics in less hours with fewer nurses by using virtual visits and condition-specific messaging to engage these patients on a daily basis with education, self-management and motivation."
As the pandemic emerged, some agencies immediately adjusted their delivery model to include telehealth. Excelin Home Health CEO Alicia Marr said one factor for the company was a lack of PPE. By going to video-based virtual visits, she said, they could protect patients and staff.
Excelin launched the use of a telehealth app and virtual care platform to safely care for their patients and staff in rural and central Texas, Houston, Sacramento, San Diego and the California Bay area at the start of the pandemic to help reduce the spread of COVID-19 and also address the patient burden facing their institutional and community partners—hospitals and physicians. As a result, Excelin has been able to safely continue to provide needed care to patients by conducting virtual visits when in-person visits are restricted by the patient, the family caregiver or the nursing care facility.
"We have brought in family caregivers into the video call using the platform. This is especially critical and meaningful in hospice to engage family members. The video call allows the family to say goodbye to their loved one while receiving compassion and reassurance from our nurse," Marr said.
Visiting Nurse Association (VNA) also implemented a telehealth app and virtual care platform to safely care for their patients and staff across Nebraska and southwest Iowa.
"We have a responsibility to be in the community. If we can't be there physically, we can be there virtually," said Jamie Summerfelt, president and CEO of VNA. "[Telehealth] enables our staff to continue caring for the communities we serve and support. We started caring for COVID-19 patients in early April and it helps us safely check in with these patients upon their release from a hospital setting."
Post-acute care organizations can use telehealth to safely continue care during the coronavirus pandemic and set themselves up for success as the country moves into the next phase of health care delivery. In the meantime, agencies can evaluate the strengths of various virtual care platforms by asking the following questions:
Can this platform conduct virtual assessments for COVID-19 with at-home patients?
Will this platform be able to facilitate virtual visits with patients to ensure the continuity of ongoing care?
Does the platform have the ability to send out updates to all patients so they continue to receive vital information regarding the novel coronavirus and preventative measures?
Can the platform send condition-specific messaging so patients can receive timely, educational information about their existing condition(s) and overall well-being?
Does the platform enable patients to virtually access staff in order to minimize the stress of feeling lonely or socially isolated, especially if they are required to be home?
Will the platform help staff monitor patients' level of engagement and vitals?
As in-person care delivery starts to resume, patients will expect to have more virtual care options based on their interest, usage and satisfaction with telehealth amid the pandemic. However, it is important to remember that HIPAA-compliant requirements have only been waived temporarily. Organizations need to ensure they have a HIPAA-compliant platform that helps them facilitate virtual care today and continues to protect patients (and their organizations) in the near future. A safe and secure platform is even more critical if a potential second wave of COVID-19 cases materializes or if there is an influx of patients as elective procedures cautiously resume.