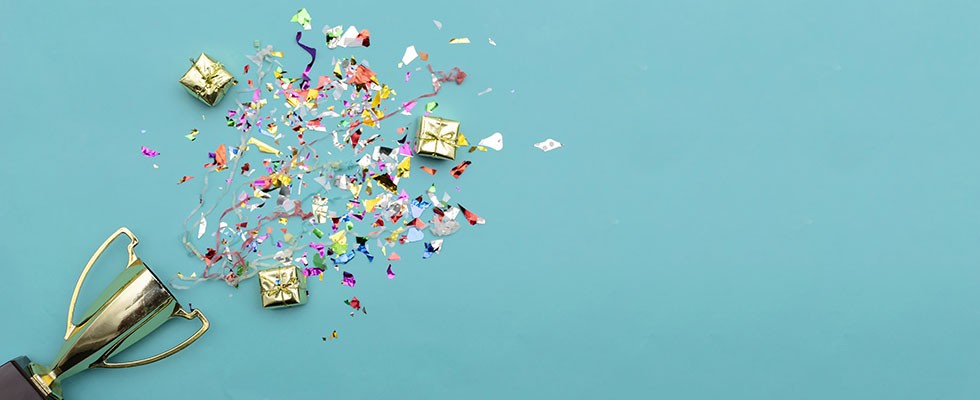 Show your employees you care
Wednesday, November 10, 2021
Health care organizations were already experiencing pressing labor shortages well before the pandemic. But new COVID-19 variants and subsequent employer vaccine mandates are adding fuel to the fire and putting patient access to safe, quality care in real jeopardy.
According to the American Health Care Association/National Center for Assisted Living, 99% of nursing homes and 96% of assisted living communities are short staffed. In some cases, families looking for available rooms have been turned away because care facilities lack the employees to provide adequate services.
Home health aides are in particularly high demand—and increasingly short supply—as the Silver Tsunami of aging baby boomers has begun to arrive. Americans ages 65 and older now number 54 million, with many wishing to age in place.
In Maryland alone, the waiting list for homecare paid for by a Medicaid waiver is 21,000 names long. And this is only the beginning. According to the U.S. Bureau of Labor Statistics, there are more projected job openings for home health aides in the next decade than for any other occupation.
Hiring Difficulties Abound
Facing this formidable challenge, homecare organizations and hospital systems are ramping up hiring, and many are throwing in special perks like fitness trackers and recurring cash incentives. Some benefits, such as flexible schedules, are no longer seen as fringe, due to changes in child care and schooling during the pandemic. Such incentive packages come with hard costs that organizations must absorb to keep or entice new workers.
On the other hand, losing employees is costly, too. The average cost of turnover for a registered nurse is $40,038, resulting in the average hospital losing $5.1 million per year, according to a 2021 report. In senior care, the comprehensive cost of replacing a direct-care employee is 25% or more of each employee's annual compensation, according to LeadingAge.
A Different Approach
Here's the elephant in the room: Companies wouldn't have to focus so much on hiring if they were able to minimize turnover. So why aren't organizations talking more about retention? Why are so many throwing their hands in the air and assuming that large-scale turnover is inevitable?
Perhaps it's because health care industry insiders tend to look down on a powerful tool at their disposal: recognition. Employers find recognition programs exhausting—just another thing to maintain and the first thing to fall by the wayside during hard times. Employees, meanwhile, are often skeptical of efforts that seem designed to squeeze more juice from the proverbial orange.
Recognition and retention programs must certainly go beyond blanket statements about health care workers being "heroes." Workers need more than signs and banners, pats on the back and form letters. Employers must both show and tell individuals what they have done each day to improve lives—and, in many cases, save them.
More Than Money Matters
When done correctly and consistently—and combined with a culture of celebrating the caregiving craft—recognition can be the most powerful motivator of all. A 2021 Harvard Business Review study determined that those in "helper" professions like health care "place a higher value on social recognition, and are less motivated by salary" than their counterparts.
Could it really be possible that social currency is more precious than cold hard cash? It seems to fly in the face of widely accepted economic theory and upend the ways that providers should think about workplace satisfaction.
One 2016 study illustrates how easy it might be to make a difference. A manufacturing company looking to increase productivity asked its employees whether they would prefer to receive bonuses, pizza or compliments.
The results were surprising. Both pizza and compliments drove more productive employees—and sustained that productivity over longer periods of time—than financial bonuses did. In the end, compliments, even something as simple as a hand-signed note from the boss, were actually the most likely of all to drive extended improvements in work efficiency.
Moreover, if those compliments and pizza celebrations are fostered through a comprehensive program, employee recognition could be more cost effective than sustained widespread bonuses.
Peer-to-Peer Power
When it comes to homecare workers, recognition and culture-building may seem like impossible tasks.
With no centralized location to routinely report to, these virtually invisible and often undervalued workers aren't easy to invite into a shared workplace. And yet, the very nature of their employment means they may need to experience a feeling of belonging more than those in any other field in health care.
The Ceca Foundation took a stab during the public health emergency at making a difference for homecare workers, developing a partnership with Arosa, a national in-home caregiving services company with a team-based approach to care management. Arosa, whose workplace mission is to "attract, train, retain and treasure the best care professionals," was looking for a way to strengthen its staff during the pandemic.
Arosa CEO Ari Medoff said that Ceca's programming has helped augment the company's culture of gratitude. It has also encouraged teammates, clients and others to highlight the good works of Arosa's care professionals through nominations.
"As we continue to bring on new teammates, sharing the purpose and impact of the Ceca Awards has been a core component of our onboarding," said Medoff.
The mission of the Ceca Foundation is to celebrate caregivers. Since launching in 2013, the foundation has recognized more 30,000 acts of care and honored thousands of health care workers who go above and beyond at hospitals, nursing homes, retirement communities and many other care settings.
The "secret sauce" of the program is three-fold.
It's a strategic partnership, managed by Ceca's team and run at regular intervals, complete with award celebrations, public recognition and small cash rewards—a gesture that is more symbolic than monetary. As a result, it relies less on those in leadership or human resources to keep it going.
The plug-and-play software and program structure makes it easy to collect and share stories from staff members, clients and their families without burdening administrative teams.
Nominations come primarily from team members themselves, who begin to see the work they do more clearly by being encouraged not just to nominate each other, but also to notice each other and all the small but meaningful acts of care they perform.
Although anyone can write a nomination, it's the peer-to-peer recognition that results in the most awards—and in the most employee engagement.
You wouldn't believe the heart-warming stories we receive every day from partner communities. Like Penny Isaac, an Arosa team member who got approval to bring a nursing home resident into her own home when the power was out and the temperature dropped below 30 degrees. It's caregivers like Isaac, who go the extra mile in providing person-centered care, that the Ceca Foundation wants to recognize.
In this way, Ceca is helping Arosa staff—and many others nationwide—remind those in the field of health care and caregiving why they go to work every day and, more importantly, why they might want to stay.
Employee engagement and retention requires attention on multiple fronts. But staff at the foundation have seen the significant impact that employee recognition has on engagement and retention—and it needs to be baked into a company's culture to create lasting impact, not just lip service.