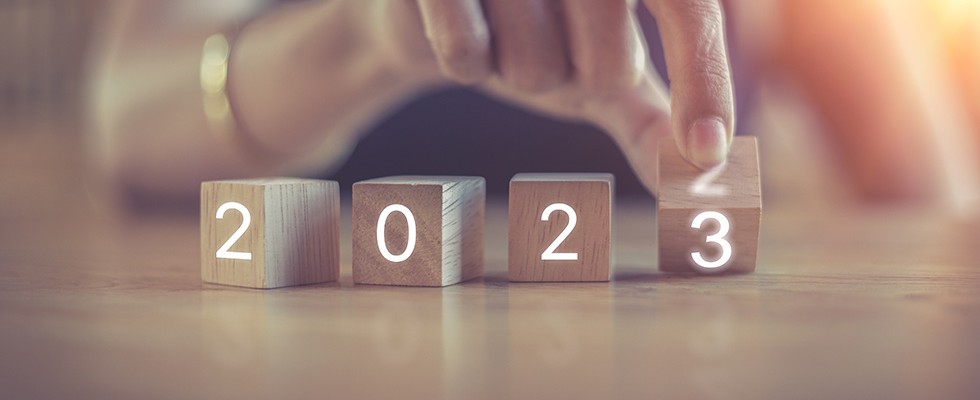 Thursday, January 12, 2023
One year ago, demand for home-based care was surging. It had emerged as a political priority, and the primary obstacle seemed to be labor shortages.
Amid this momentum, we may have expected 2022 to be the moment when reimbursement rates for homecare would climb or new doors would open, enabling agencies to better compete for talent.
This didn't quite come to pass. So, care organizations in 2023 are forced to focus on what they can control to drive sustainable growth and gain greater control of their own destiny.
The most pressing areas will be:
fully realizing new technology to shore up operations
training and developing skilled staff
leveraging demand for homecare to pursue new sources of funding or partnerships.
Here are my five most important considerations for agencies in 2023.
1. Declare war on repetitive tasks by back-office staff.
I would estimate that most care providers spend as much as one-third of their gross profit in coordination and supervision. This leaves staff spending far too much effort on administrative tasks and not enough on decision-making and building relationships with clients and caregivers.
Agencies must dissect their workflows and deploy automation tools within their software to govern repetitive tasks. Other artificial intelligence (AI) tools can be set to monitor clinical notes and assess risk so that supervisors can manage deeper caseloads and respond quickly to clients in need. Scheduling optimizers and automated dispatch can save coordinators and caregivers tremendous amounts of time, revolutionizing back-office operations.
2. Simplified operations will become part of the delivery of care.
An efficient back office is one of simplification—and part of that is making administrative efforts legitimate aspects of care delivery. To unlock this potential, agencies can strip away friction to invite new levels of efficiency and collaboration across the care ecosystem.
For example, software that seamlessly connects all members in a circle of care creates a clear bridge of communication and visibility for clients, families and providers.
Another simplifiable workflow exists within subcontractors. By automating offers and referrals, data captured at the point of care (e.g. punch data or progress notes) can be synced through from the supply-side system to the demand-side system.
3. Offer continuous learning & growth opportunities.
Labor shortages remain the most persistent problem in homecare, from aides and personal support workers to registered nurses and physical or occupational therapists.
In 2023 and beyond, it will be crucial to invest more in continual upskilling efforts to get a leg up on this ongoing challenge.
Today, employees across the industry seek opportunities to learn and grow. The key to attracting and retaining talent is to integrate continuing education tools and training resources into a platform that caregivers can freely access on their own watch.
Supplement this by putting technology in place that makes your team's jobs more efficient, relieves administrative burdens and keeps them working at the top of their skills and licensure.
4. Break convention & seek new funding sources.
Hospitals are in crisis and, no matter the slow pace at which health systems evolve, we all know that a "hospital-at-home" focus is the necessary model of the future.
There is an opportunity for agencies to strategize a new approach—and reimbursement—directly with hospital administration, thereby avoiding intermediaries.
The foundation is there now, motivated by the COVID-19 pandemic.  The Center for Medicare & Medicaid Services' (CMS') Acute Hospital Care at Home waiver means that inpatient-level care can already be delivered at home at an equal funding level—and this is sure to exist long into the future on the promise of improved patient safety, better outcomes and cost savings. Plus, health systems are building new home-based programs and are open to novel partnerships and risk-sharing agreements.
In this climate of change throughout the care continuum, homecare organizations have the footing and experience to make a different pitch to different groups more than they ever have before.
5. Resist the commodification of our industry.
Finally, it's time for a rallying cry. To build thriving agencies that work for all stakeholders and deliver on the promise of better patient outcomes, we must trade in those outcomes—not in hours of care. Homecare cannot be pushed down the value chain.
Sometimes it requires lobbying with a governing body like CMS. For example, Medicare gave managed care organizations the ability to manage home health episodes directly and they have started procuring "hours of care" from agencies as a result (versus bundled models).
An era of high demand and scarce supply provides an opportunity to set the terms on which we are willing to engage, be that with managed care organizations, Medicare Advantage plans or with state or other health authorities.
Let's highlight the value we bring our clients and preferentially engage with payers that allow us to unlock profit pools by focusing on patient outcomes. The alternative—being continually squeezed between wage rates rising faster than reimbursement rates—is a road to ruin.
Against this backdrop for 2023 will emerge opportunities for providers of home and continuing care that could mark success for years to come. It will require some outside-the-box thinking, some key internal investments and some strategic capitalization on a surging public demand.