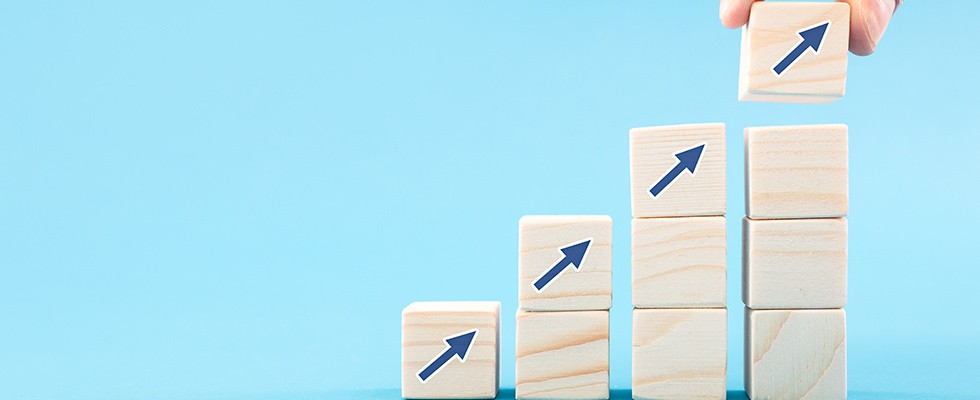 Thursday, January 5, 2023
The year 2023 is here and growth strategies are being scrutinized and finalized. The process of analyzing, planning, testing tactical execution plans and preparing for industry headwinds are resource-intensive activities, with little room for miscalculation.
It's important to spend time now on these four areas of creating a growth strategy to ensure your time later is spent refining, versus starting from scratch.
1. Alignment & Intel
Align with the overall vision and strategic direction of your organization. If your CEO's organizational vision is to grow organically, then your growth strategy should be anchored in increasing share in your currently serviced markets.
Utilize high-value market data to answer these five questions:
How is utilization trending in our market?
How do we compare?
Who are the biggest referral sources in
our market?
Who are our biggest competitors?
How do we stand out?
Use the answers to these questions to identify target segments and accounts and define your competitive advantage. Additionally, you should identify the "personas" you will target.
In each segment, consider the professional roles that refer (or influence referrals) to post-acute care. What are the characteristics of those roles? What experience do they typically have? What motivates them to refer?
2. Sales Planning
Spend time digging into your targeted accounts, organizing them into manageable territories, assigning the right representatives and creating a plan for each account that leverages your organization's strengths. The time you spend now will pay off later.
To start, keep it simple by categorizing your target accounts into four groups based on overall referral opportunity and your current share of the opportunity. Then align your approach with the opportunity.
Below are the four groups to segment your accounts into:
Group 1: High opportunity, high share; protect and grow
Group 2: High opportunity, low share; grow
Group 3: Low opportunity, low share; walk away
Group 4: Low opportunity, high share; reevaluate
Next, organize your accounts into manageable, logical territories. The size of a territory will vary based on the segments included, but shouldn't exceed 45 accounts. Assign representatives to territories based on their skill set, not geography or convenience.
And finally, arm your reps with a sales playbook that will empower them to engage referral sources effectively.
Selling post-acute services today requires high-quality interactions with referral sources who demand solutions proven to address their needs; driving consistent referrals requires sales reps to navigate those interactions with ease. What proven strategies or "plays" do you teach your sales force? Do you have a sales playbook? Reps need to know what "plays" to run by segment, persona, and situation.
Updated regularly, and used consistently, a sales playbook will empower sales reps to appropriately engage referral sources. If you don't have a sales playbook—or if the pieces of your playbook are disorganized, incomplete or unstructured—start the process of building a standardized, effective and dynamic playbook today. Begin by assembling a group of successful sales reps and leaders and determine what plays they currently use that are successful. Create work groups to pull content together and develop each section. Start simple. Use what you have and iterate over time to perfect your playbook.
Your sales playbook, territory design and account-level strategies are all critical components of sales planning. And while sales planning will look a little different in every organization, it should always be a standard practice in your organization.
Once a growth strategy and a sales plan are in place, you're ready to execute and drive results.
3. Sales Execution
Successful sales execution not only relies heavily on having the right sales reps in the right position, but also on setting clear expectations and direction for your team. Don't overcomplicate it. Stick to the fundamentals of sales: activity, audience and messaging.
Focus on protecting representatives' time to ensure they're in the field during the most critical selling hours. Help your reps establish an activity cadence that optimizes their time—allowing them to make as many quality sales call as possible—while also distributing that time appropriately across their accounts.
You've done the hard work to define your target accounts. Now help your reps perfect their messaging. Successful execution relies on delivering the right message to those target accounts. Effective messaging is
more than talking about your organization. It's understanding and solving problems for the customer.
It requires striking the right balance of art and science. Strong interpersonal communication skills and a genuine interest in understanding and helping others, paired with a proven sales process and data-driven solutions should be prerequisites for a sales position.
Arm the right individual with strong sales prerequisites consistently and watch them thrive. As a leader, much of your time should be spent in the field coaching your reps, helping them articulate the strengths of your organization through meaningful conversations with referral sources—working the plays in the playbook.
Successful sales leaders should closely monitor the correlation between representative activity and account performance and know when to change course, or coach team members through a behavior change.
Ensure that your growth strategy includes a cadence for coaching and holds leaders accountable to it.
4. Sales Support
Sales reps can and will drive their own success, but it's crucial to support them along the way. Your 2023 growth strategy should include the tools to enable your sales force, the methodology and cadence for measuring and monitoring performance, and structured development for representatives and leaders.
Sales roles are largely autonomous, but that doesn't mean accountability should be. Sales reps must understand what is expected of them and how you will measure their success. Establish key performance indicators (KPIs) and hold reps accountable for hitting benchmarks.
Sales KPIs to track and measure include:
Referrals, admissions and conversion rate
Call activity
Performance as compared to goal/quota
A customer relationship management (CRM) tool is a valuable tool for visibility into representative activities and will highlight correlation between that activity and performance. Make sure your CRM is mobile-ready, so your reps can track tasks and to-dos on the go.
Overall, the right CRM will simplify territory management, increase rep efficiency, promote better sales conversations and provide the insights you need to make data-informed business decisions.
Supporting your sales team starts with the right tools and defined KPIs, but that won't drive consistent growth unless paired with a structured rep and leader development program. No matter the size of your organization, a formal onboarding process and development plan for your reps is critical.
It can be a simple plan that's enhanced over time, but there must be an intentional focus on the professional development of the sales team.
Whatever the current state of your 2023 growth strategy may be, make sure the four areas discussed here are addressed to be best prepared for the new year. And remember, growth strategies are circular—never linear—and require ongoing refinement.
Regular strategic discussions with your team will ensure that everyone is on the same page and that they understand the goals set for the year, and will help prepare them for challenges that may arise and affect your growth marketing strategy as well as your organization.