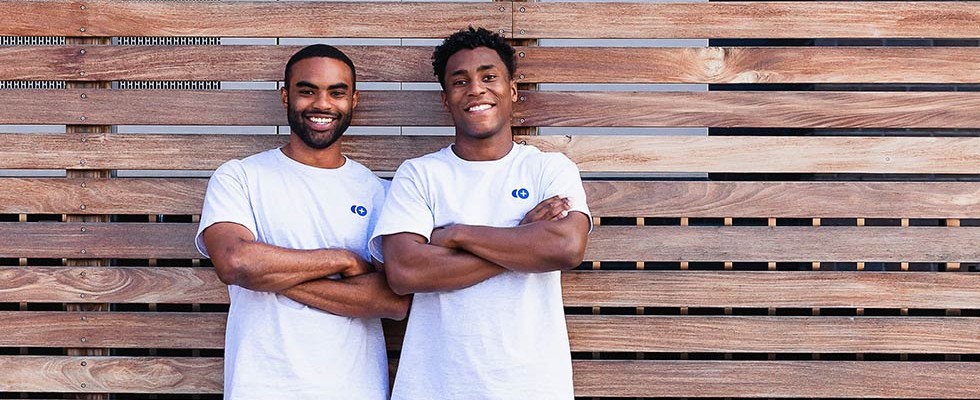 How a company founded by Brown University undergrads is making a big impact on senior care
Tuesday, September 6, 2022
Health-related technology is a crowded market—and more solutions are being launched every day. It can be hard to set your company apart. But the team at Intus Care is doing just that, with a deep focus on the senior care space. The Intus Care platform is designed for Programs for All-Inclusive Care for the Elderly (PACE) and Medicare-Medicaid integrated program quality management, a segment of senior care that the Intus Care founders say is most in need of technology solutions.
Getting Started
Intus Care was conceived in 2019 while its founders were still in college at Brown University. Co-founder and CEO Robbie Felton's mother was a geriatric social worker and, later, manager of a PACE program in his home state of Michigan. He would often accompany her to volunteer with the seniors she visited and worked with.
"I got to see firsthand how those sorts of high-touch programs that are community based can affect those very vulnerable and frail populations," he said.
When he started at Brown, with a major in public health, Felton's conversations with his mother kept returning to her work. Through those conversations, he noticed something: The providers had plenty of data, but it wasn't delivered to them in a usable format.
Evan Jackson, then a religious studies and economics major—and now chief operating officer—came to the senior care space from a different angle, when he interned with a long-term care-focused private equity firm.
"I was coming into the firm thinking that I was learning the ropes of finance, but (the organization's) focus was making long-term care investments," Jackson said. "I got to understand the space and learn it a little bit from a back office perspective."
Felton and Jackson met on the Brown football team and connected on their passion for the senior care space.
"After meeting Robbie, and him explaining PACE to me, I was like, this is amazing. We have to know more [about this space]," Jackson said.
But the two aren't software engineers or designers. While they could work out the business aspects, the software had to work and provide a seamless experience for users. That's where fellow student and computer science major Alexander Rothberg, who became chief technology officer, came in.
"It was all starting to come together. We had the health care piece, the business piece and now the tech piece," Jackson told the Brown Daily Herald.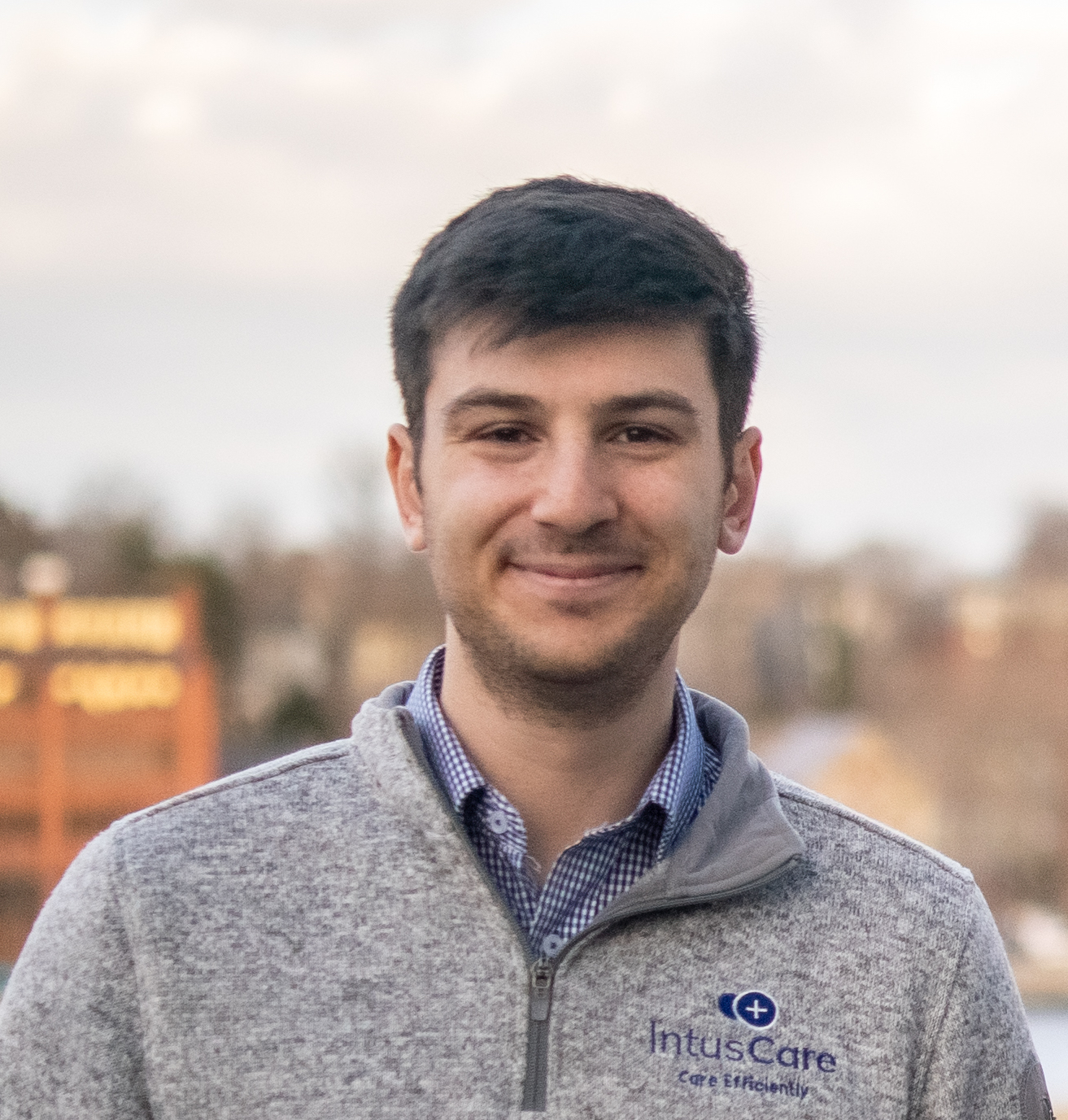 Intus Care Chief Technology Officer Alexander Rothberg
Moving Forward
Any great tech startup also needs funding and backers to get off the ground. In fall 2019, while still studying at Brown, the team earned a finalist spot in the MassChallenge startup accelerator program and received $50,000 in seed money. It was a pivotal investment, Jackson told the Daily Herald.
Following that win, Jackson and Felton took a year off to volunteer at the PACE program Felton's mother oversaw in Ann Arbor, Michigan.
Felton said that their time with the PACE program showed them how badly a system was needed that would help participants. Providers are under pressure trying to accomplish all they need to do for their clients. It needed to be easier for them to leverage the insights they were gathering from patients without too many complicated steps or an extra program on their devices, he said.
"When people want to make that jump over from some other area of health care—or even an industry outside of health care—into the senior care space, a lot of times they just don't understand the nuance in the industry and the complexity of the individuals being served—the complexity of the models of care—and that doesn't lend itself to better outcomes for the patients, better products for the providers," Felton said.
Meanwhile, Rothberg remained at Brown to take additional courses and to oversee a group of student developers. What he learned and built would play a big role in the final product.
Jackson and Felton returned for their senior year with a better business plan. They went to Rhode Island PACE with their pitch. In fall 2020, they enrolled 300 Rhode Island PACE members on the platform, and by fall 2021, they had enrolled thousands of members across seven states.
That hard work paid off. In spring 2020, Intus Care captured the Nelson Center's Brown Venture Prize—bringing in $25,000—and raised $600,000 as part of its first round of funding. The company also just completed a $3.1 million funding round.
Help With Staffing
All of the data the team was gathering needed to tell a story, Jackson said. The goal of the product and the company is to keep seniors at home and out of the hospital. But without the right data at the right time, providers can't and don't realize their clients are struggling.
And then there's the staffing shortage that is affecting all areas of senior care. It's a struggle not only to find caregivers, but also to hire back office staff. Technology can help ease the stress employees feel by automating their daily tasks.
"My thought on that is if you can't hire a second person, make the person you have be able to do twice as much," Felton said. "With our platform, we make sure to implement features and functionality that help people and organizations better load balance so that people can be focused on what they need to focus on."
The team kept hearing from providers about spreadsheets and reports they had to create, spending hours at work trying to get the data in and the burnout it caused.
"As we pull all this data, one of the secondary functionalities we realized is that we could really be an automated data reporting tool for programs," Jackson said. "So now rather than having to go through all the information and search through countless records in the electronic health record and try to pull all this information in, we make it really accessible for programs to create reports in minutes."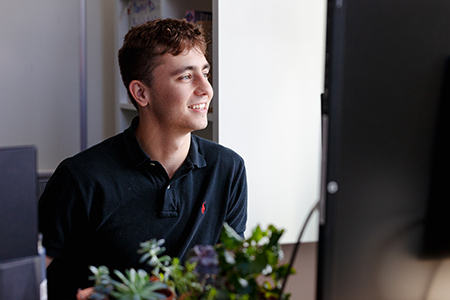 Will Mims, Director of Market Strategy. Mims was incorrectly identified as Rothberg in our print edition.
Patient Privacy
The team is collecting a lot of data on PACE patients, including social determinants of health, Jackson said.
Intus Care tracks the person's living situation, access to food, potential medication errors and more. It can better inform patient care to know if the person lives in a ZIP code with a lot of air pollution or in a food desert.
"We're trying to be as holistic as we possibly can in the way we're ingesting data. … In order to get a really good picture of the participant, there's a lot of information you need," Jackson said.
With all the data the platform is gathering, Intus Care knew patient privacy had to be top of mind, Felton said. In June of this year alone, there were 31 reported breaches of 10,000 or more health care records, affecting 1.2 million individuals, according the HIPAA Journal.
"We make sure to stay up on all of the compliance standards and make sure that we're being proactive, not just reactive, in our security," said Felton. "We work with multiple firms to ensure our backend infrastructure is secure."
To the Future
The three company founders graduated earlier this year. Intus Care's next big task is working to send representatives to new clients to help create a data-driven environment, partnering with them to develop best practices, Felton said.
The company is also looking at adding tech-enabled services to the platform, such as fall monitoring and medication management, which can help keep patients out of the hospital.
"There's no better feeling than when one of the programs calls and says, we just avoided an admission," said Jackson.
PACE is growing, and will continue to do so as more Americans reach the age of Medicare eligibility. And while PACE programs currently serve only the dual-eligible senior population—that is, low-income seniors who qualify for both Medicare and Medicaid—there is a push to expand the service to seniors on Medicare or Medicare Advantage. That expansion will need the technology infrastructure to grow and accommodate more users, Jackson said.
"We would like to be one of the agents for these programs to grow," Felton added. "We've helped programs grow throughout our tenure. And we want to be a sounding board and a support system for these new programs and existing programs as PACE becomes a nationwide force for dual eligible high-quality, high-value care."
Jackson said they want Intus Care to become a clinical operations tool that will help organizations streamline the way they operate and take action.
"It's really a world of possibilities, and we're really excited to explore it," he added.
For Jackson and Felton, the solutions they are building are really about the future—their own included. Like many in their age cohort, Jackson and Felton are driven by a mission to make the world a better place and have an impact on their community, something Felton said companies need to examine as they try to recruit more and younger workers. But ultimately, it comes down to making a better way for people to age at home.
"Robbie always likes to say, 'We're all going to be old one day," said Jackson. "So let's build solutions that will help yourself down the line."