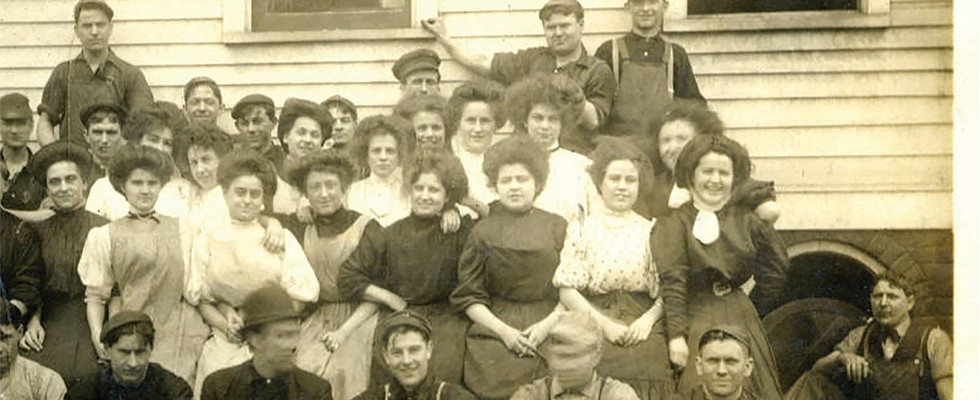 Understand the modern respiratory field through the history of DeVilbiss nebulizers
Friday, September 29, 2023
Several years ago, while sitting in the treatment room leading up to an appointment with my ear, nose and throat physician, I noticed some very unique and familiar devices on the instrument table: a set of specialty DeVilbiss medication nebulizers, which were originally designed in the early 1900s. I asked if he knew the origin of the nebulizers and whether he still used them. He replied, "Those are the DeVilbiss nebulizers, and yes, I still use them from time to time."
The respiratory field is one in which vintage developments—drugs and technologies, but also legislative and regulatory health policy—continue to influence health care practice today. Nowhere is this truer than home respiratory care, which over the last 40 to 50 years has experienced a significant rise in demand even while being challenged with ever-changing coverage models and Draconian payment reductions. After decades of homecare advocates promoting the clinical and economic benefits of care in the home, it took a pandemic to shine a light on the critical importance of homecare, and especially home respiratory care.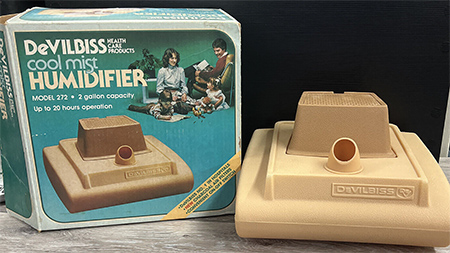 A Brief History of Home Respiratory Care
While the need to treat pulmonary disorders dates back to the earliest days of medicine, respiratory therapy is a relatively young profession. First emerging in the 1950s and evolving from "oxygen orderlies," the profession did not begin formal credentialing until the 1960s. In 1965, when President Lyndon Johnson's "Great Society" created Medicare and Medicaid, programs that would forever change the U.S. health care system, the clinicians were initially known as inhalation technicians, followed by inhalation therapists and finally settling on respiratory therapists (RTs).
Unfortunately, the implications of this relatively late evolution remain today: RTs are not officially recognized as "health care professionals" by the Centers for Medicare & Medicaid Services (CMS). Despite associate, bachelor and graduate degrees in respiratory therapy as well as national credentialing and state boards and licensing, antiquated laws and poor policies restrict RTs to a category of non-professional ancillary providers, along with nurse's aides and orderlies.
Modern home respiratory therapy can be directly linked to the introduction of home oxygen therapy as the standard of care in the treatment of chronic hypoxemia in individuals with chronic lung disease. It was only after the 1980 publication of the seminal "Nocturnal Oxygen Therapy Trial" study, which demonstrated improved survival of chronically hypoxemic patients treated with home oxygen—and thanks to tireless advocacy from advocates including the study's lead investigator, the late Dr. Thomas Petty—that national coverage and payment for home oxygen therapy was approved and instituted by CMS.
Diagnosis-Related Groups & Prospective Payments
In 1983, the implementation of another major health policy had a significant impact on the demand for all homecare services. Diagnosis-related groups (DRGs) and the associated prospective payment methodology dramatically changed how acute care hospitals operated. Designed to shift away from a simple fee-for-service payment model, which was often associated with prolonged hospital stays and potentially unnecessary tests and treatment, the DRG defined the exact number of hospital days for a given admission diagnosis (i.e., COPD exacerbation) and the maximum payment for the admission. Hospitals were now incentivized to provide highly efficient care to avoid assuming the cost of care beyond the approved DRG stay.
This was a paradigm-shifting event that served as a catalyst for homecare—and is often referred to as the policy change that triggered patients to be discharged "quicker and sicker."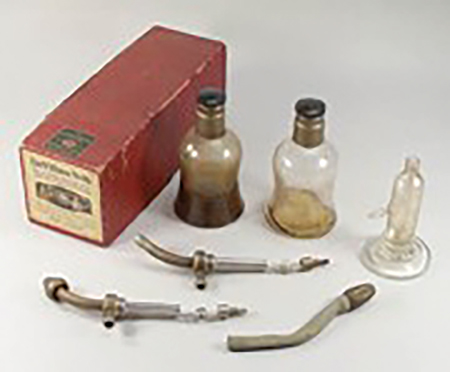 Utilization Increases, Payment Decreases
It should seem obvious that shifting care from the hospital to home would result in an increase in the demand for homecare services. It should also be obvious that such a shift would provide significant cost savings to Medicare. In the late 1980s and early 1990s, it cost less than a typical hospitalization to supply oxygen to a patient in their home for a year. Unfortunately, Medicare does not look holistically at the cost of care. Rather, it looks at it through the narrow lens of the category of payment, which includes Medicare Part A and B—two different budget silos—without considering the offsets or savings one may offer the other to recognize the true net cost of providing care to the beneficiary.
As a result, as the utilization and payments for oxygen and other homecare products grew, so did expenditures under the durable medical equipment (DME) element of Medicare Part B. As an example, a 1991 Office of the Inspector noted that in 1989, Medicare allowed $620 million for home oxygen, which they claim represented about half of all DME spending.
The first response to the growing utilization of home oxygen was to introduce a new oxygen payment methodology. OBRA 1987, also known as the Nursing Home Reform Act, dramatically changed how oxygen was reimbursed by introducing the DME fee schedule and a modality neutral payment system. This was the first of many oxygen policy changes and payment cuts, including:
The Balanced Budget Act of 1997, which cut home oxygen payments by 30% and introduced consumer price index freezes
The Deficit Reduction Act of 2005, which resulted in a $500 million reduction in home oxygen therapy reimbursement by capping oxygen device rentals at 36 months
The Medicare Improvements for Patients & Providers Act of 2008, which reduced nationwide home medical equipment (HME) reimbursement by 9.5%
The 2011 Competitive Bidding Program: Round 1X—ReBid, which resulted in an $8.4 billion (32%) reduction over three years in select HME in nine metropolitan areas
The 2013 Competitive Bidding Program: Round 2, which resulted in a $12.84 billion (45%) reduction over three years in select HME in 100 metropolitan areas starting July 2013
2014 Competitive Bidding Program: Round 1—Recompete, which resulted in a $12.9 billion (37%) reduction over three years in select HME in nine metropolitan areas starting January 2014
2014 Competitive Bidding Program: Nationwide Expansion, which resulted in a $4.4 billion reduction over five years in
select HME nationwide starting January 2016
As a result, payment amounts for DME including home oxygen are now the lowest in history. The unintended consequence of these policies has been a reduction in the level of access to home respiratory therapy, as many companies struggle to provide needed respiratory therapy services without direct or indirect compensation.
The effect has not been limited to respiratory care. Respiratory therapists are often the only health care providers visiting the patient in the home due to restrictions on who qualifies for home health nursing. As Sculley and colleagues noted in their paper published in the journal Respiratory Care, the home respiratory therapy services that were supported by appropriate payments for home oxygen provided a hidden safety net by performing needed behind-the-scenes clinical care that prevented hospital admissions and overutilization of care. The homecare payment cuts left huge holes in the safety net.
COVID-19 Brings Research & Validation
The COVID-19 public health emergency revealed the holes in the safety net. The pandemic created an unplanned, randomized, multicenter study of the importance of effective transitions from hospital to home, and the critical role home oxygen therapy technologies and services play in the safe and cost-effective management of hundreds of thousands of patients stable enough to be managed outside of the acute care setting.
Three years later, the perception of what home respiratory care can do has dramatically changed. Meanwhile, we continue to see the effects of long COVID, while COPD remains one of the top five reasons for hospital admission even with declines in smoking rates. It is now clearer than ever that the demand for high-quality, post-acute respiratory services and technology is only going to continue to grow.
Solving the Problem
At this point in history, there should be no question about the necessity, importance and value of home respiratory care and other key homecare technologies and services. As such, there needs to be legislative, policy and reimbursement changes that will recognize and modernize the role of respiratory therapists and homecare providers in the provision of care outside of the walls of hospitals. As these challenges face the next generation of respiratory therapists, unlocking the full potential of homecare will demand a systemic transformation.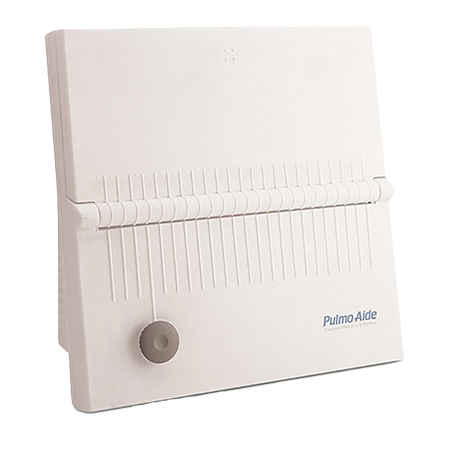 Celebrating 135 Years
In the 1880s, Ohio physician Dr. Allen DeVilbiss, trying to find a way to deliver medicine more effectively to his patients, tinkered with a rubber bulb, an oil can and some tubing and came up with an atomizer. Suddenly, he could heat up medicinal oils and send them straight into his patient's throat or sinus cavity. In 1890, the Devilbiss Manufacturing Company opened to produce the popular product in large numbers.
DeVilbiss' bulb sprayer also found success as perfume atomizers and in automotive paint spraying (there's a DeVilbiss Automotive Refinishing company). But perhaps its biggest impact was in respiratory care. The DeVilbiss Pulmo-Aide Compressor Nebulizer System is still one of the most prescribed brands for home treatment. The company introduced its first oxygen concentrator in 1977.
In 2015, wheelchair maker Drive bought DeVilbiss, forming Drive DeVilbiss Healthcare, one of the biggest global companies in durable medical equipment.