Round 2 of competitive bidding has dealt providers of diabetes supplies a roundhouse blow; how to recover?
Tim Binkley got out while the getting was good, opting to sell the Medicare portion of Valentine's Diabetic Supply last year. As president and CEO of the Roswell, Ga.-based supplier, he had seen enough. "We saw what happened with the first round of competitive bidding and its 56 percent cut," he says. "It was unbelievable to think we could stay in business, and now they have cut it even more, 72 percent, with Round 2."
In addition to heading up Valentine's, Binkley has seen fundamental market changes in his capacity as a mergers and acquisitions representative. As many expected, large providers who did not win a contract are acquiring winners. In the past, acquisition values for these transactions hovered around $1,500 per patient, but Binkley has completed recent sales that put the figure at $50 per patient.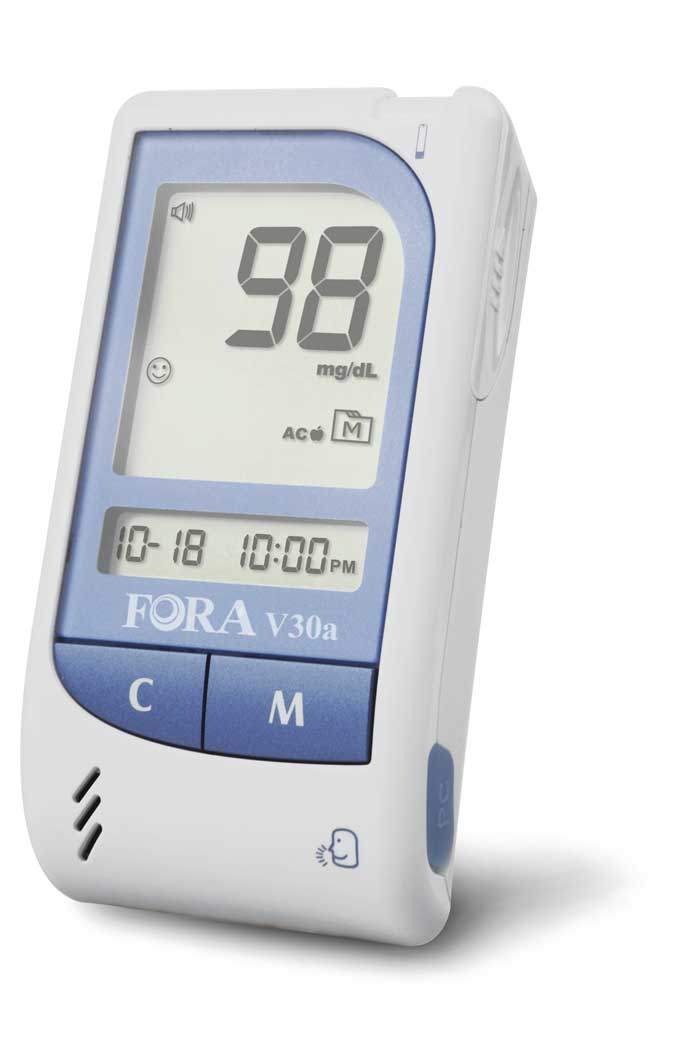 According to Binkley, even nationwide giants such as Arriva Medical did not win a bid. "And that is pretty amazing," he says. "Consider that they are probably the largest diabetic supply company at around a million and a half patients. They are the company that should be able to buy the cheapest box of strips, but they could not even win a bid. They would not go that low, $10.41 per box, for Round 2."
These days Binkley only deals with private insurance and Medicaid, and he is hopeful these entities will not fall in line behind Medicare. "Everybody says they will follow suit with Medicare, but we are dealing with the poorest of the poor, and we are dealing with people for whom transportation is a problem," he says. "The mail order model still makes sense, in that it is local. It makes it easier also to deal with my local Congressman."
Another provision of Round 2 mandated that retail diabetic supplies be sold at mail-order rates. While the move has not been popular with retail establishments, some believe it was the right thing to do. "I thought it was only fair," says Binkley. "I told a rep from one of the major drugstores that it was not fair that he was getting a much higher retail price. Well, he did not like that, and he did not think it was going to happen. Now they are going to get paid the same low, ridiculous amount that the mail-order guy is receiving. I'm not in that anymore, but I feel sorry for the people who are."
Blood Bath for Independents
A few years ago when Round 1 rates were announced, diabetes products and supplies took the biggest hit with a whopping 56 percent reduction over previous allowables. For Round 2, CMS once again honed in on diabetes supplies, but this time manufacturers and providers alike are even more perplexed.
Advocates say the likely result of the latest carnage is that big nationals will take over the Medicare diabetes market. "It is going to be a blood bath in this industry, and so many people are going to be out of work," says Binkley in reference to diabetes rates, and the across the board cuts. "I have been around a long time, and it is sad to see. We belong to several state associations, and all the members just can't believe a 45-percent average drop in price."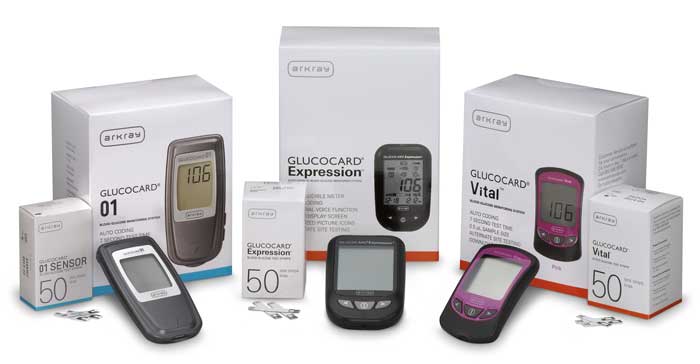 Manufacturers who have already cut prices to the bone are left to contemplate the new reality, and they are not immune to the frustration that so many providers feel. "How could CMS conclude that $10.48 would be enough?," asks Bret Morey, director of marketing and sales at Fora Care in Thousand Oaks, Calif. "Prices are much lower in the market, just not as low as CMS reimbursements."
Morey agrees with Binkley's harsh assessment that jobs will be lost if the rates are allowed to stand. "It is going to displace a lot of strips manufacturers, put many DMEs out of business and lead to thousands of jobs lost," he says. "It's a sad day. Manufacturers who do not have DMEs who won the bid will have a tough time gaining new ground with those who won. The new rules will make it difficult to compete fairly, because those with deep pockets will be able to market their brand and potentially grow. Those who do not will be forced to find other channels. If I made any educated guess on what will happen next, strip pricing as a whole will be reduced."
The grapevine has buzzed since contracts for diabetes supplies were offered nationwide, and some of the stories are real head scratchers. "I heard that a winner down in Florida with two patients won a competitive bid for mail order," says Morey. "Another company with 5,000 patients asked this company to partner with them. How did CMS come up with the conclusion that a company that small could reasonably afford to compete?"
And providers who wish to compete, says Morey, must know that low price will essentially be the only market driver worth considering when it comes to deciding which brands to carry. "Medicare patients will no longer have providers who can afford to give them more," he laments. "They will be allowed to keep the brands they have for a while, and sooner or later it will be the lowest cost products—and those may not be the best. Only time will tell.
"Fora Care is diverse enough, and we have other channels that will thrive in 2013," Morey continues. "Our goal will be to make the most of the changes and be proactive. Many other products and services should allow us to grow in 2013, it just may not be in the HME arena."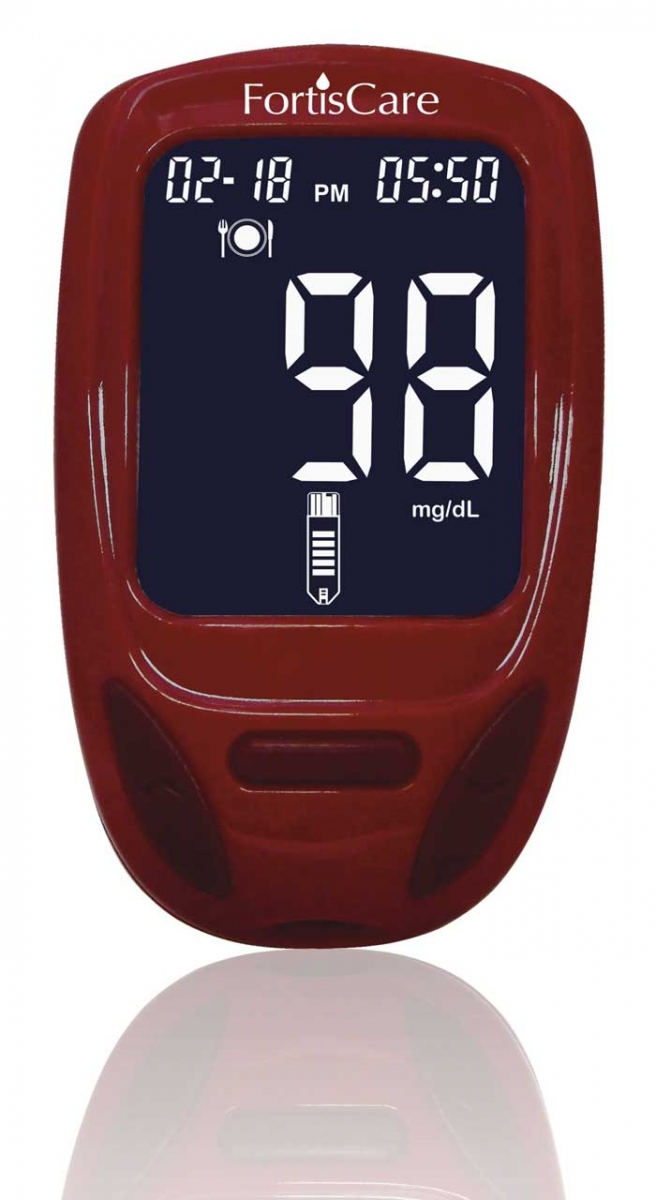 Ultimately, manufacturers were forced into a wait-and-see mode like the rest of the industry. They too are adjusting on the fly in the wake of Round 2 announcements. "I don't think anyone in the industry expected the reimbursement rate to change as drastically as it did," says Robert Wernsman, vice president of sales in the Consumer Healthcare Division at ARKRAY. "The new rates for competitive bidding will definitely change the way manufacturers and HME owners think about and operate in the diabetes market."
During the relative calm before the storm, ARKRAY sales in 2012 were "right on target," thanks to what Wernsman calls a concerted effort "to demonstrate to existing and potential customers the benefit of our quality, affordable products."
In addition to pricing pressures brought on by competitive bidding, Wernsman believes it will be a big challenge to effectively communicate changes to consumers. "Ensuring that they understand how the changes affect them and how to continue to obtain their diabetes supplies as well as answering any questions they may have regarding delivery should be a focus," he says. "We offer a dedicated technical customer service team that is available 24/7. Industry-leading expertise and insight, along with supportive programs help customers manage their diabetes, while serving as a retention program for the HME company."
Still, new product development is ongoing, according to Steve Kim with Oak Tree Health. "The FortisCare EM66 coming out mid-2013 is our newest addition to our family of meters utilizing GlucoDehydrogenase strips for improved accuracy. With a competitive price and more features, such as inverse backlight display, under-fill detection and ketone warning, it will be the ideal meter to fit any budget."
While price will be a major consideration in deciding which brands to carry, Jeff Christensen, director of public affairs at Abbott Diabetes Care, hopes that providers will also consider overall value as part of the mix. "They should look for a product that health care professionals recommend to their patients and that provides strong accuracy and precision, as well as feature benefits that serve the specific needs of both insulin users and non-insulin users," says Christensen. "They should seek out helpful and reliable customer service that has around-the-clock hours that are convenient for both patients and health care professionals."
---
Sidebar
The Diabetic Dilemma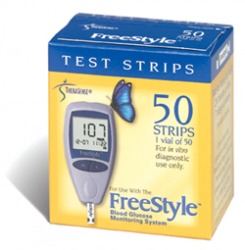 It is hard to imagine a health care market sector that has taken more dramatic hits than diabetic supplies. Five years ago, during the original Round 1 of competitive bidding, the price for a box of 50 diabetic test strips averaged $20.60 per box. The new national mail order rate is $10.41 per box of 50 strips.
Rob Brant, founder of the Accredited Medical Equipment Providers Association (AMEPA), says Congress also included a "50 percent rule" that was probably intended to guarantee that the top 50 percent of brands would be provided by bid winners. "Unbelievably, Medicare actually weakened that requirement, which certainly only guarantees that beneficiaries will only be able to receive the bottom 60 percent of all brands."
Further complicating market conditions is a federal regulation designed as an "anti-switching provision." Brant explains that the regulation essentially prohibits contract suppliers from influencing or incentivizing beneficiaries to switch their current glucose monitor and testing supplies from one brand to another.
"The anti-switching rule requires contract suppliers to furnish the brand of testing supplies that work with the monitor currently in use by the beneficiary," says Brant. "This rule was established to protect beneficiary and physician choice of glucose monitors."
According to Brant, a market share analysis from the Office of Inspector General, and other available information, shows that the "50 percent" rule and the "anti-switching" provision are problematic due to several factors.
By setting a new single payment rate of $10.41 per box of 50 diabetic test strips, CMS will make it impossible for 64 percent of the diabetic population to receive their prescribed brands of diabetic testing supplies.
Medicare did not follow their bona fide bid guidelines in this category.
The new single payment rate of $10.41 will make it impossible for "bid winners" to follow the anti-switching provision, and beneficiaries will not be able to maintain their current brands.
By allowing providers to use 10 percent of any brand of diabetic supplies to fill 50 percent of the brands in the market share, CMS failed to follow the federal mandate intended to protect patient access to specific brands of diabetic testing supplies.
---
Sidebar
Visit Online
Abbott Diabetes Care
www.abbottdiabetescare.com
Accredited Medical Equipment Providers Association (AMEPA)
www.amepa.us
ARKRAY
www.arkrayusa.com
Fora Care
www.foracare.com
Oak Tree Health
www.oaktree-health.com
Valentine's Diabetic Supply
www.valentinesdiabetic.com