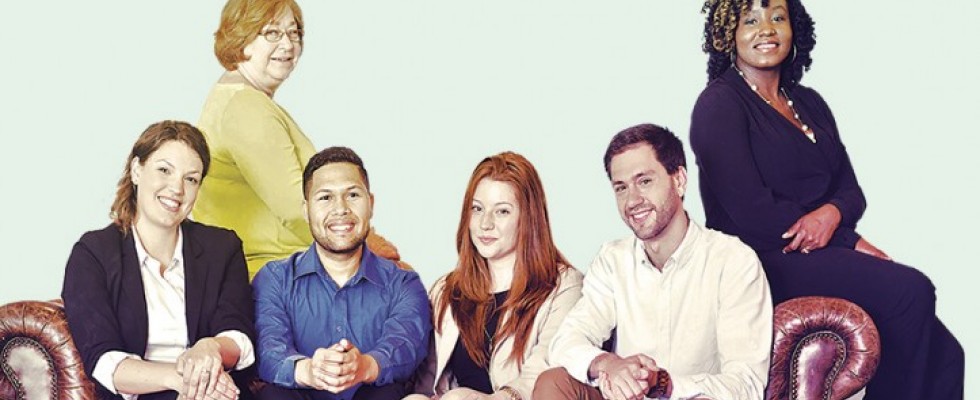 Hometeam is changing the look of in-home care thanks to its innovative approach that hits close to—you guessed it—home
Tuesday, January 24th, 2017
Hometeam CEO Josh Bruno never really set out to build a caregiving service in the homecare industry. But, as often happens in life, his path was redirected because of a close-to-his-heart experience.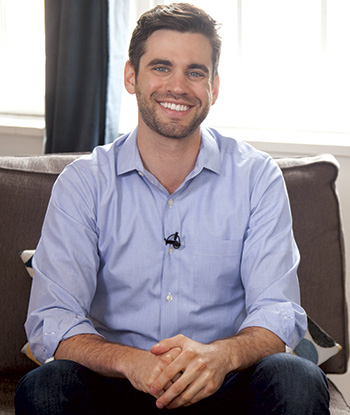 Hometeam CEO Josh Bruno
"My first inclination was to pursue an MBA at Harvard and dive head-first into finance. I didn't anticipate working in health care," he says. But a family struggle to secure care for his 93-year-old grandfather changed his perspective. "Those seminal years led me to quit my job and plunge willingly and with excitement into homecare," Bruno explains. Creating "happy days" for seniors propelled his decision to pursue building a company that stands strong on its promise to "change homecare for the better," based on values of compassion, commitment and innovation.
Tell us a little bit more about your family struggling to find care for your grandfather.
When Grandpa Anthony was sick, we spent five years searching for the best care available. What we found was unreliable service, unmet expectations and impersonal care. We realized we weren't alone - this happens to millions of families every year.
I wondered, why doesn't a $200 billion industry have decent service? I spent six months volunteering in nursing homes. I realized the biggest issue these companies face is lack of workforce empowerment. There are 2.6 million caregivers in the United States who aren't treated well - they're paid very little and their training is nonexistent.
What makes the Hometeam approach stand apart?
I am passionate about changing the experience of aging. 92 percent of older adults would rather live at home than in a nursing home. I hear that plea, and I am listening. At Hometeam we are helping to actualize that dream by creating home environments that are safe and comfortable and enhancing all aspects of a client's quality of life.
How is Hometeam changing the face of caregiving?
By empowering our caregivers, those employees who are basically our frontline, consumer-facing experts. We designed an industry-first, extensive training program that allows caregivers to enhance their applicable skills and acquire additional licensing.
I structured Hometeam's business model to allow caregivers to earn an hourly wage that's approximately twice the industry average, plus we also provide health benefits and a 401k plan. In addition, caregivers earn more as their experience increases. This is different from others in our industry where employees don't qualify for raises. Finally, Hometeam offers advancement opportunities - for example, becoming a specialized caregiver, an RN, a caregiver trainer, a mentor or having a role in operations.
Tell us about the four-person team approach. Each family has a team it can rely on for support. It consists of a care advisor, a registered nurse, an in-home caregiver and a care coordinator.
Care advisors focus on a care recipient's needs and his/her personality in their quest to determine an ideal caregiver match. They build a profile around an older adult's requirements.
 
An RN does a thorough in-person assessment to help create a medically supervised in-home plan. RNs regularly visit care recipients to see their progress and determine whether any care plans should to be adjusted.
 
Hometeam's specialized caregivers work expertly and tirelessly in the care recipient's home. Each caregiver has a dedicated manager who offers support and coaching.
 
Each family has its own care navigator. They are elder care experts who help to coordinate services to make life simpler and safer. Our care navigators are also on call to offer advice and support.
 
What role does technology play in the business?
Hometeam built proprietary software that's divided between infrastructure and an in-home platform. It automates scheduling, caregiver/client matching, billing and payroll. Our overhead is 80 percent lower than the rest of the industry, and we repurpose savings as higher salaries for our caregivers.
Hometeam gives every patient a preprogrammed iPad. The software keeps track of daily activities such as meals, medication and exercise. This unique asset allows everyone who's invested - family, social workers and physicians - to access current and accurate information about a day in the life of a loved one.
What made you decide that Hometeam needed to create its own software solutions?
We believe in transparency. That's why we created proprietary software that allows families and caregivers to communicate in real time, and lets everyone communicate with us in the office. With digital platforms that are easy to access and to navigate, we can proactively monitor what's happening in each care recipient's home. If there's a looming crisis, we can intervene and, in turn, deliver better outcomes.
We are also the only in-home care provider to offer this evolved service. Maintaining a digital platform lowers Hometeam's administrative costs and allows us to focus on our mission: quality care.
What concerns do clients have when selecting a caregiver for a loved one?
Many families are worried about reliability: will Hometeam's caregiver be on time, engage with my family member throughout the day, prepare meals and offer medication on time and have some fun, too? We can say, unequivocally, yes.
Everyone who works at Hometeam is proud of our ability to precisely match caregivers with care recipients. We are able to match caregivers with advanced training in Alzheimer's care or those who speak the same language as the older adult. This personalized approach leads to authentic relationships - that's why we're sometimes called the match.com of elder care!
How important are mentors and a board of advisors to your success?
When I founded Hometeam, my closest mentor was Bryan Sivak, the former CTO of HHS and an entrepreneur with vast and varied experience. I'm also inspired by Jeff Kindler (former Pfizer CEO) and April Anthony (CEO of EHHI).
As we expand Hometeam's footprint, I'm excited to build the company with an incredible set of board members including Annie Lamont, Adam Goulburn and Brad Gillespie.
Our Board of Advisors is invaluable. Each member is successful in his/her respective field. Their combined experience and reputation impacts our business decisions - internally and externally - and their affiliation with Hometeam confers a degree of credibility that contributes to our overall success.
---
Fun Facts about Hometeam CEO Josh Bruno
I love snowboarding, scuba diving, trekking and tons of other adventuresome things.
 
I'm addicted to travel.
 
I'm lucky because my family is full of airline pilots...
 
Which means I can hitch a free ride if there's extra space on a flight.
 
If I have an open weekend I'll likely show up at the airport, look at the departure board, pick a random spot and travel to another city or country for 48 hours. Even a quick trip to a new and exciting place is worth the drive to JFK.