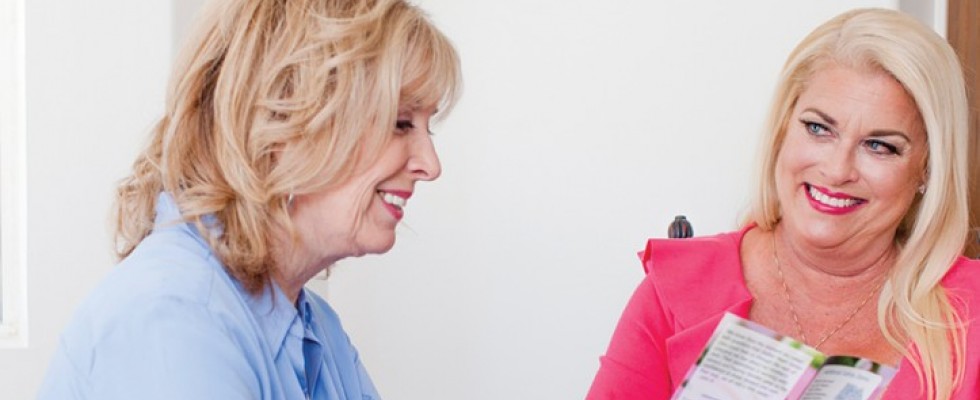 Laurie and Rodney Malone originally took over the Golden Heart Senior Care master franchise in Scottsdale, Arizona, as part of a 10-year plan that grew into something more. They were looking for a fresh start coming out of an entrepreneurial run buying and selling other businesses—Laurie had also enjoyed a long career at GE Capital and a short stint running a Broadway show. Laurie and Rodney share a passion for caring for others and saw an opportunity in the growing senior care market to utilize that passion while making a reasonable profit.
Golden Heart grew from covering 40 ZIP codes in the Greater Scottsdale area to more than 90 in the two years since the Malones took over. They currently serve more than 50 patients.
Financing Success
The big story for Golden Heart Scottsdale is how the Malones generated capital to grow their business. Says Laurie, "The Small Business Administration (SBA) and banks will not look at a small business start-up for the first three to five years. SBA loans are nearly impossible to get even after that period. We were rapidly growing, but burning through revenue on new hires and other needed services. Alternative financing was the best solution for us."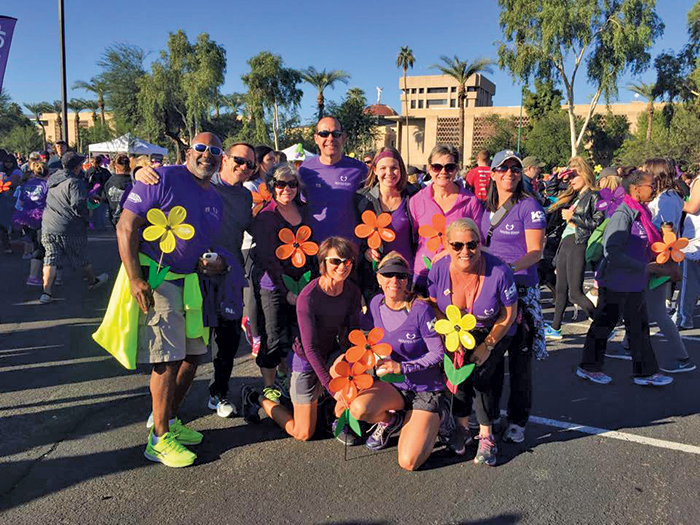 Laurie and Rodney with Golden Heart staff
Alternative financing companies provide readily available capital to small businesses when banks and the SBA won't. Usually extended as short-term loans, these loans are great for small businesses getting off the ground. Laurie cautions business owners to do their research before submitting paperwork for financing, however. "Interest rates at many companies are ridiculous," she says. And processing times for some companies can mirror that at banks or the SBA.
Bizfi is just one of a new generation of alternative business financing companies that provide small business owners with working capital quickly and with little hassle. For Laurie, research into Bizfi's history and lending practices with other small businesses of many kinds made the company the only choice for financing Golden Heart's future success. For Bizfi, Golden Heart proved to be the first nonmedical homecare company they had worked with. It was a learning experiences all the way around.
The company required six months of financial statements and approved Golden Heart for more than Laurie had initially applied for. "I asked for less when the approval notice came," she says. "Within hours the money was in our bank account."
"Funding makes all the difference," says Laurie. She advises other providers not to lay in bed at night worrying about the payroll, but to seek out funding and capital from nonconventional sources.
"You have to be all in," she says. "There are a million people doing what we do. Focus on cash flow and paying your employees on time, because your employees are your biggest asset."
Committed to Employees
The Malones believe in hiring and training only the best employees. They only hire licensed Certified Nursing Assistants (CNAs) or certified caregivers. Part of the Golden Heart care model is client/caregiver matching. Some patients prefer younger, more energetic caregivers, while others want an older caregiver with children and grandchildren of their own to chat about life experiences with. More importantly, Golden Heart works to match their caregivers' passions with their patients' best interests. Memory-care-certified caregivers for Alzheimer's and dementia patients, for example, are passionate about that patient population. Says Laurie about her hiring process, "I wouldn't put anyone in a patient\'92s house that I would not put in my parents' house."
24/7 Service
The Malones make a point of meeting with every client personally prior to intake. The desire is to make each client and their family feel comfortable with the process and routine Golden Heart provides.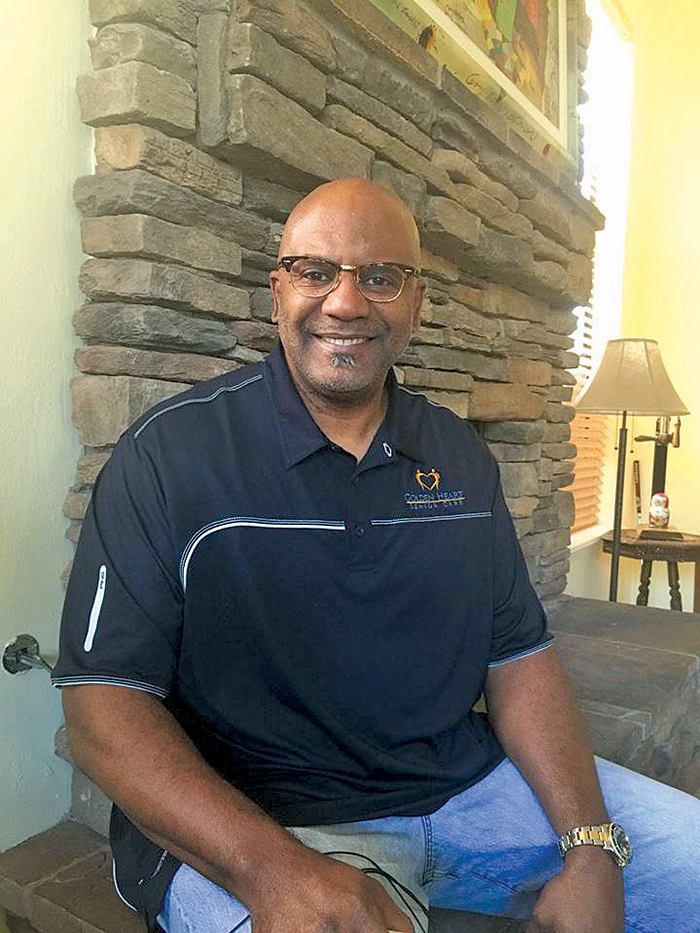 Golden Heart COO Rodney Malone
Laurie and Rodney are available 24/7 for their clients and employees. Laurie handles the day-to-day client interactions. If something changes in a patient's care, she is available to make sure the transition is smooth, caregivers are trained and all new protocols are in place. Nothing is missed on her watch.
Rodney, the chief opperating officer, works with employees on sick leave, payroll, day care and school problems and any other issues that may arise. He works with employees to make sure client needs are met when an employee requires a day off. Caregiver training and education are a vital part of this puzzle. Hiring certified caregivers ensures Golden Heart already has the best people in place for any task that comes to hand.
With 10,000 baby boomers turning 65 every day, Laurie doesn't see the need for Golden Heart's services decreasing. If she had to do it again, Laurie says she wouldn't rely on the Internet and incoming phone calls for driving business."You have to be out in the community in everyday conversations with people. You can't do this halfway."
To read more about health care financing for your small business, read our article from the February issue here.
---
What Golden Heart Does
Golden Heart Scottsdale provides nonmedical homecare for their patients. Their CNAs provide a safe, comforting environment for people to age in place while maintaining respect and dignity. Services include:
Companionship
 
Medication management
 
Nutrition and hydration management
 
Hygiene services
 
Movement management
 
Weight management and monitoring
 
Simple stroke tests
 
Cognition monitoring