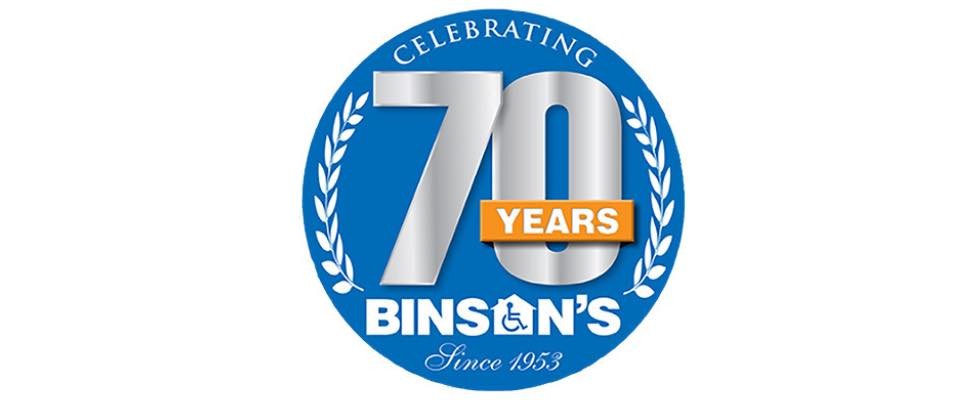 Family, friends, employees, partners and community leaders gathered in celebration of the milestone
Friday, September 15, 2023
Binson's Medical Equipment & Supplies, which originally began as a small pharmacy with a soda fountain in 1953, has slowly but surely transformed into a staple home medical equipment provider in Michigan.
The chain, which is currently celebrating its 70th anniversary, began with S. George Binson in Center Line, Michigan. In the 1970s, the family business entered the world of home medical equipment (HME) and hasn't looked back; it now has 14 locations throughout southeastern Michigan and one location in Florida with a customer base of individuals, hospitals, clinics, nursing homes and more.
"Our history is filled with tales of unwavering dedication, evolving expertise and deep-rooted connections etched across generations," said a Binson's blog post celebrating the accomplishment. "We view this legacy with pride and a sense of appreciation, cherishing the laughter, love and camaraderie that has shaped us."
Ken Fasse, a long-time leader and board of directors member at Binson's, spoke of the business's history and growth.
"All this activity was taking place out of a small pharmacy location on Van Dyke in Center Line," Fasse said. "I remember standing in this very building 40 years ago when it was a shell under construction."
Family, friends, employees, partners and community leaders gathered in celebration of the milestone. Unveiled at the event was a painting of S. George Binson alongside his son, James Binson; the two were credited with being guiding forces who lead the business to where it is today.
"The painting served as a powerful reminder of our origins, reinforcing our commitment to providing quality customer service, dependable medical equipment and clear information to our diverse customer base," the post said.
While celebrating an anniversary is all about reflecting on the past, Binson's wouldn't be Binson's if it did not also optimistically turn its attention toward the future. Erick Tyack, vice president of IT and distribution, said he's excited about what Binson's is building and the people they are bringing on board.
"Standing firmly on this legacy of care, dedication and service, we are energized to undertake the journey ahead, putting our customers at the heart of all we do," the post said. "Our unwavering focus on improving the quality of life for our customers reflects S. George Binson's legacy and our dedication toward empathy, understanding and reliability. As we continue fulfilling our mission, let us remember what got us to this point and the importance of professionalism and expertise in this industry."