BioMedical Life Systems, Inc.
Wednesday, July 27th, 2016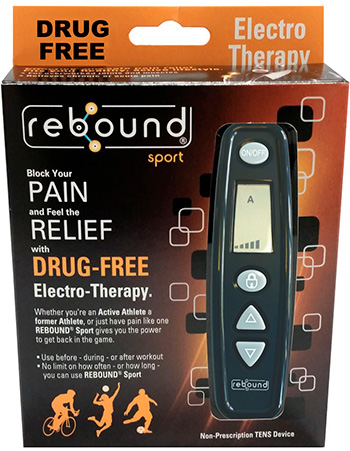 REBOUND Sport
The REBOUND Sport is a Transcutaneous Electrical Nerve Stimulator (TENS) unit pain relief device that works through the skin, transmitting through electrode pads that are attached to the outside of the skin, emitting a tingling sensation to help manage pain without the use of drugs. The REBOUND Sport is a compact, durable, portable unit measuring 4.9" x 1.4" x .65", and weighing only 1.3 ounces. The TENS device is packaged for retail sale with all necessary accessories. Visit www.reboundpainrelief.com.