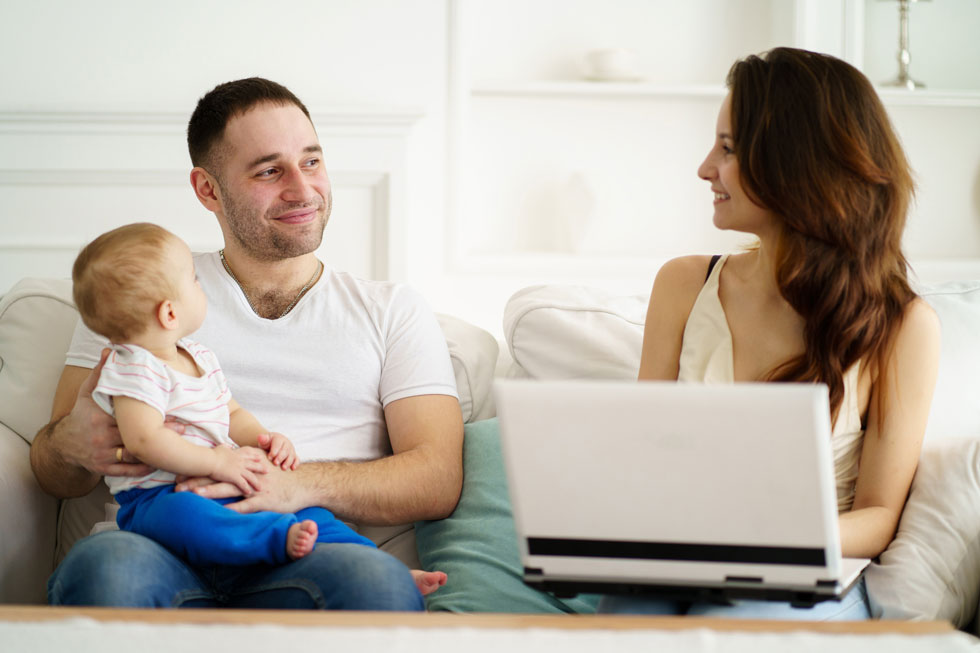 Benefits for homecare organizations beyond the bottom line
When I'm asked why a strong parental leave policy is important for a homecare organization (or any organization), my response is first and foremost that it's the right thing to do. Being a new parent, whether to a first or subsequent child, is a difficult transition in the best of circumstances. New parents need time to recover and settle into a healthy routine. There is a growing body of research that suggests that paid leave policies have positive effects on public health, both in the short and long term. Yet access to paid parental leave following the birth or adoption of a child varies widely in the United States. The business benefits of such policies are often hard to calculate, though no less valuable to an organization's future. These policies are also crucial to attract and retain top talent. Growing durable medical equipment (DME) organizations are under more pressure than ever to deliver when it comes to parental leave.
In addition to the 12 weeks of unpaid leave mandated by the Family Medical Leave Act (FMLA), an increasing number of private companies are offering some type of paid maternity leave—up 24% in 2019—according to a survey conducted by the Society for Human Resource Management. It's clear that more companies are now beginning to realize the business benefits of such policies, with many of them even including reimbursement for costs associated with adoption. 
Companies consider this an investment in robust, resilient workforces. Having time off to settle into a new role ensures that when parents do return to work, they are focused and ready to be productive. Since they are attractive to millennials and those who actively planning to conceive or adopt children, these policies can also serve as recruiting tools, which are especially valuable during competitive cycles in the labor market. To that large group, it's an absolutely crucial component of a prospective employer's benefits package. It can be a dealmaker (or dealbreaker) for top talent who are considering which employer will best support their family planning goals. It is also attractive to other age groups. Even if an employee has no plan to start a family, they may still want to know that their employer will support their colleagues who do.
Parental leave is also an important component of any strong company culture. For homecare organizations, it is another way to live their missions. It can strengthen their positions as care providers, and potential customers, patients and partners may look kindly on those policies when they are asked to entrust their care to these homecare organizations.
For companies that are interested in broadening or implementing a policy, it's important to listen to your employees, especially those that have recently had or adopted a child. What could have helped that you may not have considered? Homecare providers are often uniquely positioned to offer attractive benefits. For example, are there care products or knowledge that your homecare organization already has, such as diapers, that it can include? How can you help new families stretch their budgets? Even for organizations without the resources of a Google or a Microsoft, there are ways to leverage industry relationships and take small steps that can make a big impact. A phased approach to building a more robust policy is effective, as well as sustainable. It also plants the seeds for a positive company culture around health and parenthood.
Check with other companies that have recently implemented or expanded a parental leave policy. Ask what their primary goals were and how they addressed any challenges that came up. Keep in mind that most likely, you will not get it right the first time. Some companies find that slight changes in verbiage are needed that they didn't anticipate. You may have to continue to revise your policy to make it more clear and inclusive enough to encompass same-sex couples, nontraditional families and adoptive and foster parents.
It's also important to keep in mind that you won't necessarily be able to capture the benefit of a parental leave policy on a profit and loss report. It's not always possible to quantify how much more productive employees will be when they have the time off to bond with a new child and adapt to this major life change. It may be tempting for some organizations to get stuck in the weeds, struggling with the best way to quantify the positive impact. They assume that if the return on investment (ROI) is not immediately clear, a parental leave policy shouldn't be a priority. In fact, the ROI will be there, but may not be directly measurable. It will be apparent when you look at how long employees tend to stay, how well they perform and an overall positive narrative you are able to create around your company culture. In time, you will accrue a wealth of anecdotal evidence that shows how your policy has helped employees recover and encouraged them to stay longer. 
Enacting paid family leave is a worthy endeavor for any organization to undertake. Your policy will become something you can point to when asked about your organization's total impact in your local community. If implemented thoughtfully and correctly, it can generate positive employee reviews, but it must be continuously revised and strengthened as your company grows. The COVID-19 pandemic has put a spotlight on paid leave policies, and those who are looking to have or adopt children will only be looking more closely at their parental leave options going forward.