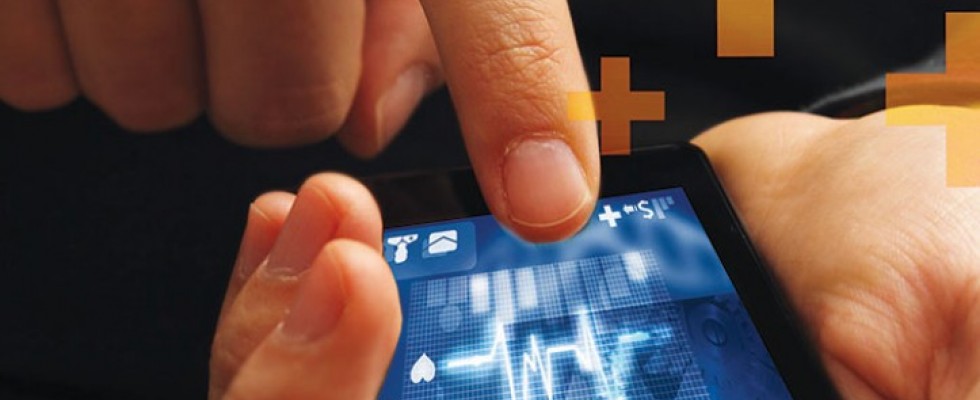 A holistic view of the patient will be vital to providers remaining competitive
Today, across all industries, there is a dramatic amount of investment toward digitizing information and processes.
While the health care industry has lagged behind in certain regards, business owners still want to leverage technology to improve how clinicians work, the quality of care for their patients and the level of service that agencies can provide. Much of this investment can be attributed to the need to meet regulatory requirements, but there is also a desire among organizations to improve their operational efficiencies.
Two other closely related factors driving investment in health technology are soaring health care costs and consumer demand.
The health care industry is shifting toward a value-based care model centered on rewarding improved patient outcomes and driving behavioral change. This trend will help enhance patient care, but it also means organizations will need to identify what tools will support them throughout the transition. The use of mobile apps is transforming how home health care providers operate both in the field and in the office. These mobile point-of-care apps serve as a powerful way for clinicians to gather and manage information, work with their colleagues, analyze important patient data and, of course, manage their workflows.
Mobile point-of-care apps are not revolutionizing what clinicians are doing with their patients; rather they are changing how clinicians accomplish their daily tasks. This is an important distinction to make because it lays the groundwork for how to select which app best aligns with a business's specific needs. For example, for the past two years many organizations placed a great amount of emphasis on the need for bedside documentation functionality, which has been limited due to connectivity barriers. Other organizations, however, want a patient-centric mobile app that allows clinicians to not only manage documentation and a patient's plan of care, but that also communicates externally with providers and creates a holistic view of the patient's needs.
Regardless of the chosen mobile point-of-care app, the documentation will still be produced and the patient's care managed. All the app does is change the experience of how the job is done.
Since a mobile point-of-care app is focused on changing how the clinician operates, it is necessary to ensure that the clinician is open to utilizing an app and that the chosen product aligns with the clinician's daily workflow. Oftentimes in health care, decisions are made from the top down, with front-level employees getting the short end of the deal.
Speaking with employees who work face-to-face with patients and having an understanding of their needs provides deeper insight into their pain points and the functionality they need to work efficiently and effectively.
From senior leadership to clinicians themselves, in order for a mobile point-of-care app to have a positive effect on business, the entire staff needs to have a willingness to utilize the technology long-term, both internally and externally. This is true across all verticals but due to the relatively new lifespan of health technology, it has become more so in the home health and hospice industries.
When deciding whether or not to leverage a mobile point-of-care app, or when getting the buy-in from employees and leadership, consider the following impacts a mobile app can have on business.
Enhances and Streamlines Communication
Provider-to-provider communication is not necessarily a new concept within the homecare setting. However, utilizing health technology to transmit, access and manage data and information while in the field with patients is new.
Though some apps are still focused on documentation and online connectivity, the future of homecare will depend on a clinician's ability to connect and network within the full health care ecosystem. This means being able to communicate with all other health care professionals along the care continuum, whether another clinician, a physician caring for the patient, a referral partner or otherwise.
Since clinicians are being asked to work in the field with patients, a reliable, high-speed internet connection is not always available. This is why the focus needs to shift away from offline documentation and toward the idea of offline care. Regardless of whether a clinician has an internet connection, they should still be able to access their patient's care plan, analyze past patient care and, with some of the more modern apps, communicate with other providers in real time.
Improves Business Efficiencies and Increases Employee Satisfaction
Choosing the correct mobile point-of-care app can have a dramatic impact on how a business operates and its long-term costs. There is a saying, "You get what you pay for," and this is no less true in the health care industry.
Agencies must make a concerted effort to identify clinicians' needs and identify which health technology best facilitates those needs. This can mean investing in innovative technologies that will help clinicians retain future flexibility within the marketplace, which saves time and money by limiting the risk of having to replace technology in the near future—whether due to a lack of functionality or technological advancements.
Mobile point-of-care apps also support homecare providers' retention efforts. According to a recently published report by the Hospital & Healthcare Compensation Service and the National Association for Home Care & Hospice, at the end of 2016, homecare aide turnover hovered just above 23 percent, a 4 percent rise from 2015. One key problem in the home health industry is the lack of investment in clinicians and tools to improve how they operate in the field.
By offering care providers technology aligned with their needs as clinicians, organizations demonstrate a long-term interest in their employees' well-being and enhance how they work on a daily basis.
Provides a Holistic View of the Patient
Leveraging a mobile app is more than just a new method for clinicians to document at the bedside. Mobile apps serve as a powerful way to leverage automatic workflows that operate offline as well. These workflows should actively check for compliance issues related to the plan of care, alert the clinician to potential adverse medication reactions and help the clinician create a holistic view of the patient's health and wellness—all while offline, with the record accessible later offline as well.
A holistic view of the patient will be vital toward the life of modern home health care agencies and their ability to remain competitive. As the industry shifts toward a value-based care model that rewards improved outcomes, agencies will need to determine what tools will help their clinicians encourage proactive, preventive care to patients. A holistic approach allows clinicians to consider all aspects of a patient's care and how they interact with each other.
Ultimately, a multidimensional holistic approach allows clinicians to offer better care to patients from day one and improves the overall patient experience—both powerful ways to grow business.