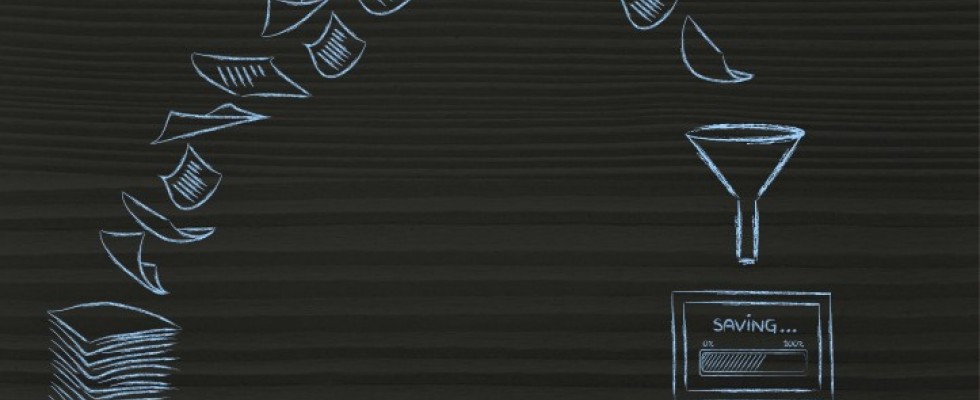 Paper-free solutions lighten the load
Thursday, January 25th, 2018
Investing in your billing and collections process can help achieve profitability and positively affect your employees, customers and referral sources.
Claims processing is the crux of a worthy solution, but there are other areas to consider. Can you track and report appeals? Can audits be submitted electronically? Are denial patterns easily identified? Are claims, reimbursements and patient payments streamlined in an automated and easy-to-follow process? I talk with providers regularly who struggle to keep track.
For providers with limited staffing resources or a non-modernized system to drive tasks, consider adopting a business management solution. For example, integrated document imaging can drive a paper-free workflow that reduces order-processing time, allows ease of access by the intake and billing teams, and has the ability to electronically transmit audit documents. Eliminate chasing paper documents by establishing a disciplined electronic documentation collection process.
Set a goal to improve patient care while reducing errors and increasing efficiency and profits—ensure the solution has seamless integrations. This functionality allows your employees to work and stay within their native environment while connecting to other platforms. Keeping tasks in the same platform increases overall effectiveness and productivity.
Using Existing Data to Make Informed Business Decisions
Data should play an essential role in managing your business operations. Unfortunately, many providers think they need to collect new billing and sales data to identify opportunities. The fact is, providers likely already have the necessary data in their system.
An advanced solution connects you to your data, allowing you to see all areas of your operation in one place through advanced analytics and reporting. Real-time visibility affords a deeper insight into your business, providing a level of agility and maximizing the return on investment (ROI). With regulatory requirements forcing quick changes, the ability to track historical data and profit by product type, payer group, sales representative, physician, etc. will allow HMEs to quickly identify what product and payer mixes are profitable.
A best-in-class billing software platform will fully leverage your data by offering a scorecard or dashboard of KPIs. HMEs can use a dashboard of trending data in graphical representation showing critical business information to recognize business priorities. A scorecard can provide a snapshot of where your business stands, allowing adjustments in formula, sales strategy or workflow to meet strategic goals.
Taking Interoperability to the Next Level
Providers currently use multiple web portals, software solutions and applications to address different areas of their business. Some systems include vendor portals to place orders, clearinghouses to send and receive claims, sleep therapy compliance software and referral portals. When these aren't integrated, it causes workflow disruption, duplication of data entry and potential keying errors.
A strong business management software solution can connect multiple IT systems and software applications, allowing them to communicate, exchange data and use the information that has been exchanged. Recently, more health care organizations have been working together to create partnerships and a connected care system to send and receive information quickly and accurately, improve patient care and increase effectiveness. Other health care sectors have been sharing data for years, and now the HME segment is included in this push for interoperability.
Imagine receiving a referral directly into your system of record, processing the order and sending the necessary billing information to the payer and patient all in one application. Ideally, a strong billing management solution will receive referrals, store electronic documentation, submit e-purchase orders, track compliance, submit and receive claims, and provide a strong revenue cycle process.
Collecting Payments in the Field
HME businesses are going mobile. Technicians, respiratory therapists and assistive technology professionals are spending their day on the road and in patient homes. Technology should follow and guide those in the field.
Mobile delivery management takes your work into the digital space. By managing deliveries electronically, you can replace paper documents, capture electronic signatures, optimize routes, expedite the confirmation and billing process, and collect payments anywhere.
Just as interoperability is somewhat new to the HME market, so is the ability to effectively manage the patient payment process. A new best business practice for HMEs is to securely store a method of patient payment for recurring rental and supply orders.
A software solution with a mobile delivery management integration allows technicians to stay connected to distribution and office teams, and vice versa. Billing staff can see delivery paperwork and payments in real time, accelerating the revenue cycle.
In the end, the optimal software solution should align with your organization's strategic initiatives, have the capacity to be easily scalable to your business and provide technological updates that allow agile adaptability. Secondly, it's essential to build a strong set of employees (power users) who adopt new enhancements and are vocal about specific technological needs. Allow those employees to help you harness the technology.
As we look at the new year of 2018, I can't help but get my inner geek on and be excited about the technological opportunities that will aid in driving the continued success of our industry. Embrace it—harness it.